The new female condom: will an added vibrator mean it finally catches on?
42 per cent of 16-24 year old women admit to having unprotected sex in the last two years when they were not planning a pregnancy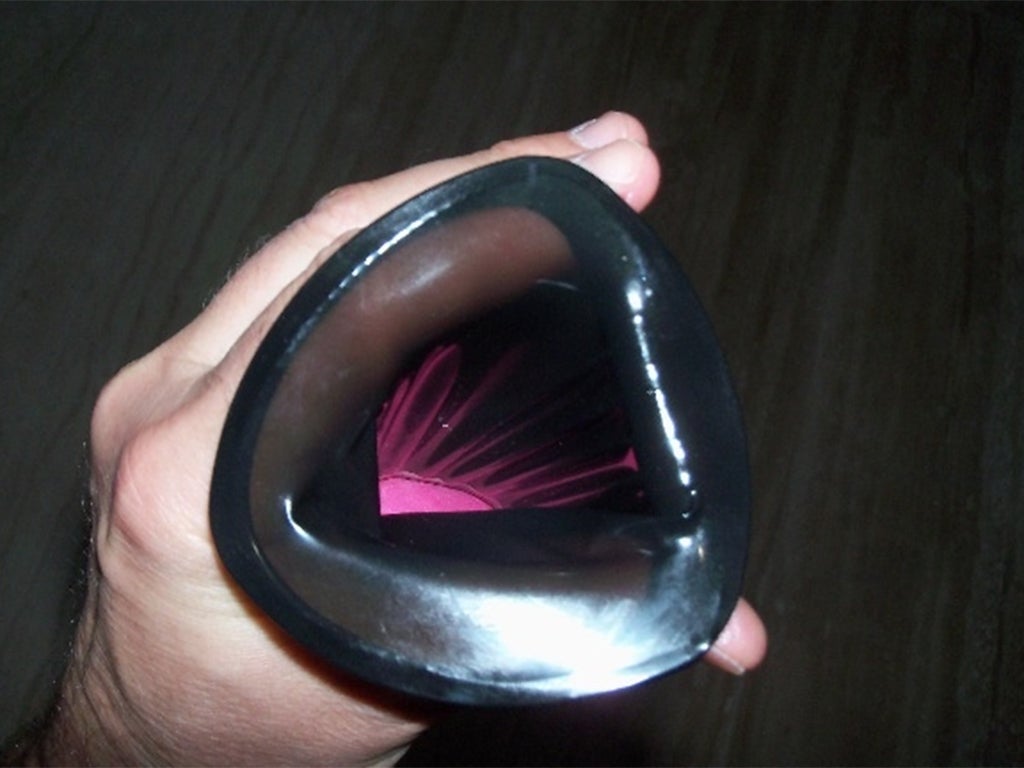 Picture an internal condom. The chances are you're thinking of something which resembles a carrier bag: unsexy and funny looking, and definitely not at the cutting edge of technology.
However, this could all be about to change with the new VA w.o.w. Condom Feminine. Not only is it a wireless, Bluetooth enabled, vibrating interactive device, which comes available in the shape of a heart, but the manufacturers think you'll love it more than not using a condom at all.
The VA w.o.w is the latest invention of Michigan based company IXü which, in its own words, aims to combine "basic female condoms with extremely popular miniaturised electronic sex-toys". The disposable product has small vibrator built into the frame, which sits against the clitoris and can be directed by wireless remote control, while a small sponge at the other end of the condom holds everything in place.
And, according to a consumer survey conducted by IXü, it definitely achieves results. After the first use of the VA w.o.w., 70 per cent of women reached orgasm during sex, and (after they decided one try just wasn't enough) by the fourth time, all of the 50 women surveyed had achieved orgasm.
This appeal seems a million miles away from the traditional internal condom, or FC1, which launched in the early 90's, and is often referred to as a "female condom" although it can also be worn by men. It was made of polyurethane, causing a rustling noise during sex, and making some users feel – in the poetic words of Jezebel – that they were being made to "line their vaginas like a waste paper basket."
Even though later models removed this flaw, many women remain squeamish to the idea of wearing a condom. In fact, just 1.6 per cent of condoms distributed globally are made for women.
This is why, according to IXü CEO Brian Osterburg, the company has such big plans to "take condoms for women to the next level".
He said: "We feel this is the way female condoms can be brought into the 20 century with the wearable technology and electrical devices. Whatever type of fashion statement you want to wear with your protection.
"You know how successful sex toys are. If we put it on a female condom that keeps it still and holds it in one particular place, then it isn't too far-fetched to see how successful that will be."
The VA w.o.w is not the first time that new technology has been used to improve contraceptives. In 2013, the Gates Foundation gave out grants of $100,000 each to 11 companies working to create the "next generation" of condoms, including origami condoms and simple condom applicators, as well as condoms made from graphene and even condoms that use collagen from cow tendons (no, seriously. Apparently using cow tendons makes the condom feel more like human skin. Which isn't a disturbing thought at all…)
However, importantly, IXü are among the first to focus on female condoms, which remains the only method of preventing STIs that can be controlled by a woman – something particularly important in cases when men refuse to wear protection. According to a July 2014 survey by the Family Planning Association, 42 per cent of 16-24 year old women asked admitted to having unprotected sex in the last two years when they were not planning a pregnancy. Of these, 70 per cent did not use any emergency contraception afterwards. By creating an appealing, fun and safe female condom, which doesn't rustle or contain any kind of farmyard creatures, IXü and companies like them are giving women more choice when it comes to protecting their health.
Marie Stopes UK's Director of Quality and Clinical Services Jason Warriner told The Independent: "Female condoms empower women and help them stay healthy by protecting them from sexually transmitted infections and HIV, as well as unintended pregnancy.
"They also provide women with the choice of a non-hormonal method that can be inserted hours before sex, meaning that there is no distraction at the crucial moment.
"Yet despite being around for years they are not as popular as male condoms. This could be partly down to the cost and the fact that inserting them is quite fiddly.
"It is good that there's another option available to women and interesting that this company are integrating contraception and sex toys, but it remains to be seen whether this will be enough to persuade women who are not currently using the female condom to give it a try."
Although you may have to wait 18-24 months for the VA w.o.w. to hit the shelves, IXü are already looking further ahead. Plans include "wearable tech" condoms that can "stimulate any of the five senses" through vibrations, sound, heat and light emissions, as well as apps to allow your new smart condom to be controlled from your smart phone. Whatever the future has in store for the female condom, it's never seemed further from a carrier bag.
Join our commenting forum
Join thought-provoking conversations, follow other Independent readers and see their replies