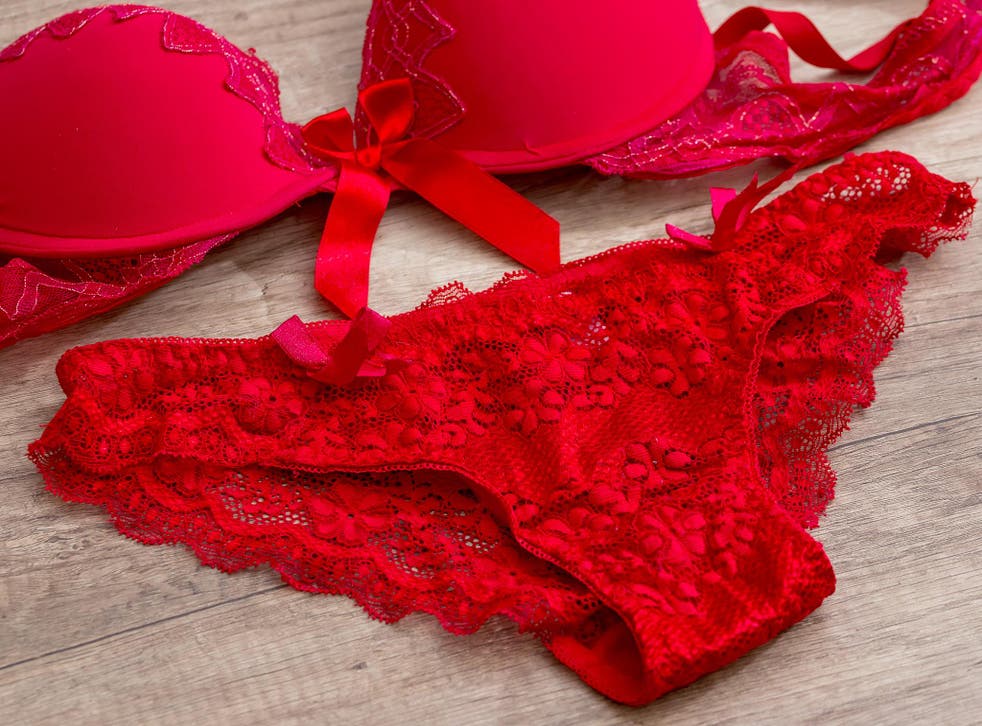 University student sells her used underwear online for up to £50 a pair
Sex work is helping students cope with the cost of living 
As the cost of living rises, wages remain stagnant and university grants are axed, students are turning to sex work to make it to the end of their studies.
A recent survey by the National Union of Students found that 67 per cent students who work in the sex industry - which can include stripping to webcamming and prostitution - did so to pay for living expenses including food and bills or rent.
Students have been known to make up to £150 a day for performing on webcam sites, and £65 for selling their used underwear.
Stacey, 21, from London is among them. She started selling her used underpants online around six months ago because she needed to earn extra money while she studied.
In that time, she has garnered a list of around five regular clients on the underwear website Sofia Gray, but also regularly fields one-off customers. She sells around five pairs a week, at between £20 to £50 a pop, depending on the customer's request. The most she has ever received is £65. Her range of buyers is broad - from 18-year-old men to thirty-something single women, she says.
Sex toys designed by women - in pictures

Show all 8
"You get very specific requests," she tells The Independent. "Clients ask me to work out in them, masturbate in them, and even urinate. The most common request is definitely for underwear to be masturbated in. A lot of the time they want photographic evidence as well. Luckily this is something I do with all customers."
Stacey could make even bigger bucks. In one case dealt with by Sofia Gray, a woman sold a pair of used underpants for $5,000. That seller wore them for three weeks straight. But she prefers not to go to such extreme lengths to make money. Since she started selling her underwear, Stacey has never been asked to wear a garment for more than a week. She fears that if she wore a pair any longer it might start to impact her physical health. Stacey adds that she is happy to reject any clients that make her feel uneasy.
"I'm not at all comfortable with the excrement requests, which I get a lot of. I've had to turn down several people because of that," she says.
Setting up these boundaries enables her to enjoy her work, she adds. "I kind of like the idea that my underwear is so sought after, it makes me feel empowered," she says.
Dr Alyssa Dweck, a gynaecologist and assistant clinical professor at Mt. Sinai School of Medicine, warned Cosmopolitan that repeatedly wearing the same underwear can increase the risk of yeast infections and bacterial vaginosis. For some people, the risk might be worth the cash in.
But as she is anonymous and the process is dealt with entirely online, isn't she tempted to pretend she has worn a pair for longer than she has?
"There are some customers that are very experienced and can spot a fake immediately, just from buying so many," she explains. "I've never been tempted to fake it. The effort I would put into making a good fake would be the same in me wearing them myself. I am just wearing underwear after all."
Due to the intimacy of the job, Stacey says she is gradually getting to know some of her customers. However, she is keen to keep these relationships professional. "I wouldn't say we're friends, but we'll speak every now and then. We talk briefly about how our lives are going, but nothing too personal.
While she doesn't feel ashamed about selling her underwear online, she adds that the stigma surrounding sex work means she has kept her online business a secret.
"No one knows that I sell used underwear. And it's not because I'm ashamed, it's the fear that you'll tell one person, who'll tell another, who'll tell another. If this is something that gets out, it could really affect my career in the future."
But as long as she keeps earning money and can remain anonymous, she sees no reason not to continue after she graduates.
Join our new commenting forum
Join thought-provoking conversations, follow other Independent readers and see their replies