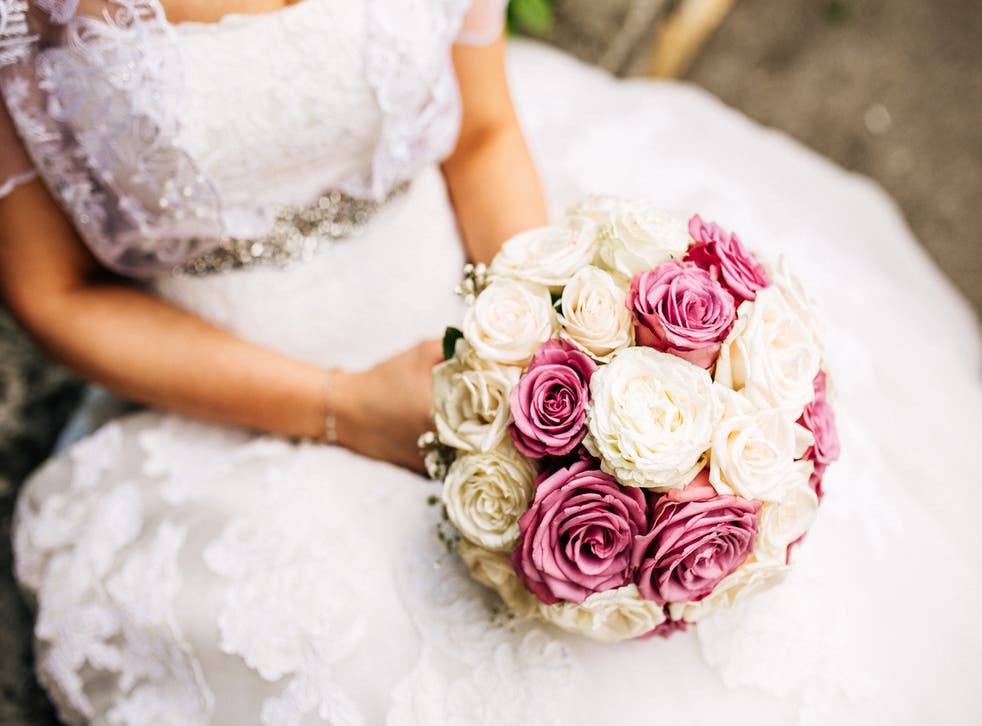 From losing the rings to missing guests, what to do when disaster strikes a wedding
Try and keep a cool head even if you have cold feet
Sabrina Barr
Wednesday 16 May 2018 16:41 Comments
Excitement can easily transform into anxiety in the days leading up to any wedding, let alone a royal one.
Anything can go wrong at the last minute, from someone misplacing the wedding rings to a young member of the wedding party throwing a tantrum on the day.
It's been revealed by TMZ that Thomas Markle will no longer be attending the wedding of Meghan Markle to Prince Harry as he's undergoing heart surgery today, having previously stated that he wanted to participate in the day.
While the royal bride-to-be will surely be worried for her father's wellbeing and upset that he cannot travel to England for the occasion, there is speculation that her mother, Doria Ragland, will take his place by walking their daughter down the aisle.
This solution is one that any bride or groom can replicate if they find themselves in a similar situation, experts tell The Independent.
From the father of the bride being unable to attend the big day to either half of the betrothed couple experiencing cold feet, here's what to do when disaster strikes at a wedding.
Father of the bride cannot attend
In the case of the upcoming royal wedding, it's looking likely that the father of the bride won't be present to walk his daughter down the aisle.
Prince Harry and Meghan Markle – in pictures

Show all 55
Many brides may face a similar situation should their father live in another country, have a medical condition or perhaps if they've grown up without a father figure present.
In this instance, Dennie Smith, founder of dating site Old Style Dating, believes that the mother of the bride or another loved one should take his place instead.
"Both parents play an equally important role after all, and a mother should be just as proud to walk beside her daughter," she said.
"If this is not possible, do remember that it is a day to celebrate the union of two people, and those who are important to them: if a brother, best friend, or other relative is as important to the bride, then allow the bride to choose one of them to support her."
Hungover from the night before
For the daring brides and grooms who decide to embark on a heavy night of drinking the eve before their wedding, eating a wholesome breakfast the next morning could make a whole lot of difference as they prepare to say "I do".
"A cooked breakfast including proteins to soak up the alcohol and drinking lots of fluids with alka seltzer is the way to go," suggested matrimonial consultant and relationship guru Sheela Mackintosh-Stewart.
"For the bride, a good dab of concealer and a bright lipstick will hopefully do the trick."
It may be a good idea to organising the hen or stag do in advance of the wedding to avoid feeling worse for wear on the day of the nuptials.
Misbehaving children
Featuring children in the wedding party as bridesmaids or page boys can be a risky move depending on their temperament.
As many will remember, young Grace van Cutsem stole the show at the Duke and Duchess of Cambridge's wedding in 2011 when she was spotted begrudgingly covering her ears on the balcony of Buckingham Palace.
As Smith explained, some children may find it difficult to cope with extravagant affairs.
"Perhaps have a favourite teddy on hand, if the wedding becomes too overwhelming for the little one," she said.
"If that fails, the temptation of sweet treats is usually too hard to resist (do stay away from chocolate to avoid staining the dress!).
"I am sure the little one will gleefully follow behind when plied responsibly."
Losing the rings
In the event of losing the rings on the day, there's a very simple way to solve this problem that could require assistance from the wedding guests.
"If there isn't time to buy another ring or you can't afford to, then you will need to borrow one for the day and pray like mad you find your ring," said Mackintosh-Stewart.
Many film buffs will be able to remember a similar scenario playing out in the 1994 flick Four Weddings and a Funeral, where the bride was given a brightly coloured heart-shaped ring to wear on her wedding finger and the groom was given a ring with a skull design.
Caterers cancelling
One of the most worrisome aspects of any function is making sure that all of the guests are properly fed.
The idea of a wedding caterer cancelling at the last moment would surely fill any bride or groom with dread.
"This is a truly heart-sinking moment, especially if you have many guests and have been laboriously planning a grand feast for your guests," said Mackintosh-Stewart.
"Obviously apart from making sure you get the deposit back, you will also need to hunt quickly for good, available caterers who can cater at short notice.
"If not, you may have to order food from a local restaurant."
While ordering from a nearby restaurant may not be the most ideal course of action, at least the guests won't go hungry.
Cold feet
Having "cold feet" is something that many individuals preparing to marry may experience, whether in the months or minutes leading up to the ceremony.
As Mackintosh-Stewart explains, this is a perfectly normal way to react to a very monumental occasion.
"The key is to not panic as it is a natural reaction when we are about to embark on a new and life-altering adventure," she said.
"Start by differentiating if you or your partner are feeling stressed about the wedding preparations of about the marriage or relationship itself."
Mackintosh-Stewart recommends that anyone experiencing cold feet speak openly with their partner so that they can figure out exactly where their feelings are stemming from.
"It is also worth remembering that psychologically, the more you dwell on negative thoughts, the brain gets into a habitual groove," she said.
"So, if there is time pre-wedding, find a way to distract yourselves. For example, a weekend away together to rekindle is a very effective way of letting go of negative thoughts."
Register for free to continue reading
Registration is a free and easy way to support our truly independent journalism
By registering, you will also enjoy limited access to Premium articles, exclusive newsletters, commenting, and virtual events with our leading journalists
Already have an account? sign in
Join our new commenting forum
Join thought-provoking conversations, follow other Independent readers and see their replies