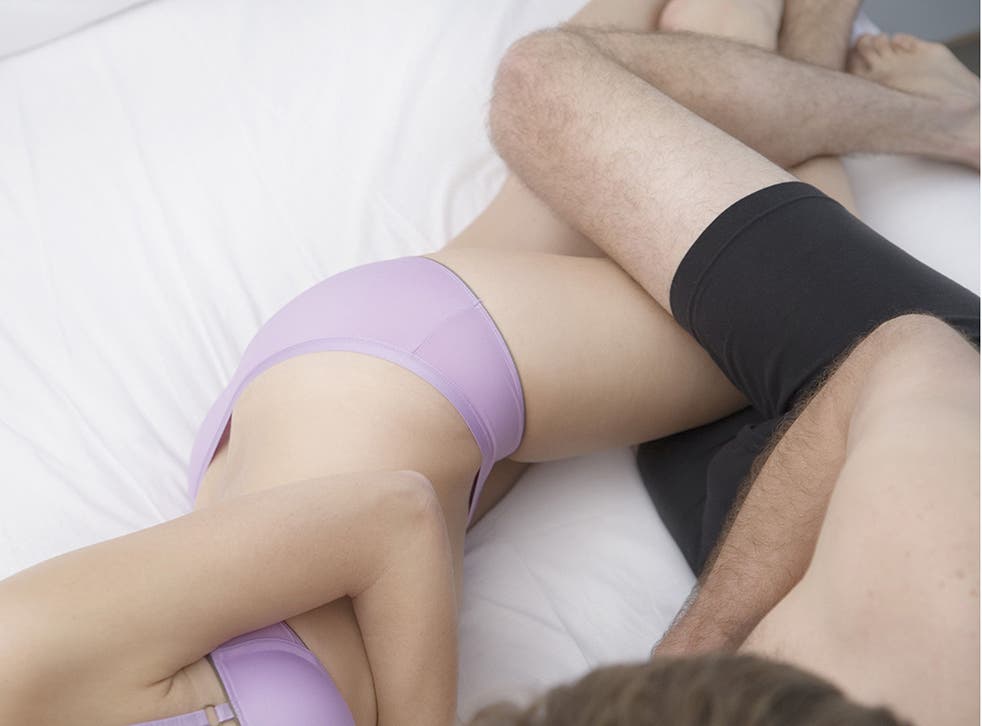 What should you do if your partner asks you to try something sexual you're uncomfortable with?
Love and sex advice: Every week a counsellor from relationship support charity Relate will answer a question
Denise Knowles
Friday 24 April 2015 09:04 Comments
Sex and intimacy are really important parts of many relationships. It is good to talk openly with your partner about things you may both like to try sexually and trends that appear in the media can be a good conversation starter. Talking may only be the start of the exploration though, and whether you decide take things further or not, it is important to respect one another's decision. No one should ever feel coerced into trying or doing anything they are unhappy with.
Every couple's sex life is different and sexual satisfaction means different things to different people. Also, as life happens and people change, sex can go through peaks and troughs – this can be down to lots of factors, from stress and mental and physical health conditions through to starting a family, changes in how we perceive ourselves and growing older. To name but a few! Some people might grow more adventurous in the bedroom as a relationship develops, whereas others might feel they know what they like and don't necessarily want to spice things up.
That's why communication between partners is really important from the start of a relationship. Making time to talk through and show each other what you like and want will allow you both to feel understood and satisfied as the relationship deepens. It will also make it easier for each partner to start to reveal their desires and fantasies and to work out if there are any big differences in sexual expectations early on.
Of course people do change over time, though. Different feelings and trends can change what you're interested in. If you're used to talking openly about what you like and don't like then it will be easier to discuss new ideas as a couple. But for those who aren't so open it can be a real surprise when a partner reveals they want to try something new and different. People will often need time to think about what's been said and to process how they feel about it. Some might be really excited about trying something new, but others might worry about what's expected of them and whether it's something they'll enjoy. Others might be downright annoyed if they feel they're being asked something unreasonable.
If you're the one raising something new you'd like to try, think about how your partner is likely to react before you ask them. If they're likely to feel surprised or uncomfortable then don't just spring it on them – start the conversation at a quiet time when you'll both have time to talk, and not in the middle of putting the kids to bed or during sex. Be sensitive to their feelings – just because this is what you want it doesn't mean they'll immediately be jumping for joy about it. Most importantly, never put pressure on, respect their feelings and boundaries, and ask if there's anything they'd like to do.
If you're the person being asked to try something new, then listen to what your partner has to say. Take the time to work out what it is they want and how strongly they feel about it. Don't feel you have to give an answer there and then – be open about needing time to think about it if that's what you want. You might decide you're willing to give it a try, or to start slowly and see what it's like. Be clear on your expectations and make sure you have a way to stop things if they go too far – have a pre-planned word or signal which shows you're not feeling comfortable.
Some couples find that there's just no middle ground in how you each feel about the situation. Clamming up and ignoring the issue won't help – so now might be time to start talking to a sex therapist, who'll be able to help you both work out what's happening and help you think of ways to address the problem. Things like reading erotic stories together at bedtime can start to get you thinking together about what you might both enjoy. Fantasy is a useful tool for exploring your sexuality but for many people, it doesn't mean they want to act those fantasies out in the real world. Whatever you do, don't stop talking; and don't think there's any need to stop enjoying a healthy and respectful sexual relationship whilst you work through any issues.
Denise Knowles is a Relate Counsellor and Sex Therapist
Register for free to continue reading
Registration is a free and easy way to support our truly independent journalism
By registering, you will also enjoy limited access to Premium articles, exclusive newsletters, commenting, and virtual events with our leading journalists
Already have an account? sign in
Join our new commenting forum
Join thought-provoking conversations, follow other Independent readers and see their replies