Why more and more women are identifying as bisexual and 'no label' - not lesbian
In a survey 20% less people were found to identify as 'lesbian' in the last year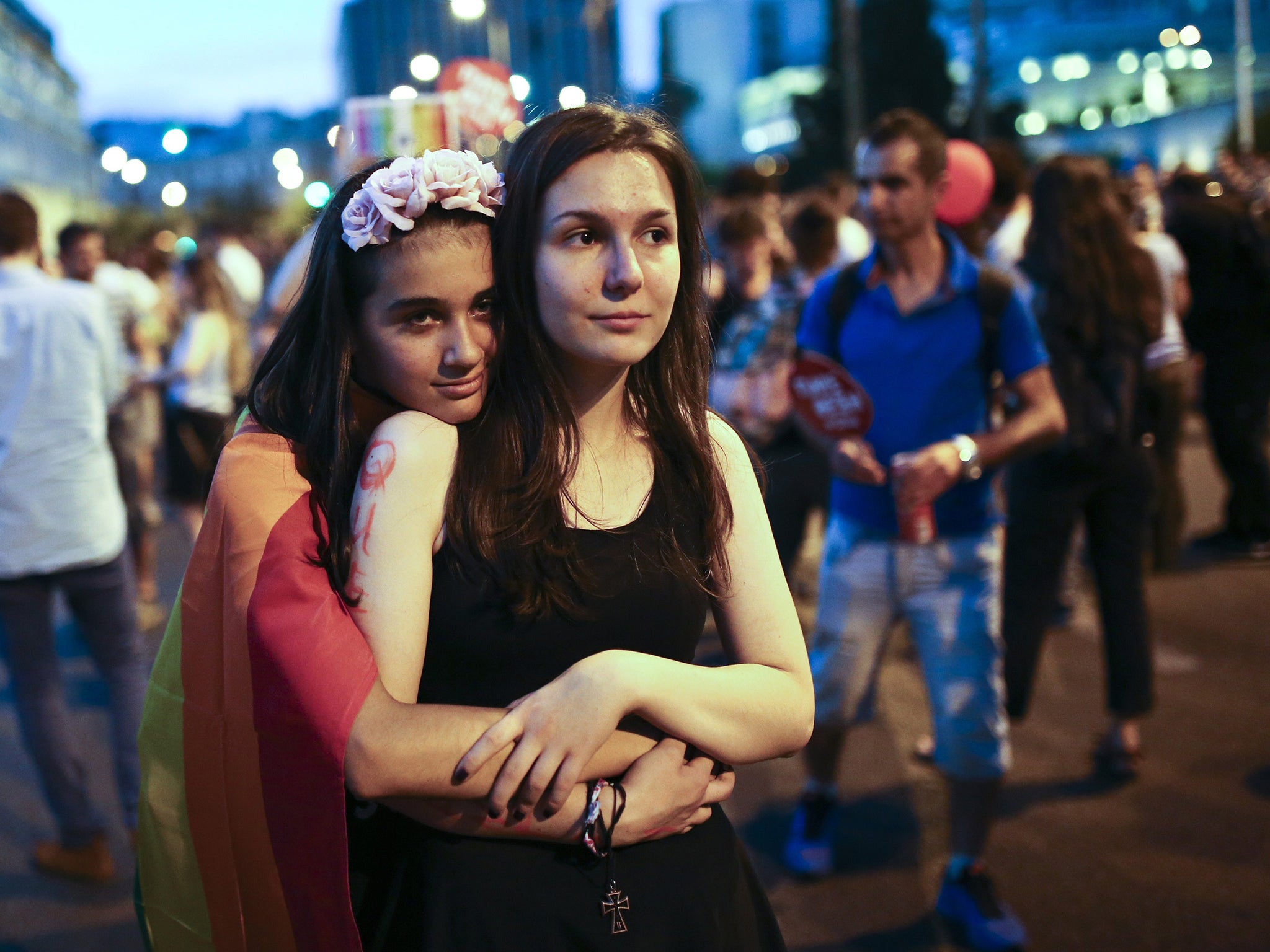 Women are more and more likely to identify as "bisexual" or "no label" if they are attracted to other women – and less likely to use the old-time favourite "lesbian".
According to a survey by social dating site Her, there has been an almost 20% drop in the women on its site identifying as "lesbian" in the last year alone.
And among the 85,000 surveyed, there has been an rise from 16% to 27% in those identifying as "bisexual" - whilst those choosing "no label" also saw a steep increase from 1% to 9%.
Robyn Exton, founder of Her app which ran the survey, said figures such as Cara Delevingne and shows such as Orange is the New Black have supported a "huge shift" this year in how women are describing their sexual interests.
"The visibility of queer women until the last year or so was so limited, it was Ellen [DeGeneres] and Clare Balding," said Miss Exton. "Now you've got Cara Delevingne, who's in her second relationship with a woman, saying 'I like who I like'. You couldn't have a more prominent celebrity."
Lonely Planet's top 10 gay-friendly travel destinations
Show all 10
Hugely popular shows such as Netflix's Orange Is the New Black have characters whose sexuality is never pinned to one word, such as main protagonist Piper. Other writers, including Shonda Rhimes of Grey's Anatomy, weave different sexualities into plotlines without making a fuss of them, whilst upcoming films Carol and Freeheld have bagged high-profile actors Cate Blanchett, Ellen Page and Julianne Moore.
So is everyone getting on a fashionable band wagon? Is Miley Cyrus really attracted to women?
"It's not about women exploring their sexuality, I think it's about them understanding their sexuality better," said Miss Exton. "It's less, am I gay, am I not gay, and more confident that it just doesn't matter, it's the person you like."
The variety of ways women are sexually identifying – Her's site has 15 labels to choose from – is not just something the mainstream is coming to terms with, either.
While an interview with Vogue may have implied Cara was in a "phase", much of the well-established gay community is also coming round to its newer members.
"There's as much a perception change in the gay community as in the mainstream," said Miss Exton. "A while ago, a lot of lesbian women wouldn't date bisexual women. Gay women are also accepting women more for who they like."
Nor did the phenomena seem to be limited to an especially young crew. The site's main age range is from 18-40, and tends to be as diverse as the city it is serving (its members cover the UK, the US and Canada).
But there is perhaps a particular generation that has questioned the model of heterosexual wedded bliss, said Miss Exton.
"I was part of the generation where the two-point-four family unit was promoted. But we're also the generation of divorced parents. That hypothesis was flawed," said the 29-year-old entrepreneur. "Whether it's fashionable or not to be bisexual, if you're happy, having sex and in love, that's all that matters."
Join our commenting forum
Join thought-provoking conversations, follow other Independent readers and see their replies