The Independent's journalism is supported by our readers. When you purchase through links on our site, we may earn commission.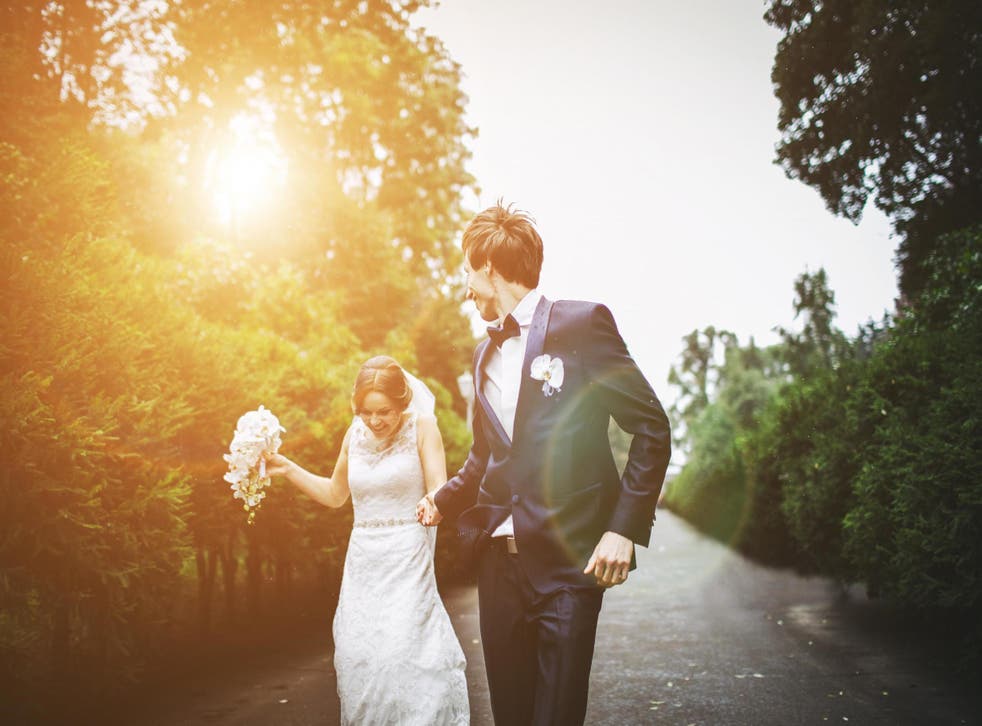 Married people are more satisfied than single people, study finds
Wellbeing levels almost double when a person's spouse is also their best friend
Married people have many reasons to be smug: they can share expenses, they can live freely without the fear of dying alone and they can spend time with other smug married people feeling, well, smug.
Alas, there's yet another reason for married folk to feel good about themselves.
According to a new study, individuals who have tied the knot boast better wellbeing and overall life satisfaction.
In a paper published in the Journal of Happiness Studies, researchers collected data from two UK surveys in order to examine the benefits of marriage and marital friendship.
Lead authors Shawn Grover and John Helliwell of the Vancouver School of Economics in Canada looked at the British Household Panel Survey, which collected data from 30,000 people between 1991 and 2009, to get a sense of how overall life satisfaction measured in the UK.
They also looked at the Annual Population Survey between 2011 and 2013, which provided data on 328,000 Britons and revealed differences between life satisfaction rates among the married, the unmarried, and the never-married for all age groups.
After careful examination of both sets of data, they found that marriage can significantly boost life satisfaction, particularly for those approaching middle-age.
"We find that the married have a less deep U-shape in life satisfaction across age groups than do the unmarried, indicating that marriage may help ease the causes of the mid-life dip in life satisfaction and that the benefits of marriage are unlikely to be short-lived," the study states.
The researchers also looked at the effects that friendship can have between spouses and found that this could be the key to true long term marital bliss.
"The wellbeing benefits of marriage are much greater for those who also regard their spouse as their best friend," the authors concluded.
Register for free to continue reading
Registration is a free and easy way to support our truly independent journalism
By registering, you will also enjoy limited access to Premium articles, exclusive newsletters, commenting, and virtual events with our leading journalists
Already have an account? sign in
Register for free to continue reading
Registration is a free and easy way to support our truly independent journalism
By registering, you will also enjoy limited access to Premium articles, exclusive newsletters, commenting, and virtual events with our leading journalists
Already have an account? sign in
Join our new commenting forum
Join thought-provoking conversations, follow other Independent readers and see their replies