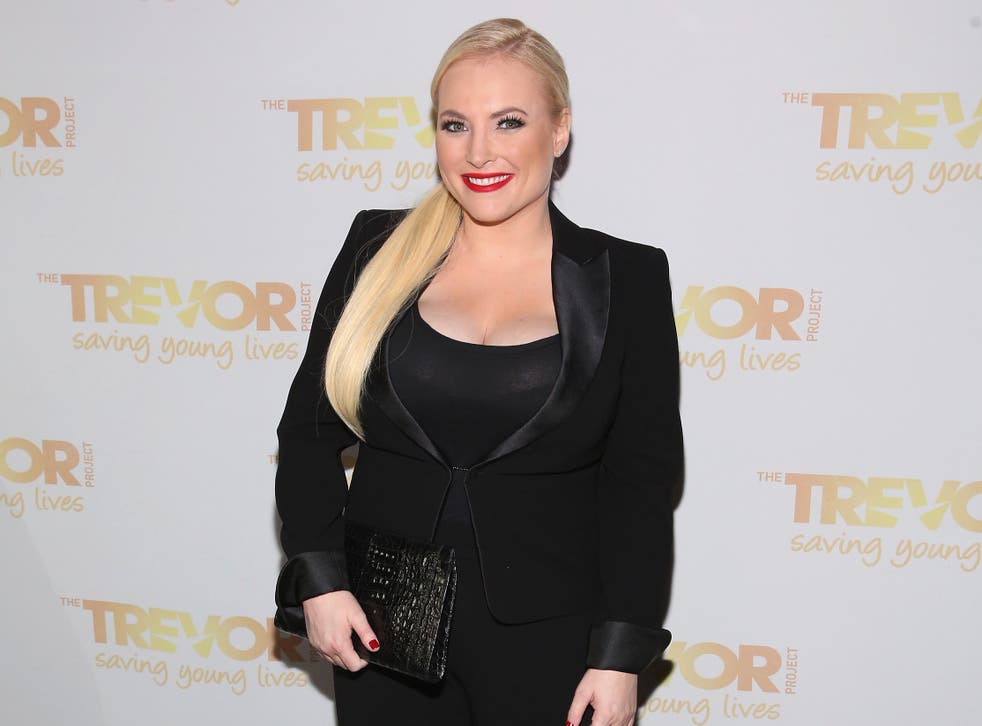 Meghan McCain defends hair extensions after criticism from talk-show viewer
The View co-host said she doesn't have much else to entertain herself amid pandemic
Chelsea Ritschel
New York
Wednesday 10 February 2021 16:48 Comments
Meghan McCain has defended her choice to wear hair extensions after a viewer joked about how quickly her hair had grown. 
McCain first debuted her longer hair on Tuesday's episode of The View, where she wore the blonde extensions in a high curled ponytail.
Ahead of the show, the co-host also shared selfies showing off the new hairstyle on her Instagram Stories, with one photo captioned one: "I love a high pony!"
Following the episode, many viewers praised the 36-year-old's new style on social media, with one person tweeting at McCain: "Your hair today was gorgeous."
"@MeghanMcCain has been killing the hair game on The View! Really cute," another person wrote. 
However, not everyone was impressed with the updated look, with one person writing in a since-deleted tweet: "Meghan's natural hair grew really fast," alongside laughing face emojis, according to People.
The tweet prompted a response from McCain, who took the opportunity to defend herself.
"Can a b**ch experiment with extensions and hair pieces?" she replied, adding: "It's the pandemic, I don't have that much to entertain me anymore."
McCain's response was met with support from her fans, who assured her that she does not need to explain herself to critics. 
"Your hair looked so cute today! Keep playing with whatever you want!" one person tweeted at McCain, while another said: "You keep doing you! You are always gorgeous. I applaud you for experimenting."
The talk show host's clapback came after she discussed society's treatment of women during Tuesday's episode, where she addressed the recent New York Times documentary, "Framing Britney Spears" and voiced her support for the #FreeBritney movement.
During the episode, McCain said that Justin Timberlake "has some things to answer to" for his treatment of both Spears and "his role in sexualising and demonising Janet Jackson after the Super Bowl," before stating that society needs to question why "we treat women like they're always crazy".
"I also think we as a society...We have to look at why we treated a woman who was clearly in pain, and by the way, she was suffering from postpartum depression when she shaved her head and took an umbrella to a paparazzi car," McCain said. "Why we treat women like they're always crazy, why women have no other option but we're insane maniacs. 
"We as a society have not treated Britney Spears right. We have done her dirty."
Register for free to continue reading
Registration is a free and easy way to support our truly independent journalism
By registering, you will also enjoy limited access to Premium articles, exclusive newsletters, commenting, and virtual events with our leading journalists
Already have an account? sign in
Join our new commenting forum
Join thought-provoking conversations, follow other Independent readers and see their replies