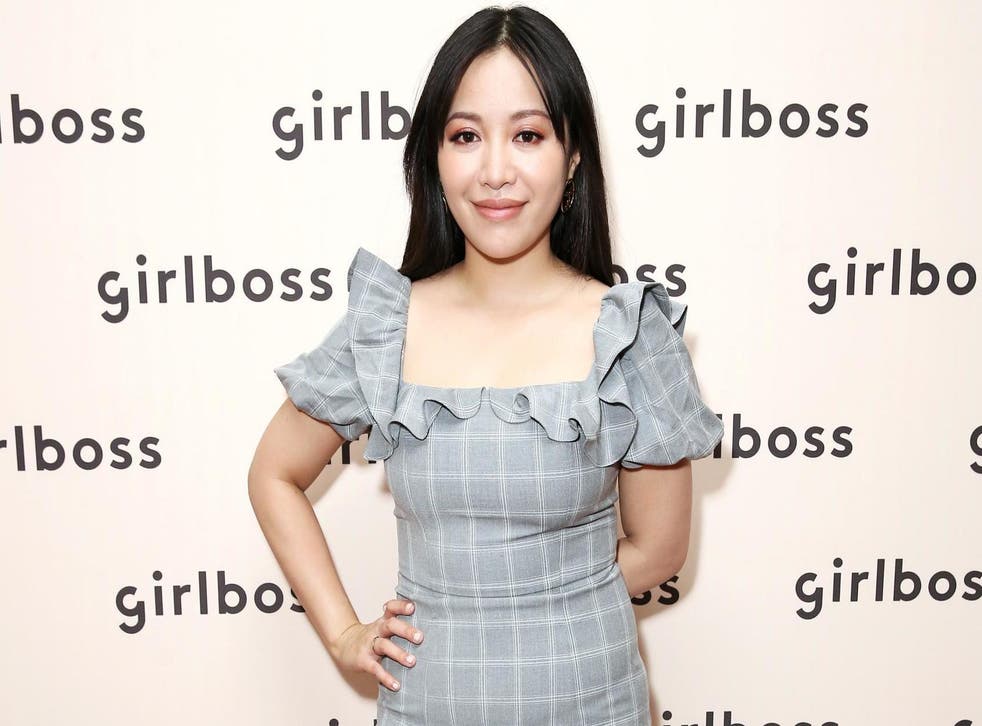 Michelle Phan speaks out against xenophobic coronavirus comments: 'Why are some of you telling me to eat bats?'
Beauty blogger says she wants to remind people who've been racist towards Asians amid outbreak that 'everything you own was made in China'
Michelle Phan has addressed xenophobic comments she's received on social media amid the coronavirus outbreak.
This week, the beauty blogger first revealed on Twitter that she has been the target of racist comments with a screenshot of one exchange with the caption: "I snapped".
In the photo, a follower asked the Ipsy founder: "Why do you Asians eat creatures left right and centre???"
"That's why you're starting all sorts of diseases!!!"
In response to the comment, Phan wrote: "Why do you settlers give out smallpox-infected blankets to Native Americans, wiping out 95 per cent of their population?"
The makeup YouTuber then followed up with another tweet in which she responded to the racism she and others of Asian descent have been facing.
"I'd like to remind the people who've been racist towards Asians because of the coronavirus. 90 per cent of everything you own was made in China including your phone. Bye," Phan tweeted.
Phan's reminder to her more than 901,000 Twitter followers prompted some people to continue directing racial abuse towards her, with some telling her to "stop eating bats".
"I'd like to remind the Chinese, eating rats, bats, and anything else that moves, results in disease," one person wrote. "I'd also like to remind the poster that being a manufacturing powerhouse doesn't excuse mainstream animal abuse by a nation."
Coronavirus: Cases soar of deadly new flu-like virus

Show all 154
In response, Phan tweeted: "Why are you some of you telling me to go back to eating bats? I'm American you ignorant f***s."
"I can't believe we're in 2020 and people are still dumb as rocks," she continued, before adding: "I take that back, I shouldn't insult rocks."
Fans have since come to Phan's defence, with many sharing messages of support for the makeup artist, who was born in Boston, Massachusetts, to Vietnamese parents.
"People will be ignorant. Please don't let them get to you. I fight this, too," one person wrote.
Another said: "Ignorance is worse than any disease. That's the truth."
The coronavirus originated in Wuhan, China, but has since spread to at least 24 other countries, with the global death toll nearing 500.
As the virus spreads, so has xenophobia, with people in London and the US reporting an increase in racist behaviour towards Asian people.
In January, the University of California, Berkeley's health services centre faced criticism for a tweet in which it told students that they may experience xenophobia towards Asian people as a "normal reaction" to the outbreak.
The tweet, which explained "common reactions" that students may experience over the next few weeks included anxiety, feeling helplessness, "hyper-vigilence to your health and body," and "xenophobia: fears about interacting with those who might be from Asia and guilt about these feelings".
The university later deleted the post and apologised in a statement, which read: "We regret any misunderstanding it may have caused and have updated the language in our materials."
Join our new commenting forum
Join thought-provoking conversations, follow other Independent readers and see their replies