Millennials are obsessed with houseplants because they can't afford kids
When stability seems so far away, house plants make a shared house feel more like home writes Kashmira Gander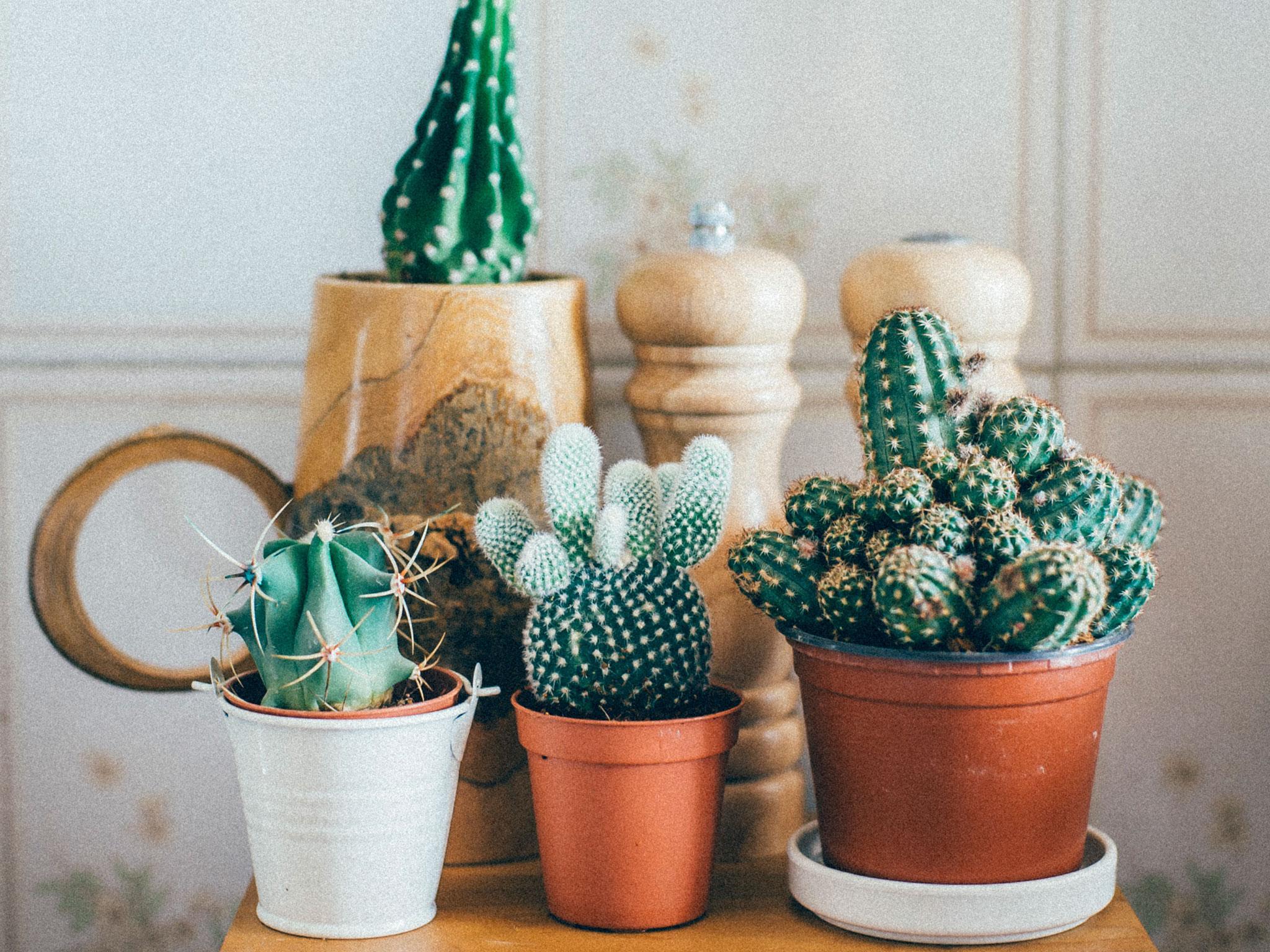 "I think I killed Alejandro," read a recent distraught Instagram message from my cousin. Above it was a photo of his body, which had turned a putrid yellow in death. Luckily, Alejandro isn't a person or even an animal. He's her pet cactus.
Like her, I've brought half a dozen or so new housemates into my shared flat in London (how long they'll survive remains to be seen). Both aged 26, our plants seem to be filling a space in our lives that would have in generations past been taken up by the stomping feet and sticky fingers of children. You've read it a thousand times, but it bears repeating that those born between the early eighties and 2000s are living in a suspended childhood through no fault of their own. We are having children later, are less likely to have secure, stable jobs, or own property. Anything that can liven up our lives that, frankly, can feel a bit hopeless is welcome.
Last year, I bought my first plant: a cactus who has reacted to the summer heat by bursting 3ft upwards like an adolescent. Before long, an intimidated-looking doppelganger in a tiny metal bucket popped up beside him in the living room. Then a rubber plant with deep green leaves. Then a succulent who has turned a sort of weary brown colour. Next to that is a plant with fuzzy purple leaves who seems determined to die no matter what you do with him. The latest addition is a bonsai, who looks proud to be one of the lucky ones in the room with a ceramic pot.
And my cousin and I aren't alone in our sad little home projects. Sales of houseplants have spiked in the past few years, bolstered by my friends who spend their weekends browsing the aisles of the local garden centre to build on their plant collections. And on WhatsApp, we swap tips on how the hell to keep them alive. In the US, the 2016 National Gardening Report found that of the six million Americans new to gardening, five million of those were aged between 18 to 34. Pantone a declaring Greenery as its colour for 2017 was just another sign of the trend for all things natural.
Since most landlords don't allow pets, houseplants let us millennials have a go at caring for something other than ourselves - which, honestly, we tend to struggle with. They add personality to our rented homes without the risk of losing our deposits. Towering cacti and cheese plants fake green spaces that we can't afford in major cities like London. It also helps that my generation is obsessed with health and well-being, as greenery is proven to boost mental health and improve air quality. And, at the most basic level, plants just look really, really cool.
Catherine Cottney, global trends manager at the forecasting agency Mintel, adds that our green fingers are also a reaction to our digitally-led lives.
"Tending to a plant gives millennials a chance to take a break from their screens and connect with something tangible in the 'real world'. This is an issue discussed in Mintel's Trend Objectify, which looks at how consumers are elevating the value of physical goods in an increasingly digital world. Although not quite as cuddly, plants offer a relationship of sorts, as well as a sense of achievement, as sustained care and attention can help seedlings transform into bigger blooms."
As a visual platform that lends itself to overlays of succulents and snaps of macrame wall plant holders taking over cosy living spaces, Instagram has been central to the trend. Igor Josifovic and Judith de Graaff who run the Urban Jungle Bloggers website and Instagram page are the plant movement's posterchildren. They shared their first post in 2013, back when beards and sailor tattoos were still edgy. Now, they have over 455,000 followers on Instagram, have releasd a self-titled book. They noticed a boom in the popularity of plants in 2016.
They scoff at the idea that millennials prefer house plants to children. "While you do have to care for both, the scope of care is completely different," says Josifovic. "For young people it is much easier to live with houseplants because they require less time and they allow you travel and party as you like, while they keep your apartment pretty and healthy. And seriously, is anyone actually discussing the options of getting a child or buying a plant? We don't think so!"
But they do see plants as an antidote to fast-paced lives and instant gratification. "Taking care of our houseplants keeps us grounded and slows us down. We learn to be patient again, because plants don't grow a new flower in seconds, it takes weeks or months to bloom or grow a new leaf."
Magnus Edmondson and India Hobson behind Haarkon are meanwhile among the top plant influencers in the UK. Their account which documents their 120 house plants and their travels to greenhouses and beautyspots across the country has over 168,000 followers.
"Our interest in plants began when we moved in together; we picked up a Schefflera, or umbrella plant, from Homebase purely because we liked the look of it. It certainly wasn't a conscious decision to have a collection, that just kind of grew on it's own and we've learned to look after them along the way," says Hobson.
"Our Instagram feed has always been plant-filled. I guess that's because that's what we had around us. We started our account in October 2015. We never really noticed just how plant-filled it is until people pointed it out... There's something about foliage that we find incredibly pleasing and we only ever share what we like rather than trying to second guess what will please others."
Asked whether millennials like plants more than children, they decline to answer. "All we know is that plants are nice to have around whether it's cool or not. It's interesting to think that these plants we have in our house might be passed on and that we're just the custodians of them for right now."
And, so like the old Chihuahuas of the mid-2000s are now a sybmol of pre-credit crunch extravagance, in a decade cacti, succulents and Schefflera will be a reminder of the generaiton who were so hard-up and lost they resorted to forcing their love onto plants.
Join our commenting forum
Join thought-provoking conversations, follow other Independent readers and see their replies