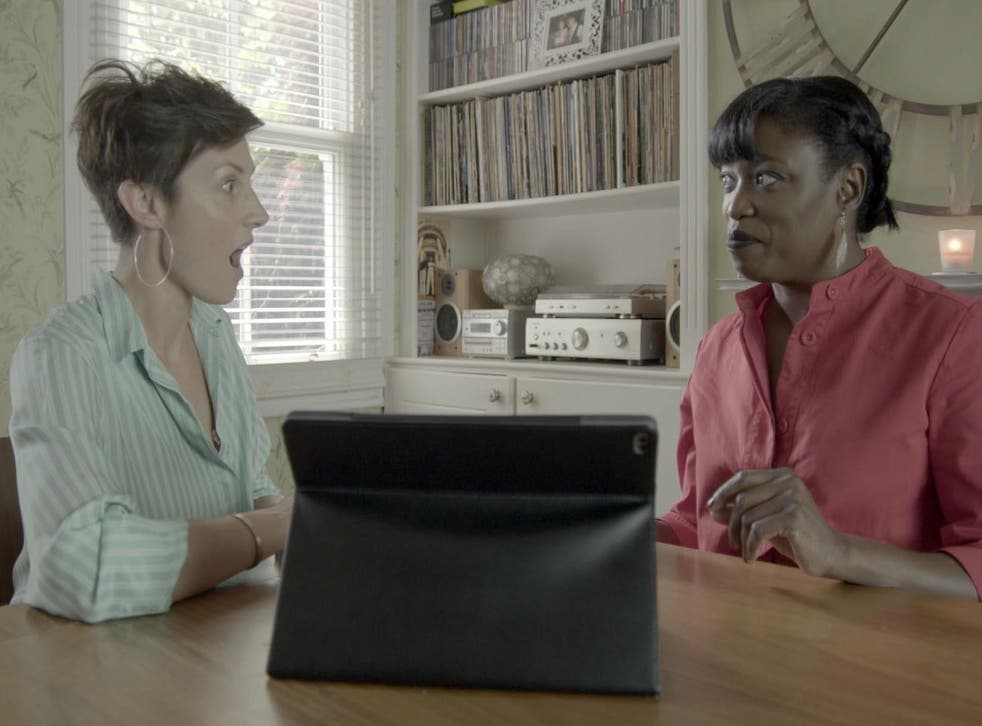 Mother who lives off fast food, doesn't exercise and stays size 8 is studied by scientists
'I eat what I feel like eating and I don't get too hung up on it'
A London mother who regularly gorges on fast food and cheese yet stays slim without exercising has been studied by scientists in a new documentary.
Anne-Marie Martin, 42, knows that her diet is unhealthy and has been known to visit McDonald's three or four times a week.
Despite never having exercised, she maintains a healthy nine stone weight and is a UK size eight.
However, her lifestyle is put to the test in Channel 4's new documentary, The Truth About Slim People, in which scientists uncover what Martin's diet is doing to her body at a molecular level.
She was followed by cameras for five days, partly by ones she knew were there and occasionally by some hidden ones that filmed her in secret.
Everything from Martin's weight fluctuations to her sleeping pattern to her stool was examined on the show.
While she does not exercise now, Martin trained as a dancer and suspects that might have something to do with her naturally lithe physique.
Her slim frame has been a perennial mystery to those around her, with friends, family and colleagues marvelling at her ability to maintain a slim figure despite her unhealthy habits.
However, when her metabolism is tested by scientists at St Mary's University, it comes out as normal, not high.
After a few days of close observation, it became clear that neither Martin nor her husband (who is similarly indulgent yet mystifyingly slim) eat late at night, nor are they emotional eaters.
Plus, despite regularly eating fast food and cheese for breakfast, Martin explains that she doesn't have a sweet tooth and rarely drinks alcohol.
"I'd never run to open a box of chocolates, or hit the crisps after a bad day," she says.
When her physical activity levels were studied, scientists found that despite working in a desk job, Martin never sits still and subsequently expends more calories than most people simply from sitting in her chair.
After further analysis, experts concluded that although Martin and her husband overate, their diet was more balanced than they thought.
After indulging in a meal together on-camera, the next day both subconsciously consumed less food, which experts cited as a significant factor in terms of weight gain.
"I love my food," says Martin. "But maybe there is something in the fact that all my decisions about food are unconscious.
"I eat what I feel like eating and I don't get too hung up on it."
The Truth About Slim People airs on Wednesday, November 8 at 9pm on Channel 4.
Join our new commenting forum
Join thought-provoking conversations, follow other Independent readers and see their replies