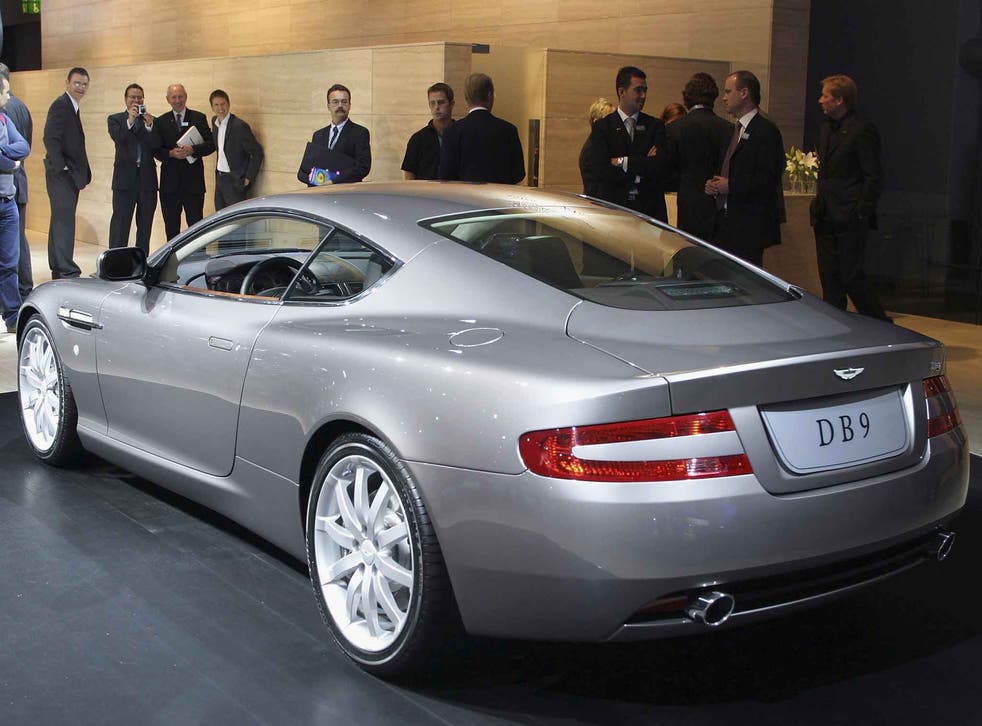 Aston Martin DB9: How to buy second-hand with your head as well as your heart
Here are our tips to avoid the dogs and net a gem
Doesn't everyone love the Aston Martin DB9? The 2+2 grand tourer looks stunning, boasts a hugely powerful V12, and its cabin is second to none when it comes to sporting luxury. The model is now 12 years old, and about to be superseded – so if you're looking to spend from £30,000 upwards, there should be a used example out there to suit your pocket. But how to ensure you get a good one? If you find a 'bargain' that seems too good to be true, it probably is. Here are our tips to avoid the dogs and net a gem.
DB9s, in both coupé and drop-top guise, are sophisticated machines. If you come across a super-cheap example for sale, chances are it's got something fairly serious wrong with it – and that will undoubtedly cost a fortune to fix. The main route to avoiding this is ensuring the seller provides a full service history. Avoid abused ex-hire cars like the plague, and carefully check general condition and for signs of trouble.
Looking ahead, spec levels will influence future resale values. The higher the spec, the better: most models have the Touchtronic 2 ZF-sourced six-speed auto, but the far less common six-speed manual model will be a better investment. Try to hold out for the 2006-onwards, factory-fitted Sport Pack option, too, with its beefed-up suspension, lower ride height and fancy alloys.
The DB9 was available in a plethora of paint and trim combinations. The brighter, less conventional tones may stand out, but they're more of an acquired taste. Again looking to the future, playing it safe with colours is the wiser option. Top-condition early auto coupés with 60,000 miles on the clock start at a smidge over £30,000 from a private seller. The soft-top DB9 Volante comes in at around £35,000.
Independent dealer prices start at £40,000, which will get you an Aston-approved 2005 car for added reassurance. Factor in another £10,000 to net a 2009 car; on these, the 5.9-litre V12 received a power and torque boost to 470bhp and 442lb ft respectively, plus they got a quicker-changing auto, and upgraded dynamics and refinement.
Other major changes to look out for – with used prices graded to match – included a cosmetic facelift and new adaptive suspension in 2011, and the arrival of the new 510bhp 457lb ft AM11 V12 in 2013. There were a fair few of special editions as well; from a collecting point of view, 2012's LE Sport is a future classic. Expect to part with £95,000 to secure one.
Buy wise: What to look for on a second-hand DB9
Body panels: Special bonded panels are costly to repair. Check any past remedial work has been done by an approved bodyshop. Water can react with the aluminium and cause issues: inspect panel edges for evidence of trouble.
Suspension: Front-end rattles could mean the car hasn't had official recall work carried out on the subframe mounting and anti-roll bar bushes.
Lit warning lights: A lit emission light needs investigation via an Aston fault reader. It gives all recall and service information, so resetting it is vital.
Seatbacks/interior: Well built and generally robust; if seatbacks get stuck through lack of use, give them a wiggle to free them up. Treat trim in ex-hire cars to deal with scuffs.
Brakes: These can wear quickly – particularly if owners drive them without taking off the rather loose handbrake – and aren't cheap to sort. Get them checked by a pro before spending a fortune replacing components.
Tyres/alloys: Yet more high-wear components; the DB9's sheer power means tyres wear rapidly, and rims are high-cost to either refurbish or replace.
Join our new commenting forum
Join thought-provoking conversations, follow other Independent readers and see their replies