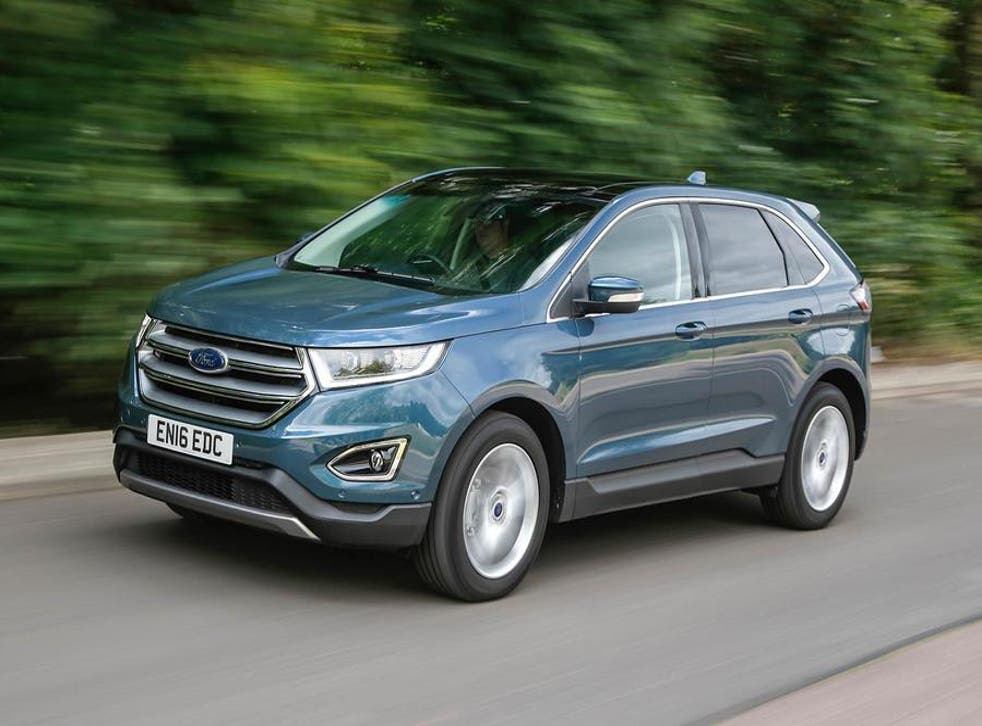 Can the US-based Ford Edge conquer premium SUV territory?
It's the largest-selling crossover SUV in the USA. And it's crossed over the Pond. But does its presence mean that Ford can actually make inroads into what is already a well-established premium SUV category? We're aiming to find out.
It certainly has a presence, the Ford Edge. It's big, in the American full-size mode. There's that extremely large and confident front grille, the light line running right round the rear; it's all pretty American, but the rest of the lines look pleasing to a European. And it really is large, being almost exactly the same length as Mercedes' GLE.
It comes with a choice of two diesels, effectively the same 2.0-litre unit, but with either 178bhp and 295lb ft or, as here, a twin-turbo version with 207bhp and 332lb ft of torque. It's fitted here with the six-speed Powershift dual-clutch auto transmission and what the company calls 'intelligent' all-wheel drive.
It has suspension. That's about it, so there's no height-adjusted air suspension, or self-levelling ability if you're towing or adaptive dampers. There is an option for adaptive steering, although it wasn't fitted to our vehicle.
On the road the engine works reasonably well but needs to be worked. It's a heavy vehicle and so it does need to keep working, which it can do. The gearbox isn't the best as it doesn't seem to like kicking down or holding a gear long enough when you're in a hurry-up, but there's enough power and torque for most normal driving conditions.
Reassuringly for a big SUV, braking is strong. And handling is what you'd expect. This is a big American rig and it's best when it can roll steadily along, at which point it's very comfortable indeed. It actually handles quite well, better than the soft suspension would lead you to believe, but it's hindered by some seriously uncommunicative steering.
The cabin is pretty much what you'd expect too. Which means it doesn't exactly dazzle a market used to some premium cabins. None of it looks that high quality, and then you start noticing the things you wouldn't get in say an Audi Q5 like lots of bits of chrome trim with every bit a slightly different shade. However stowage areas are good, with deep everything from cupholders to centre cubby to door pockets.
It's not just the Slurpees that get the space though. There is tons of room in the Edge, with those in the rear getting some of the largest personal spaces in the sector. Headroom is equally good but compromised by the panoramic sunroof.
There's plenty of kit in there, including a powered tailgate, DAB, reversing camera, sat nav and heated sports seats among the goodies thrown in. Active and passive safety levels are also high.
The pricing means this is up against smaller SUVs, so it looks better than if it was up against similar sized SUVs. However, you simply can't disguise that the Edge simply doesn't match up in areas like the cabin, the dynamic capabilities and sophistication when placed against some of the formidable incumbents in the SUV sector. The Edge is a worthy effort, but it still feels like Ford is consigned to the edge of the SUV market and isn't yet ready to take centre stage.
Join our new commenting forum
Join thought-provoking conversations, follow other Independent readers and see their replies