Car tax fines: DVLA accused of being 'too quick to penalise motorists' as prosecutions rocket since scrapping of paper discs
Over 100,000 enforcement cases were created in the six months since the tax disc was abolished in October 2014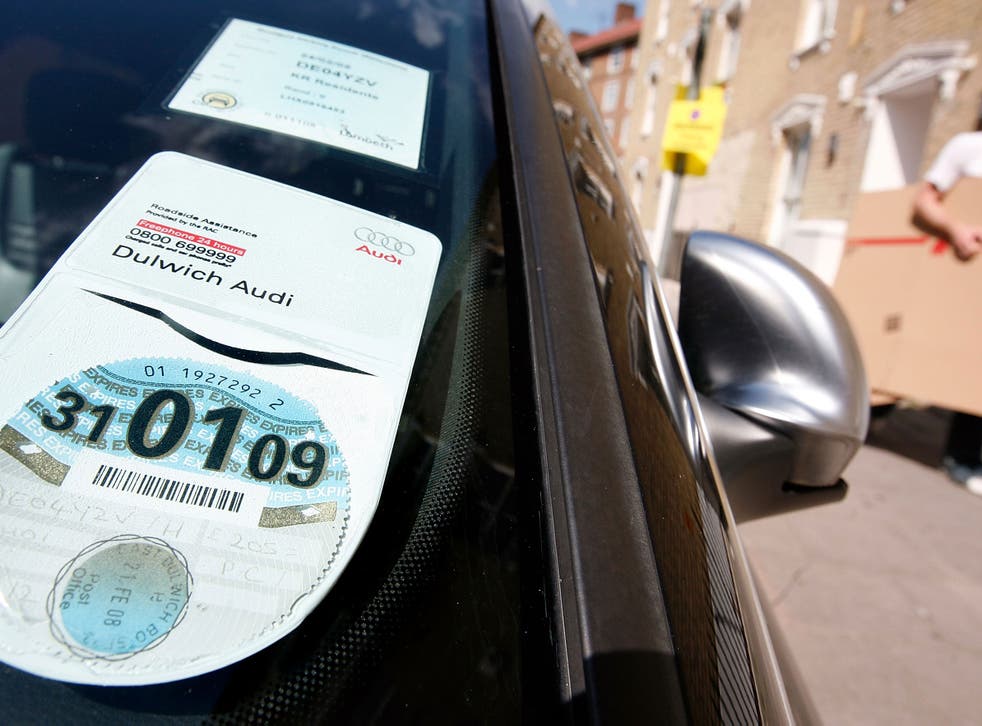 The Government has been accused of being "too quick to penalise motorists" without warning after it emerged that prosecutions from car tax fines have rocketed since the traditional paper discs were scrapped last year.
Over 100,000 enforcement cases were created in the six months since the tax disc was abolished in October 2014, while the number of convictions rose by almost 50 per cent, Auto Express has reported after obtaining the figures from the DVLA.
The number of out-of-court settlements issued for drivers without tax also nearly doubled in the same period.
Confusion over strict new rules that require a disc to be renewed every time a car is bought or sold and drivers simply forgetting to pay their licence online have been blamed for the rise in prosecution rates.
Before the tax disc was scrapped, a person driving a newly bought car with a vaild disc could continue driving it until the tax needed to be renewed. Under new rules from the DVLA, new owners must apply immediately for new road tax upon buying a new vehicle.
The figures show that 117,490 prosecutions or enforcement cases were made between October 2014 and March 2015, in comparison to 86,939 in the previous six month period when the traditional tax disc was still in use.
A DVLA spokesman said: "Ending vehicle tax at the point of sale is a consumer protection measure to prevent used car buyers unknowingly buying or keeping an untaxed vehicle which they believe to be taxed. We know that the vast majority of motorists continue to tax their vehicles on time with over 31 million drivers taxing their vehicles since 1 October 2014.
"The changes have been widely publicised and we write to every vehicle keeper to remind them of the new rules before the vehicle tax expires. Any potential revenue gains are offset by automatically refunding more motorists. Between October and May we refunded nearly £179 million which is around £50 million more than the same period the previous year."
The AA have told the Daily Mail that the DVLA had been "too quick to penalise motorists" without issuing a warning that their car was not taxed.
Speaking toThe Independent an AA spokesperson said:"So many drivers are reliant on the dates stamped on their tax discs which acts as a warning sign to renew their tax and suddenly this has changed. Rules such as informing the DVLA of a change of address or renewing car tax when you give a car to someone else in your family often catch drivers out but most of the time these are reasonable human mistakes rather than people dodging fines.
"Bureaucracy has created a minefield for drivers who would otherwise be law-abiding. With a new system more leeway should be given to drivers. What was an exercise in cost cutting by the government is appearing to be a fines-raising measure."
This rise in prosecutions comes after car experts warned the Government in April to do more to raise awareness of the new tax disc rules.
Driving an untaxed vehicle on the road is a criminal offence and carries a maximum fine of £1000.
Abolishing the paper tax disc was one of the government's "red-tape challenge" initiatives aiming to save £10 million by cutting costs and paperwork.
Register for free to continue reading
Registration is a free and easy way to support our truly independent journalism
By registering, you will also enjoy limited access to Premium articles, exclusive newsletters, commenting, and virtual events with our leading journalists
Already have an account? sign in
Register for free to continue reading
Registration is a free and easy way to support our truly independent journalism
By registering, you will also enjoy limited access to Premium articles, exclusive newsletters, commenting, and virtual events with our leading journalists
Already have an account? sign in
Join our new commenting forum
Join thought-provoking conversations, follow other Independent readers and see their replies