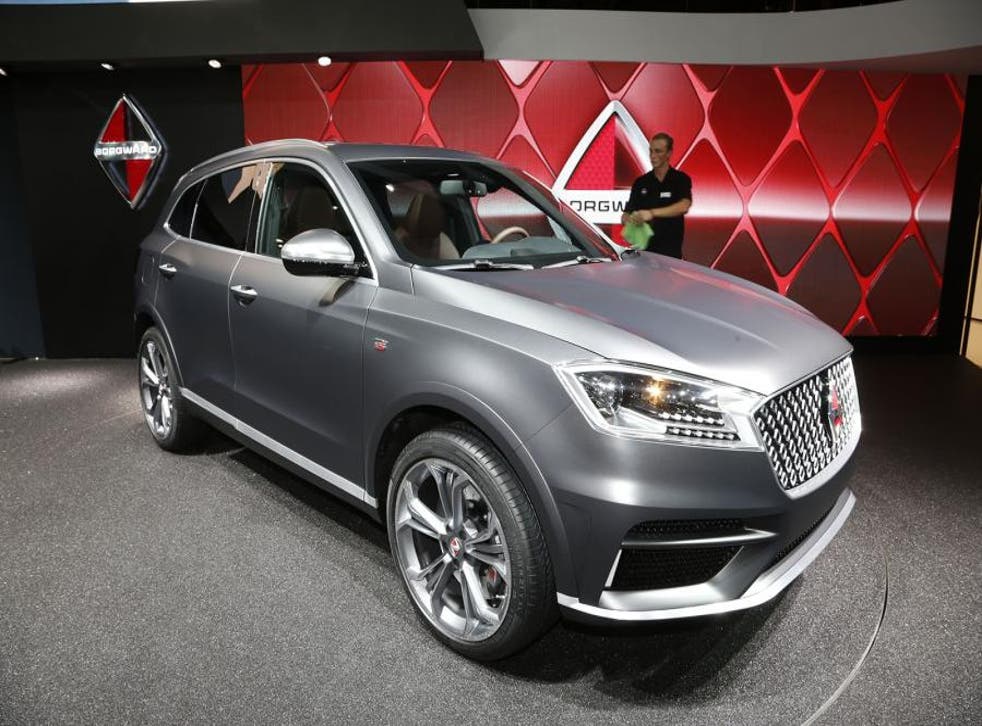 Borgward BX7 SUV: Classic marque launches upmarket new SUV
The BX7 has the likes of Audi's Q5 firmly in its sights, and Borgward plans to bring the car to Europe after it makes its Chinese debut early next year
Autocar
,
Sarah Bradley
Wednesday 23 September 2015 13:17 Comments
Borgward is back – and it's planning to make SUVs. Its debut new model, the petrol-engined BX7, was unveiled at the Frankfurt motor show, and is the classic German marque's first offering since 1961.
The BX7 has the likes of Audi's Q5 firmly in its sights, and Borgward plans to bring the car to Europe after it makes its Chinese debut early next year. A 221bhp 2.0-litre petrol turbo is slated for production, with optional dual-clutch automatic transmission and four-wheel drive. It's rumoured that Borgward is also developing a 296bhp hybrid with an all-electric range of up to 34 miles. No diesel has yet been mentioned.
The BX7 at Frankfurt didn't reveal its interior, but the company claims extensive use of telematics will "change the way you think about the car".
A second vehicle will follow the SUV's arrival in the spring. More models will be released beyond that, and the company ambitiously hopes to build up to annual worldwide sales of 1.6 million 'luxurious, inventive and bold' cars by 2025.
Register for free to continue reading
Registration is a free and easy way to support our truly independent journalism
By registering, you will also enjoy limited access to Premium articles, exclusive newsletters, commenting, and virtual events with our leading journalists
Already have an account? sign in
Join our new commenting forum
Join thought-provoking conversations, follow other Independent readers and see their replies