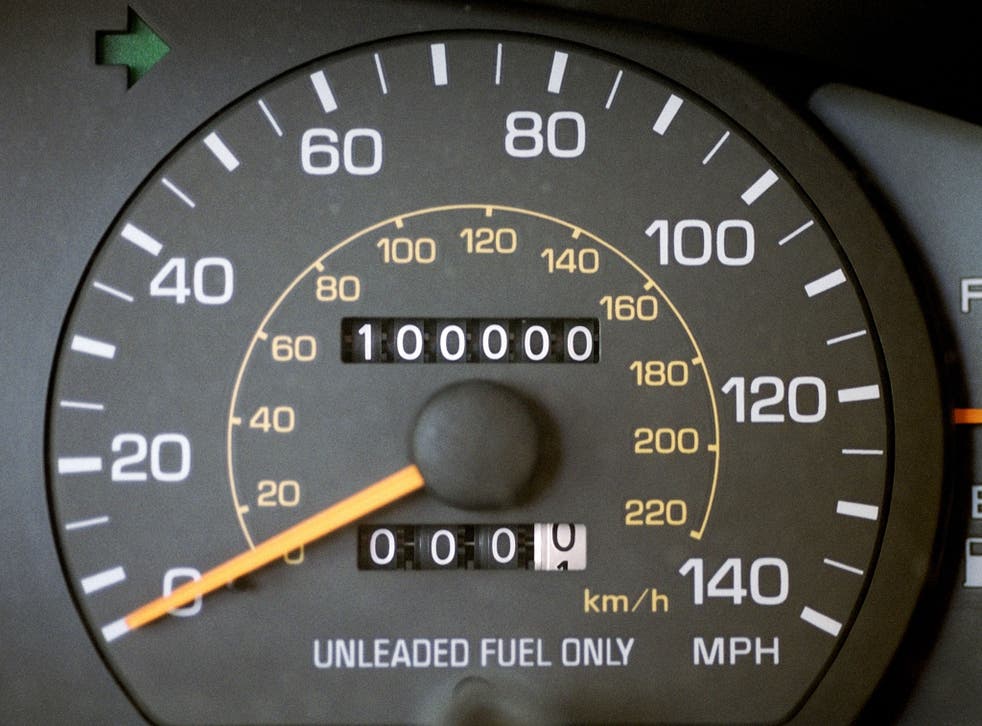 Motoring groups welcome Government plans to close 'alarming' loophole allowing firms to 'fix' car mileage
Campaigners say widespread abuse of legal loopholes are creating safety issues and enabling fraud 
Government plans to close what ministers warn is an "alarming" loophole allowing firms to 'fix' mileage on cars has been welcomed by motoring organisations.
Responding to concern over companies exploiting gaps in the law – where mileage can be adjusted but it is illegal to sell the vehicle without informing the buyer - Business Minister, Anna Soubry, has pledged to act.
"I will look into this, along with my colleagues at the Ministry of Justice and in the Crown Prosecution Service, and we will stop it," said Ms Soubry.
She described the current state of affairs as an "alarming legal loophole," in response to an investigation by The Sun into the extent of the problem.
Fixing the mileage on cars, known as 'clocking', used to be done by manually winding back the odometer which measures the distance travelled.
But the new method is electronic, with most cars displaying mileage digitally.
And for as little as £40 people can change their mileage just by having a computer hooked up to their vehicle or replacing the computer chip which stores the information.
Around 100 companies in Britain specialise in altering mileage.
Many are careful to include a disclaimer reminding people that it is illegal to change mileage for personal gain, and sell vehicles without disclosing any adjustments made.
But widespread abuse of legal loopholes are creating safety issues posed by ageing cars masquerading as new ones, not to mention fraud when second-hand cars are considerably more used than they appear, say campaigners.
In a statement, a Government spokesperson told The Independent: "The Government will look into this matter. Clocking with the intent to sell is a criminal offence and any suspected breaches should be passed on to Trading Standards to investigate."
The Government's crackdown is supported by groups such as the AA and the National Franchised Dealers Association (NFDA).
"It is estimated that between 1.6 million and 3 million cars may have had their mileage altered and in the next three years thousands more cars will continue to be clocked, hugely compromising the safety of cars on UK roads," commented Sue Robinson, director, NFDA.
An AA spokesperson said: "The sale and prevalence of clock adjustment services is very worrying, there are some legitimate needs but not on the scale of what you see out there in the market."
And Tim Milsom, a motor trade lead officer at the Chartered Trading Standards Institute, warned: "The growing popularity of private car leasing has led to an increase in car clocking. Some unscrupulous owners that go over their mileage allowances would rather adjust the odometer than pay additional fees."
Mike Hawes, the SMMT Chief Executive said: "Given it is extremely rare that a vehicle will need its mileage to be altered, we see no reason for the online availability of mileage correction devices, and would support further punitive measures to reduce the risk of clocking.
"The industry is continually enhancing the levels of security protection on electronic systems – as well as maintaining a close relationship with government bodies to ensure vehicle mileages are recorded on a central database as part of the annual MOT test."
Mileage fraud affects up to 12 per cent of used car sales across Europe, according to the Fédération Internationale de l'Automobile. And the European Union is proposing to ban 'mileage correction' services by 2018.
Register for free to continue reading
Registration is a free and easy way to support our truly independent journalism
By registering, you will also enjoy limited access to Premium articles, exclusive newsletters, commenting, and virtual events with our leading journalists
Already have an account? sign in
Register for free to continue reading
Registration is a free and easy way to support our truly independent journalism
By registering, you will also enjoy limited access to Premium articles, exclusive newsletters, commenting, and virtual events with our leading journalists
Already have an account? sign in
Join our new commenting forum
Join thought-provoking conversations, follow other Independent readers and see their replies