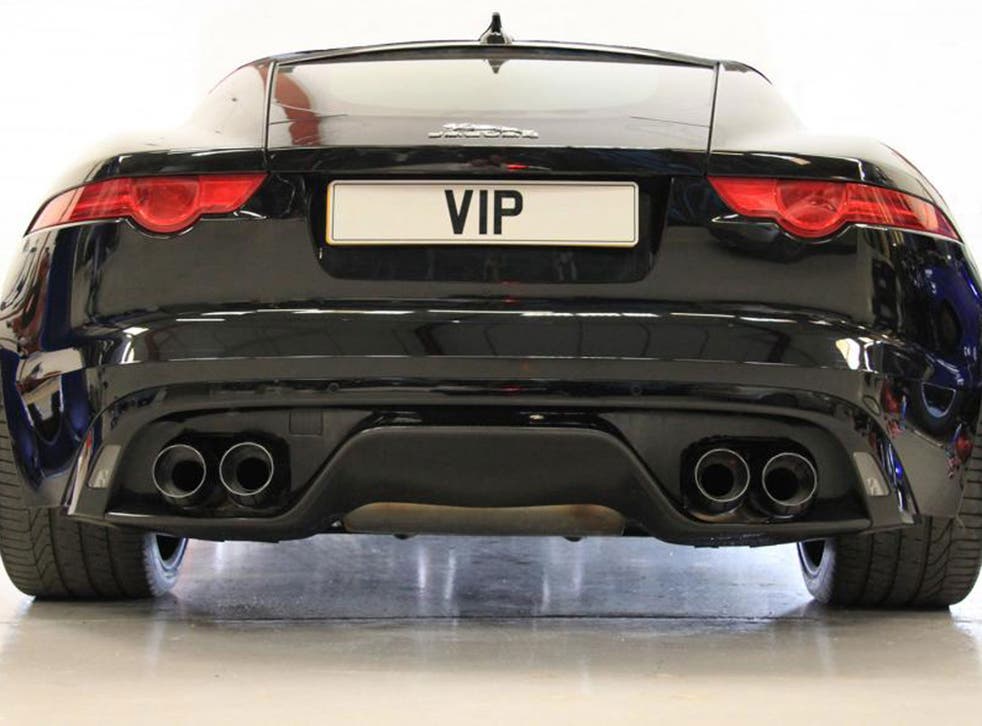 Jaguar F-Type R: Predator package mods take sports car up to 650bhp
VIP Design add new high flow air filters, a new exhaust, new supercharger pulley bits and new software mapping
The thing about fast production cars is that they're production cars. There's never any guarantee that you won't find yourself parked next to an identical one.
That's where companies like Warwickshire-based VIP Design come in. They take Jaguar's F-Type R and add new high flow air filters, a new exhaust, new supercharger pulley bits and new software mapping to add more than 100bhp to the output.
External body mods including lower suspension, a choice of 24 alloy wheel designs, bonnet vents plus carbonfibre front and rear splitters and a rear diffuser tell onlookers that this car is something special.
With 542bhp the factory R is hardly slow. With its new 650bhp package it's capable of 186mph and a 0-60mph time of 3.9 seconds. The noise level has gone up too. The full VIP exhaust has two switchable settings: loud and really loud.
Predator packages start at £12,600 and can be fitted to any current model F-Type. Although VIP Design has concentrated on the V8 so far, they are looking at extending their offering to V6 models.
Join our new commenting forum
Join thought-provoking conversations, follow other Independent readers and see their replies