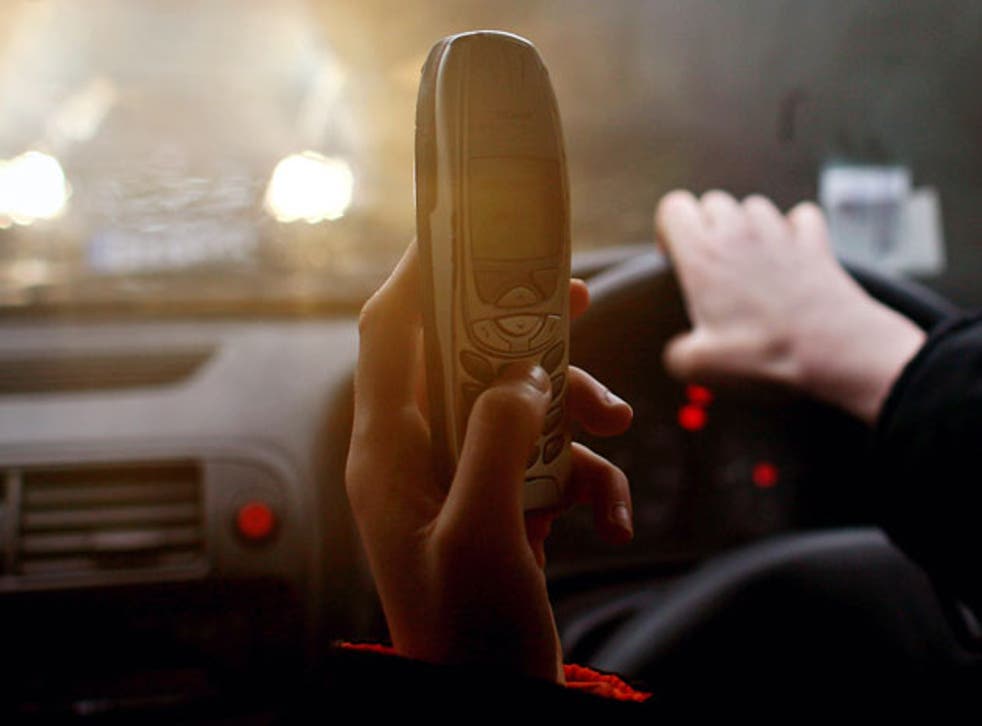 More than 10,000 drivers escape ban despite full points
Motorists plead hardship to stay on the road after reaching maximum 12 penalties on licence
Thousands of British motorists have been allowed to carry on driving despite having amassed 12 or more penalty points on their licence.
Official figures obtained by The Independent on Sunday show that more than 10,000 motorists have totted up at least 12 points for offences including drink-driving, speeding, and failing to produce a specimen. One Bradford motorist is still on the road even though he or she has collected 32 points.
The DVLA confirmed yesterday that 3.8 million driving licence-holders were recorded as having current penalty points. Some 13,449 people are disqualified from driving by a court as a result of collecting 12 or more penalty points – meaning that more than four out of 10 drivers who hit the limit manage to keep their licences.
Although accumulating 12 or more points over a three-year period is usually enough to earn a driving ban of at least six months, many motorists have managed to escape the sanction by pleading that it would cause them undue hardship. Police officers claimed that driving standards were deteriorating, but warned that, even if every repeat offender received a ban, cuts to highway patrol budgets meant that the get-tough measures would be "ineffective".
"In our view, 12 points should lead to a ban," said Neil Greig, director of policy and research at the Institute of Advanced Motorists (IAM). "Anything above that risks bringing the whole system into disrepute. Clearly any court can hear mitigating circumstances but anyone with points on their licence can hardly plead ignorance of the law, having already had interaction with the points system."
Guidelines from the Sentencing Council state that serious offences such as drink-driving carry an obligatory ban of at least a year. But where the defendant has already amassed 12 penalty points from lesser offences, a ban of at least six months is discretionary. Courts can impose sentences short of a ban where a disqualification would cause a defendant, or others who depend on them, "exceptional hardship".
In March, Nuneaton Town Football Club chairman Ian Neale escaped a driving ban after magistrates agreed it would cause him, and the employees of his building company, exceptional hardship. Barry Cox, a Shepton Mallet taxi driver, was spared a ban in May after a penalty for driving without insurance left him with 12 points on his licence. Mr Cox pleaded he would suffer exceptional hardship – including the loss of his job – if he were disqualified. Llanelli magistrates agreed not to ban 67-year-old Gwenlais Thomas when she reached 12 points after being caught using a mobile phone at the wheel. They decided she needed the car because of a medical condition and the equipment she needed to carry around with her.
The Driver Vehicle Licensing Agency (DVLA) revealed that on 6 August, 10,072 drivers in Great Britain had 12 or more current penalty points, but were still entitled to drive. The figures, obtained under freedom of information legislation, show that more than 120 motorists had 20 or more points, seven have 30 or more and one, in Bradford, has 32.
Stephen White from the Police Federation said the courts had the responsibility to impose the correct sentences on consistent offenders. He added: "There is anecdotal evidence emerging of a rise in driving offences and bad driving behaviour which we put down to a reduction of police force roads policing units in recent years and the lack of police patrol on the motorway network. The reality is, while courts could ban as many people as they consider appropriate, without sufficient police officer enforcement it may largely ineffective."
Chris Hunt-Cooke, chairman of the Magistrates' Association road traffic committee, said some repeat offenders could dodge bans if the courts were not given full access to their records. He said: "Hardship to others is more significant than to the driver himself, as those others have nothing to do with his offences. Naturally the court is dependent on full information being available to it on the day it is considering disqualification."
A DVLA spokesperson said: "The DVLA's role is to record the information provided by the courts. We recently concluded a review into how we communicate with the courts, and will implement any necessary changes to make sure that there are rigorous processes in place so that only those who are entitled to drive are allowed to hold a licence."
Join our new commenting forum
Join thought-provoking conversations, follow other Independent readers and see their replies