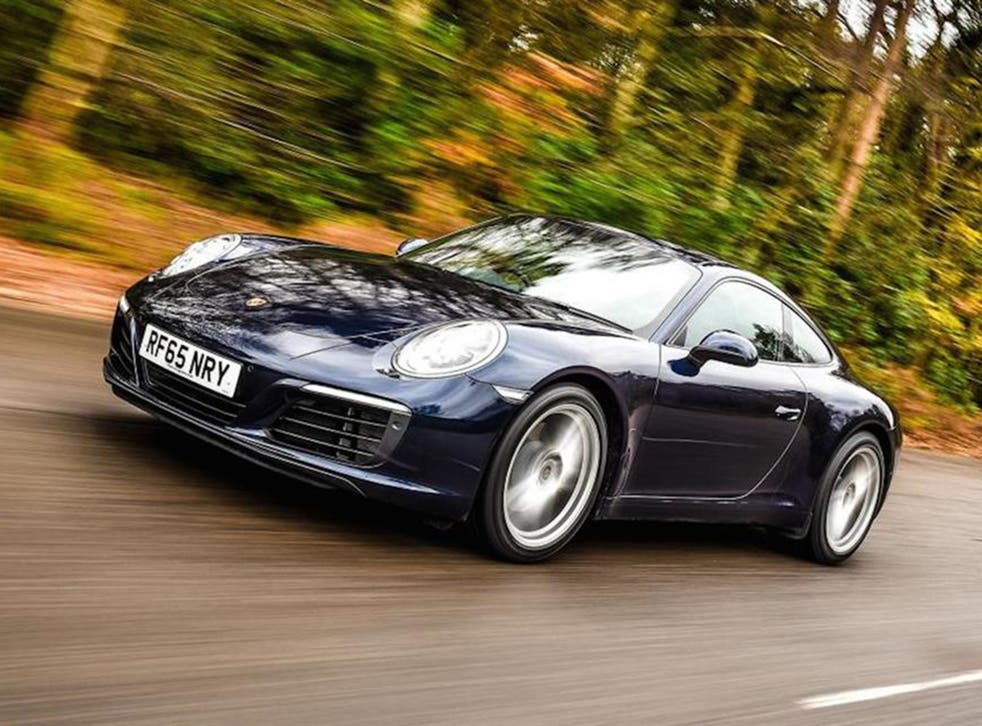 Porsche 911 Carrera, car review: Iconic car gets twin turbos in huge facelift
There are tweaks all over, from the new bonnet and air vents that open and close, to the new rear lights and exhaust vent
Graham Scott
,
Whatcar
Friday 11 December 2015 14:05 Comments
With this redesign, there are of course winners and losers. You gain speed, torque and power. You lose capacity and emissions. That's a pretty comprehensive win.
You also gain a design that has been breathed on outside and in.
It's still notably a 911 but there are tweaks all over, from the new bonnet and air vents that open and close, to the new rear lights and exhaust vents.
Under that bonnet – oh no, forgot, it's the other end – is a new 3.0-litre flat-six. That doesn't sound that thrilling but the twin turbos fitted spark it up nicely.
One of the surprises of the smaller engine is just how tractable it is. You need to change down less than you did as the big rolls of torque, up 44lb ft, allow you to spool it up without changing down.
Of course this thing still revs, in this case to 7500rpm, but perhaps it's not quite as thrilling a sensation as it was. But that's a small perhaps. This is still very much a 911, a gloriously thrilling car to drive under any circumstances. Ours came with a seven-speed manual gearbox which, along with a lighter clutch action, made the fewer gearchanges necessary a complete pleasure anyway.
And it handles. Oh yes it does. There's that typical slightly heavy feeling to the steering, but it's so direct and involved that you learn to trust it totally. The handling, thanks in part to the standard PASM adjustable dampers, is outstanding at any speed, from dawdling in commuter traffic to really caning it on a favourite back road.
The ride is firm and you get quite a lot of road noise, but it's never anything that would cause irritation. The payoffs are simply too fantastic. This is helped by a perfect driving position, and there are enough spaces for a passenger and some technology. Rear passengers won't feel terribly welcome.
Part of the technology improvements involve the new 7.0in touchscreen, which is simply a lot better than it used to be and also features much better connectivity with other devices.
Despite all the changes, this remains very much the classic Porsche. In some ways this hasn't changed much since the old air-cooled days, which gave way to the water-cooled days and now the turbo days. The Porsche 911 Carrera remains the best of days.
Register for free to continue reading
Registration is a free and easy way to support our truly independent journalism
By registering, you will also enjoy limited access to Premium articles, exclusive newsletters, commenting, and virtual events with our leading journalists
Already have an account? sign in
Join our new commenting forum
Join thought-provoking conversations, follow other Independent readers and see their replies