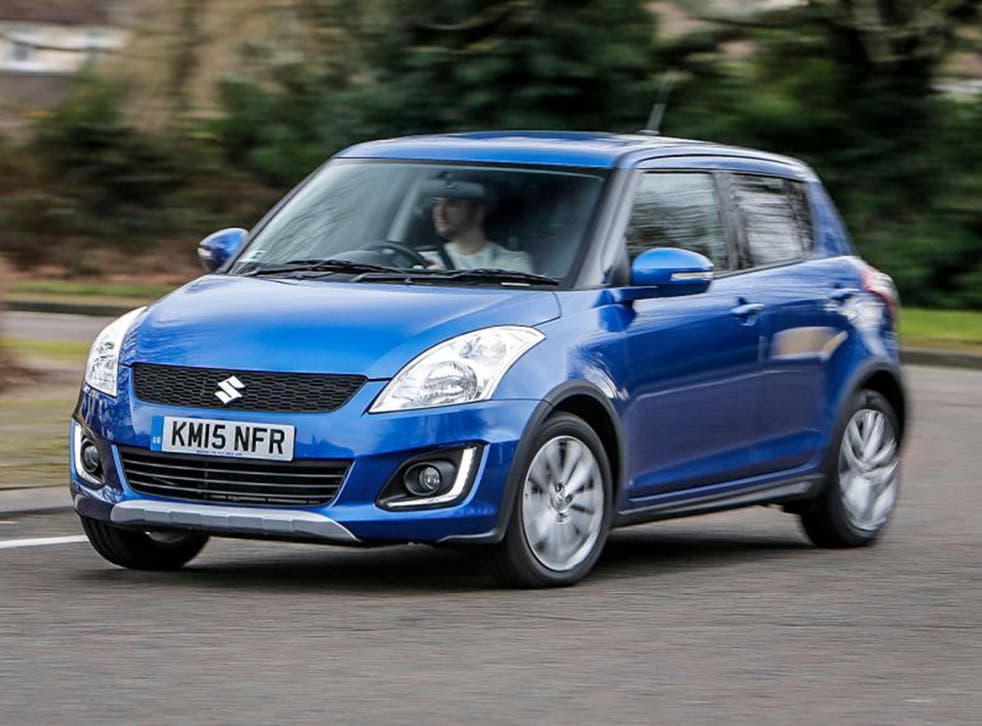 Suzuki Swift 1.2 SZ4 4x4 Dualjet, car review: All-wheel-drive supermini channels brand's off-road experience
What we have here is the carmaker doing both the things it's best at, and in each case that can't be bad
John Calne
Thursday 18 February 2016 14:58 Comments
Small cars are popular. So are 4x4s. And so are small 4x4s.
That sounds good for Suzuki, because it's rather good at making small cars. And 4x4s.
So here we have a small Suzuki 4x4. Sounds like a bit of a Bingo moment, really.
This new version of the Swift blends the impressively efficient 1.2 Dualjet petrol engine with a top-spec SZ4 kit list and, of course, all-wheel drive. It also sits 2.5cm higher than the standard Swift (that's an inch in old money, which off-roaders will tell you is enough to make a difference) and features wheelarch rubbing strips to go with its eye-catching front and rear skid plates.
That's not enough to make it a Jimny-basher on the trails, of course. But it looks cool, and it grips better on the road.
The Swift was already fun to drive on the twisty stuff, and it wasn't short of grip in the first place. Now there's more than ever, especially in the wet, yet the extra height in the suspension doesn't provoke undue body roll. It steers with real verve and rides well enough most of the time – for something with only 89bhp, it's more entertaining than you'd dare to hope.
The gearbox is a breeze to use, though it only has five cogs and that's one too few for our liking. Even without a tall sixth to cruise in, however, 58.8mpg and 111g/km ought to meet with approval.
So too should the cruise, climate, Bluetooth, nav and dusk-sensing lights you get with this model, as well as the generous cabin space and smart instrument panel that are among the Swift's best calling cards. A full set of seven airbags provides further reassurance, too, on top of that offered by four-wheel drive.
Thus the Swift enters an arena populated by not a lot else – its only obvious competitor is the Fiat Panda 4x4. But what we have here is Suzuki doing both the things it's best at, and in each case that can't be bad.
Register for free to continue reading
Registration is a free and easy way to support our truly independent journalism
By registering, you will also enjoy limited access to Premium articles, exclusive newsletters, commenting, and virtual events with our leading journalists
Already have an account? sign in
Join our new commenting forum
Join thought-provoking conversations, follow other Independent readers and see their replies