Naomi Campbell poses topless for i-D Magazine cover at 50
'When you see these images, I hope you see that Kenya is beautiful,' said the 50-year-old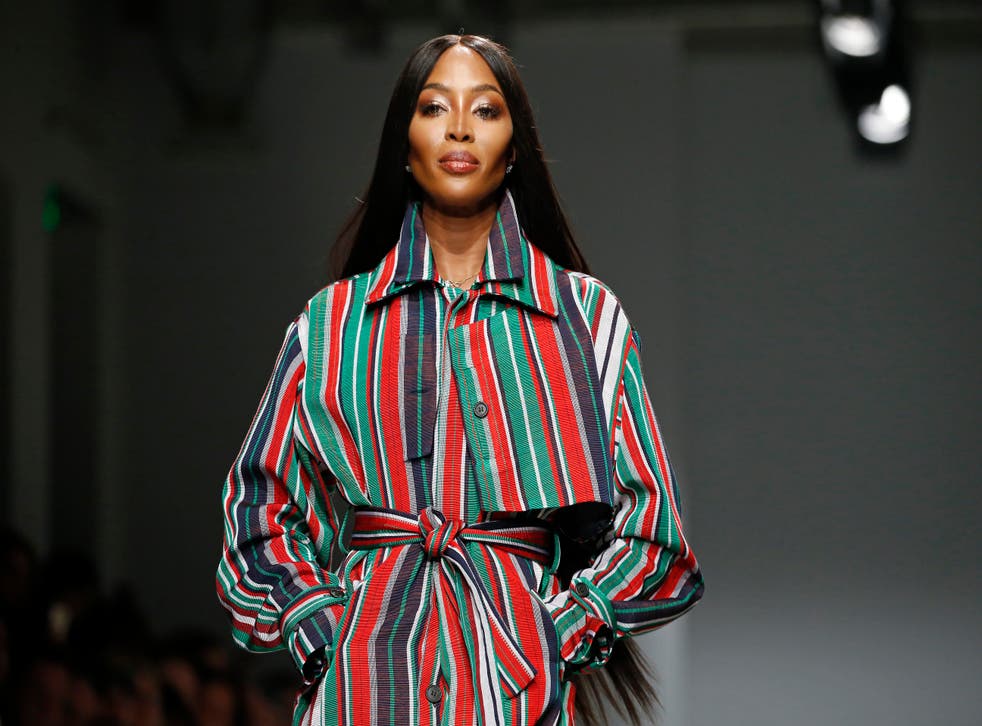 Leer en Español
Naomi Campbell has taken part in a topless cover shoot at her home in Kenya for i-D magazine.
The 50-year-old said she was "proud, humbled and happy" to work on a shoot alongside black creatives.
The supermodel added that this was a "rare" occurrence for her and that Luis Alberto Rodriguez, who shot the cover, was only the third photographer of colour she has ever worked with.
The beach shoot, some of which Ms Campbell says took place on Boxing Day, shows the star wearing a headress created by British designer Nasir Mazhar and a pair of black Same Swim swimming briefs.
Ms Campbell said she hopes the shoot will help readers see the "real beauty" of Africa.
She told i-D: "When you see these images, I hope you see that Kenya is beautiful, that Africa is beautiful. I think people now are going to really open their minds and start to understand that real beauty is in Africa.
"There are so many gems, so many hidden secrets. I've been coming here since 1994 and I'm still discovering things."
Last year, Ms Campbell opened up about how the lack of makeup available for black-skinned models in her early career led to a magazine shoot in which her skin "looked grey".
Speaking on BBC's Woman's Hour, she recalled how she was thrilled to have asked to be on the cover of Italian Vogue early in her career.
However, after arriving at the photoshoot, which was for the June 1988 issue of the magazine, Ms Campbell says she was told by the makeup artist: "Oh, we didn't know you were black".
"He said he didn't have the foundation for me," the model continued. "He had to mix some colours that he had of foundations to make up own colour, and that consisted of a lot of grey."
Register for free to continue reading
Registration is a free and easy way to support our truly independent journalism
By registering, you will also enjoy limited access to Premium articles, exclusive newsletters, commenting, and virtual events with our leading journalists
Already have an account? sign in
Register for free to continue reading
Registration is a free and easy way to support our truly independent journalism
By registering, you will also enjoy limited access to Premium articles, exclusive newsletters, commenting, and virtual events with our leading journalists
Already have an account? sign in
Join our new commenting forum
Join thought-provoking conversations, follow other Independent readers and see their replies