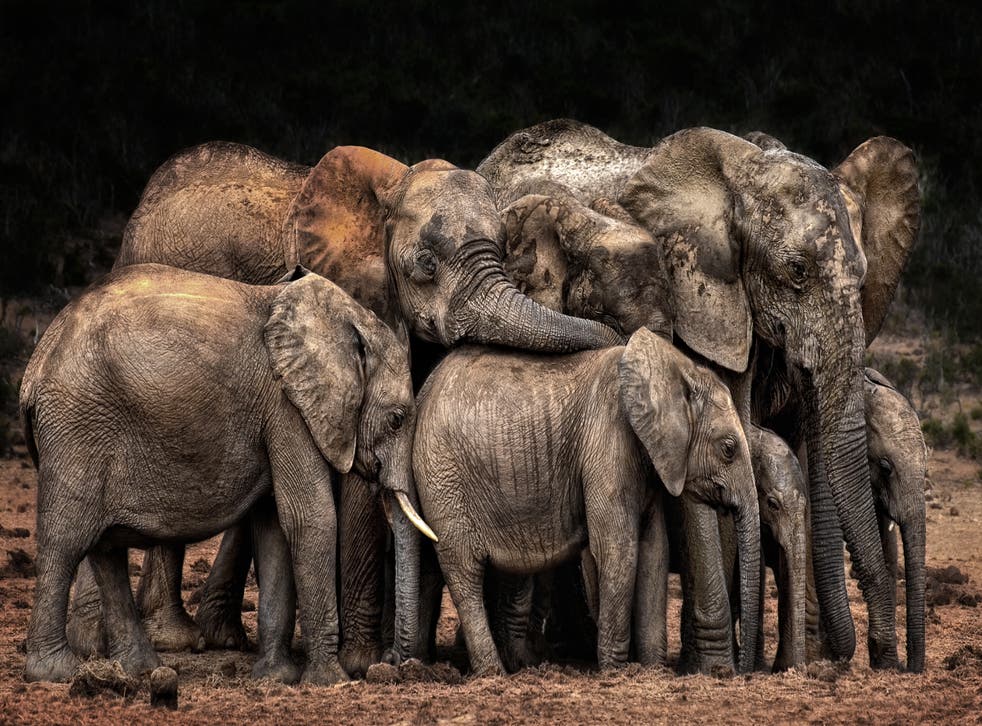 10 of the most amazing submissions from the world's biggest photo contest that will make you see the world a little differently
Huddling elephants, frozen lighthouses, a dandelion seed and even a photo of a fried egg.
The world's largest photo competition has released its first images – ranging from long-distance nature photography to an ultra-close-up of a dandelion.
Some 660,000 entries have been submitted by amateur and professional photographers from the across the globe to the CEWE Photo Awards, in line with a competition-wide 'Our World Is Beautiful' theme, and the overall winning image will be announced at an event in Berlin on 16 September.
These ten shortlisted images – one from each of the ten different categories – should give you a taste of what is to come and perhaps some inspiration for your own photography.
Hobby & Leisure, Hans Lahodny: A women's outfit strikingly matches the artwork she is gazing at.
Nature Petra Jung: Rain droplets cling to the thin tendrils of a dandelion seed.
Travel & Culture, Siegfried Claeys:  Beachgoers gather on idyllic white sands in the Cape Verde islands while maintaining social distancing.
Cooking & Food David Weimann: A very modern take on a classic breakfast fried egg.
Landscape, Manfred Voss: An icescape captured on the German island of Rugen, featuring a lighthouse looking out over a startlingly frozen sea.
Sport, Andreas Bauer: Children play football against the backdrop of a large mural on the streets of Havana, Cuba.
Architecture & Technology Cor Boers: This image which looks to us like a scientific diagram comes courtesy of Cor Boers from the Netherlands.
People Hartmut Schwartzbach: A group of children talking and laughing in the Philippines.
Aerial Photos, Azim Khan Ronnie: A bird's eye view of a vast array of colourful Vietnamese herbs and spices.
Animals, Josef Schwarz: A family of elephants huddles together for safety in South Africa, forming a huge mass with the tiniest ones tucked away.
Register for free to continue reading
Registration is a free and easy way to support our truly independent journalism
By registering, you will also enjoy limited access to Premium articles, exclusive newsletters, commenting, and virtual events with our leading journalists
Already have an account? sign in