Nurture your health and wellbeing this season
Start your wellness journey this summer with the help of these health-based services
Wednesday 05 July 2023 16:39 BST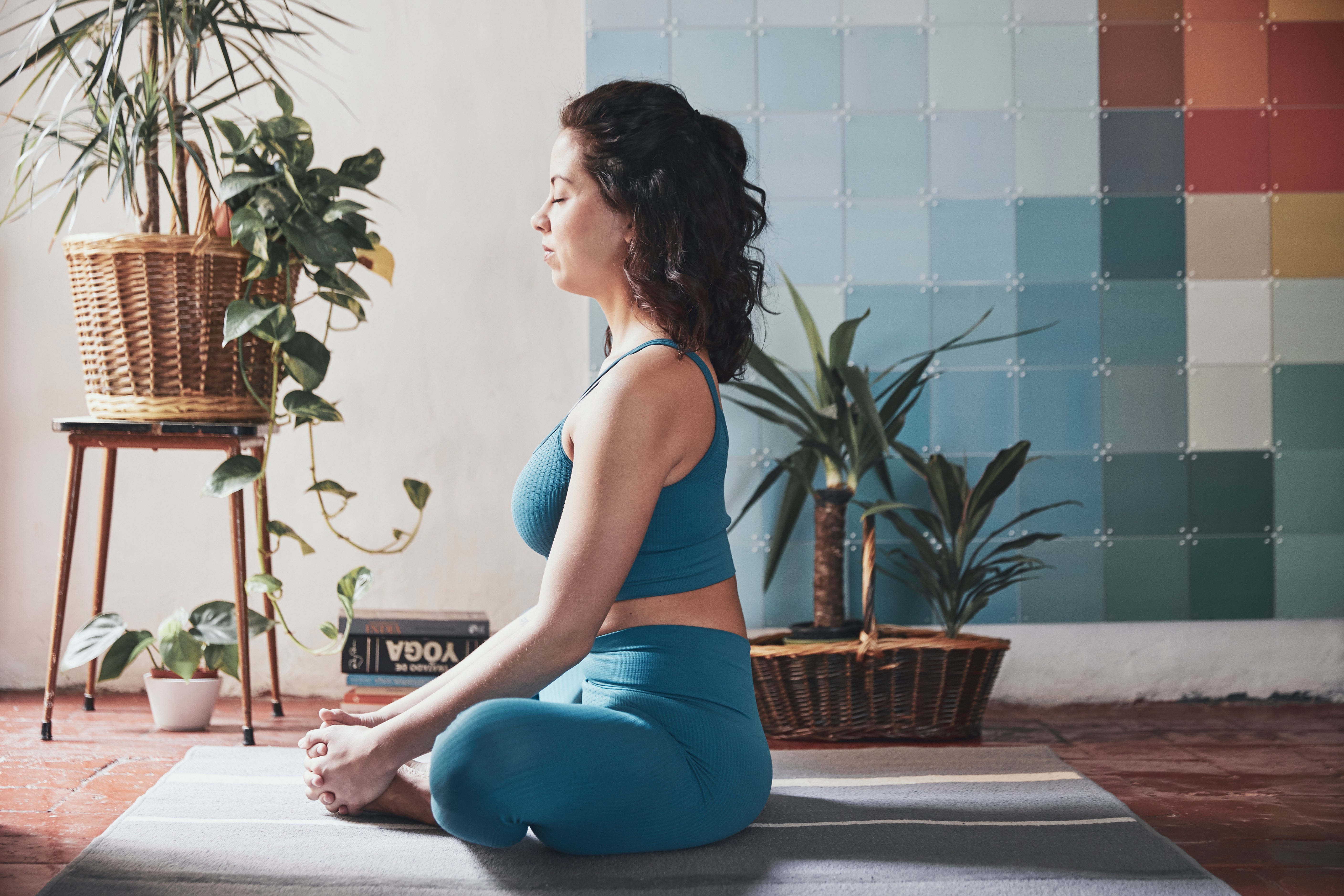 Struggling with knee pain or want the opinion of a trusted medic? Fear not, as these UK-based health professionals are on hand to help.
Meet the 21st-century orthopaedic surgeon
Orthopaedics is a discipline few people give very much thought to – that is, until they need it. If you, or your child, need orthopaedic attention, you'll want to see one of the best. Mr Blanco is a leading consultant surgeon in diagnosing and treating injuries and diseases of the musculoskeletal system. He's dual-trained on both adult and paediatric surgery and draws on both to help ensure the best outcomes. Mr Blanco is an instructor and college tutor for the prestigious Royal College of Surgeons and is au fait with the very latest techniques and approaches, including robot-assisted surgeries and bespoke implants for the most specialist cases.
His "anterior approach" to hip surgery has been demonstrated to minimise damage to soft tissues and enhance recovery. Supported by his handpicked team of anaesthetists, radiographers, physios and nursing staff, Mr Blanco prides himself on a holistic approach, working collaboratively with patients to reach the best outcomes.
Find out more at Bonesurgery.net
Give your skin the luxury treatment
Treat yourself to the ultimate in aesthetic pampering at the Yorkshire Skin Centre. In a purpose-built, state-of-the-art luxury clinic in Yeadon, Leeds, set over two floors with six treatment rooms, you'll receive doctor-led, CQC-registered attention, regulated to the same criteria as a hospital. Combining quality care with rigorous scientific excellence, lead clinician Dr Raj Thethi is a national trainer recognised for his work delivering noticeable, natural results for countless clients.
The clinic is complete with a training centre and fully functional operating theatre, with the Yorkshire Skin Centre winning the prestigious Aesthetic Clinic of the Year 2022 for the North and Midlands region at the Aesthetic Medicine Awards 2022. You can get in touch for a consultation now by ringing 0113 887 2272.
Find out more at Yorkshireskincentre.co.uk
Discover the benefits of non-surgical face lifting
Mohammed Anabtawi offers patients surgical facelift as the gold standard to treat moderate-to-severe sagging of the face. There are different types of facelifting available, with the deeper lift offering more profound and longer-lasting results, but with more downtime. In selected cases and with experienced clinicians involved, satisfactory results can be achieved using medical-grade facial thread lifting.
This is usually augmented with the use of dermal fillers, anti-wrinkle treatments and skin boosters. In other cases, dermal fillers can be used to give the illusion of facelift, without using the threads. Each treatment comes with a unique set of benefits and drawbacks – speak with your practitioner about which service is best suited to your needs.
Book an appointment online at Circlehealthgroup.co.uk
Age gracefully with the help of holistic medicine
As we get older, our health problems become ever more complicated. That's why you need a physician who can think laterally. Dr Mashkur Khan is a holistic general physician who specialises in multi-system disease and multi-system pathology. Dr Khan makes sure to take his time in all diagnostic dilemmas, so patients feel invested in his planning. He's been a substantive consultant since 2002 and is now an honourary senior lecturer at the University of London, as well as the current president of the gerontology section of the Royal Society of Medicine and host examiner for the prestigious MRCP Clinical Examination.
His focus on issues that affect older patients – especially those with Parkinson's disease and its variants, and the modern management of Dementia and memory loss – gives him a valuable perspective, and he has a broad range of skills to tackle these challenging problems and help patients enjoy full and active lives. (London and Surrey only)
Arrange a consultation via Drmashkurkhan.co.uk
Regain your confidence with healthier-looking hair
When you find that your hair isn't what it once was, it's best to deal with the issue by addressing it head on. Take back control by giving your locks the care they need with Watermans. Its products are packed with natural ingredients that can help fight against hair frustrations and come with a 10-year proven track record.
They're also 100 per cent cosmetic and don't contain any medicinal ingredients, making them great for different hair types. Watermans has been recognised with the prestigious Queen's Award, a symbol of trust and quality that customers can rely on. Try Watermans today and get 30 per cent off your first purchase using code "wat30off" (valid until 31 August 2023). 
Tackle your knee pain
The knee is the most commonly injured joint during sports, especially football. High-impact movement and twisting can cause internal damage to structures like the menisci, anterior cruciate ligament, articular cartilage and other ligaments around the knee. Some of these can be treated without surgery, but if your symptoms persist and are affecting your daily and sporting activities, then it is worth seeing a specialist.
Consider reaching out to Mr Hersh Deo, an orthopaedic knee surgeon based in East Anglia. Hersh works at the James Paget in Gorleston and Spire Norwich Hospital. He specialises in sports knee surgery and uses the latest techniques to help get patients back to sport. For more information, call 01493 452312.
Find out more at Deo-orthopaedics.co.uk
Achieve better skin this summer
Book in for a skin analysis and treatment consultation with Esthe Clinic. Founded by Sarah, a pharmacist and advanced aesthetic injector, the team dedicate substantial time to thorough research and provide a range of clinically backed treatments blood testing with health optimisation consultations and infra-red exercise therapy.
Beyond enhancing your wellbeing, the clinic also offers face and body treatments designed to refresh your appearance, with its eight-point liquid "facelift" being a highly requested treatment. Get in touch for a consultation by calling 01748889594.
Find out more at Estheclinic.co.uk
Help tackle urinary discomfort
Professor Anthony Mundy is professor of urology and consultant urological surgeon at UCL Hospitals, as well as operating privately. He's committed to helping patients with problems affecting the urinary tract. In men, this is commonly related to the prostate and advancing age. In women, it's mainly related to urinary incontinence.
Urinary incontinence and urinary infection are common problems at all ages and affect both sexes, sometimes as a result of major injuries or the treatment of other conditions such as cancer of the prostate or cervix by surgery or radiotherapy.
Book an appointment or find out more at Myhealthspecialist.com
Visit a trusted arrhythmia specialist
Left untreated, arrhythmias can be deadly. Slow heart rhythms can cause dizziness or fainting, while fast or irregular rhythms can cause palpitations and breathlessness. In some cases, rhythm disturbances such as atrial fibrillation can cause serious problems such as stroke or heart failure. Early treatment is vital. Professor Hunter is a cardiologist specialising in arrhythmia management. As the director of Arrhythmia Services at The Barts Heart Centre, Professor Hunter leads one of the world's largest teams (26) of arrhythmia specialists.
Their waiting lists remain short and they accept referrals for long-waiting patients from around the country. He works privately at One Welbeck Heart Health, The London Bridge Hospital and The Bridge Clinic in Berkshire. To contact privately, call 020 7234 2641.
Visit Topdoctors.co.uk for more information
Improve your quality of life
Are you struggling with benign prostatic hyperplasia (BPH) and experiencing discomfort and frustration? An untreated and enlarged prostate can impact your quality of life and, in severe cases, can cause painful urinary issues requiring catheterisation. Traditional surgical options, like TURP, may not work for everyone, particularly those with larger prostates or those who've had to have a catheter in the past. Luckily, there's a new high-tech solution that involves using a special holmium laser with advanced "Moses" technology, called "en bloc HoLEP", which can remove the entire blockage, leading to better urination, shorter hospital stays, and improved bladder control.
Patients can also opt for an innovative technology called "Aquablation" that uses robotically controlled waterjets to remove blockages precisely and maintain sexual function in men with larger prostates. Take charge of your quality of life with groundbreaking and successful treatments by Marc E Laniado at Sage Urology. Call 020 7157 9751 or email pa@sageurology.co.uk for more information.
Book your appointment now at Sageurology.co.uk
Unwind at the UK's leading spa
Champneys is the UK's leading health spa, boasting six enchanting countryside locations as well as an holistic approach to wellbeing. If you're feeling frazzled from work, or perhaps just need to take some time out to unwind, a Champneys Spa Day is the perfect solution. Wrap yourself in a fluffy robe before taking advantage of the spa facilities, including steam room, sauna and swimming pool, as well as access to a full range of fitness classes.
Afterwards, enjoy a well-balanced lunch and outdoor activities, before you leave feeling rejuvenated and recharged. Alternatively, if you're looking for the ultimate break from reality, an overnight spa break might be just what you need. Catch up on some much needed sleep in a luxurious room, and unwind in the fresh air of the spa surroundings. Enjoy full use of the spa facilities and add on your choice of treatments for an additional charge — the Elemis deep tissue massage is the ultimate relief for overworked and tired muscles.
Book your stay now at Champneys.com
This content is brought to you by Living360, a new digital lifestyle destination keeping you up to date with health and fitness, food and drink, homes and gardens, beauty, travel, finance trends and more.