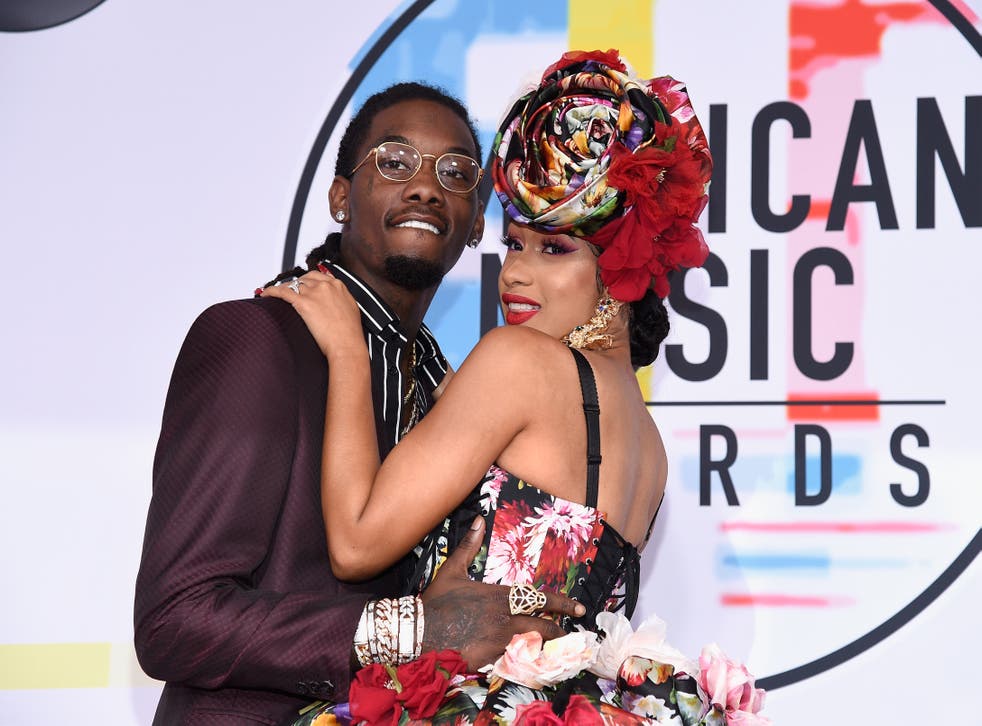 Offset shows off $8,000 Rolls Royce car seat for Kulture: 'Bet it has peanut butter and jelly on it in one week'
Custom car seat features two-year-old's name
Leer en Español
Offset has shown off the $8,000 car seat he purchased for his and Cardi B's daughter Kulture, joking that it will be covered in peanut butter and jelly in a week.
On Monday, the Migos rapper shared a photo of the custom tan leather car seat, which features the two-year-old's name under the Rolls Royce symbol, on Instagram.
"Eight thousand dollar car seat and I bet it has peanut butter and jelly on it in one week," the 28-year-old joked in the caption alongside a laughing emoji.
The car seat was part of Offset's gift of a Rolls Royce truck to Cardi B for her 28th birthday this weekend, which the former couple celebrated together despite the WAP rapper filing for divorce last month.
While some of Offset's followers applauded the extravagant purchase in the comments, others said the car seat was a waste of money, considering Kulture will grow out of it in a few years, and accused the rapper of being tone-deaf.
"'I'm not hating on y'all being rich but this was a waste of money she's going to grow out of it," one follower commented.
Another said: "Serves the same purpose as a hundred dollar car seat."
"Meanwhile people are jobless and starving in the United States," someone else wrote.
Despite the criticism, this is not the first time Offset has gifted his daughter an expensive present. In July, he and his estranged wife faced similar backlash after sharing a video of Kulture receiving a mini pink Birkin bag worth an estimated $8,000.
At the time, Cardi B defended Offset's gift, telling her followers "kids go to fancy places".
"I hate when celebrities buy their kids jewellery and designer sh*t and people be like: 'Kids don't care about that. They only care about toys and candy.' Yeah, kids only care about toys and candy but the thing is kids also go outside," the rapper said. "Kids go to restaurants, kids go to fancy places, kids go to red carpets. And if I'm fly, and daddy's fly, then so is the kid."
Join our new commenting forum
Join thought-provoking conversations, follow other Independent readers and see their replies