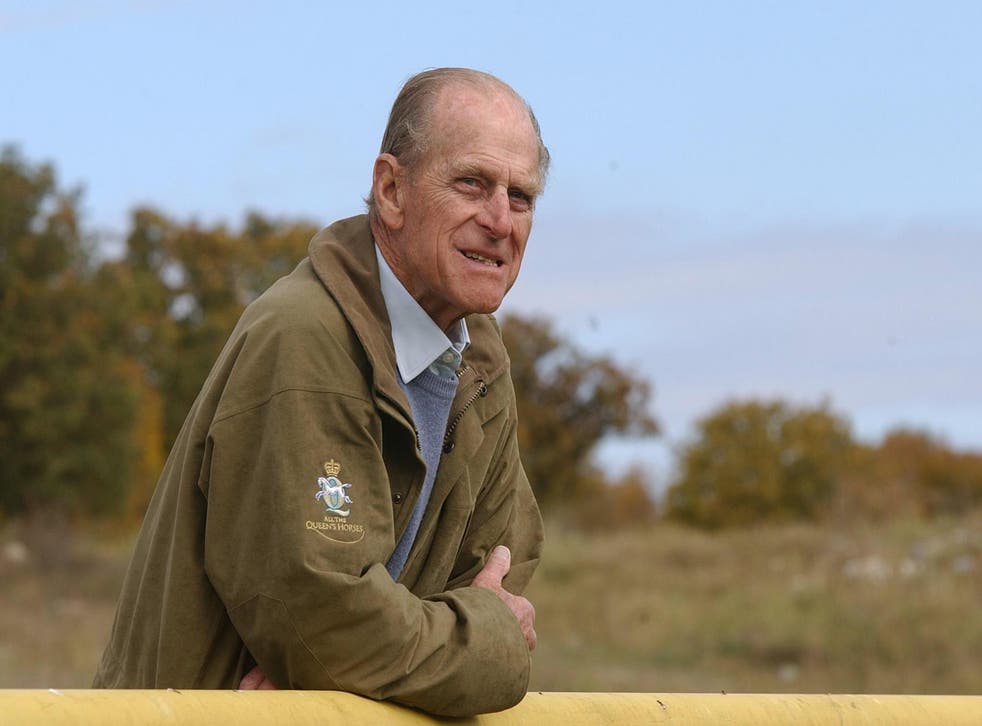 Duke of Edinburgh: How families can still make the most of a smaller funeral
The guest list might be restricted, but it can still be special.
The Duke of Edinburgh's funeral will take place on April 17.
Prince Philip died aged 99, and the ceremonial royal event will be held at St George's Chapel at Windsor Castle. Proceedings will be televised, but due to current Covid-19 restrictions, only 30 guests will be in attendance.
The royals join the many families who have had to contend with reduced funerals for loved ones over the past year.
The Covid losses are almost unfathomable, but grief expert, counsellor and author of The Plain Guide To Grief, Dr John Wilson says there have been signs of positive change noticed by those within the funeral industry.
"With the various people I've worked with – funeral directors, death midwives, people that help with passing, the hospice movement," he explains, "there's a whole lot around people becoming more comfortable with death and willing to talk about death."
He hopes that increasingly "people will be more willing and more comfortable [talking about death] and will think a lot more about what they will want in the future, so people will be prepared to plan their funerals and get what they need.
"I think it's fantastic that Prince Philip knew what he wanted and is getting his Land Rover converted," he adds, referring to the bespoke Land Rover hearse Philip helped design to carry his coffin.
Wilson says "without a doubt it can really help" mourners if there is a funeral plan in place already. If you're organising a smaller funeral than expected or hoped for, there are ways to still make it feel special…
Take control of the small things
"What can you do, what creative things can you come up with, to make it as positive as you can in the circumstances?" asks Wilson.
Mortality is out of our control, but we can take charge of the funeral. "So choosing the right music, music that had meaning, music that meant something to the person who died, writing little pieces for them, choosing favourite flowers, choosing favourite colours," can all contribute, suggests Wilson.
When asking his clients what helped them he recalls, "one person said her dad's favourite colour was orange, so everyone at the funeral wore orange, all the flowers were orange and so on. Somebody said, 'We realised we wouldn't be able to get a florist, so we went to the supermarket and we bought flowers and we arranged them, and actually we found that really therapeutic, really helpful to do that as a family'.
"It's a combination of getting control of what you can, and finding what meaning you can – that does seem to help," he adds.
Plan future events
The initial funeral might be small, but bigger memorials can always take place when restrictions ease.
Interring ashes further down the line "quite a common theme", says Wilson. "People are hanging onto the ashes until they're able to have some kind of service at a later date. People are planting memorial trees and things like that – all these things give a symbolic meaning and a purpose."
Register for free to continue reading
Registration is a free and easy way to support our truly independent journalism
By registering, you will also enjoy limited access to Premium articles, exclusive newsletters, commenting, and virtual events with our leading journalists
Already have an account? sign in
Register for free to continue reading
Registration is a free and easy way to support our truly independent journalism
By registering, you will also enjoy limited access to Premium articles, exclusive newsletters, commenting, and virtual events with our leading journalists
Already have an account? sign in