Philipp Plein fat-shames journalist who gave his fashion show a bad review
The designer has since deleted his comments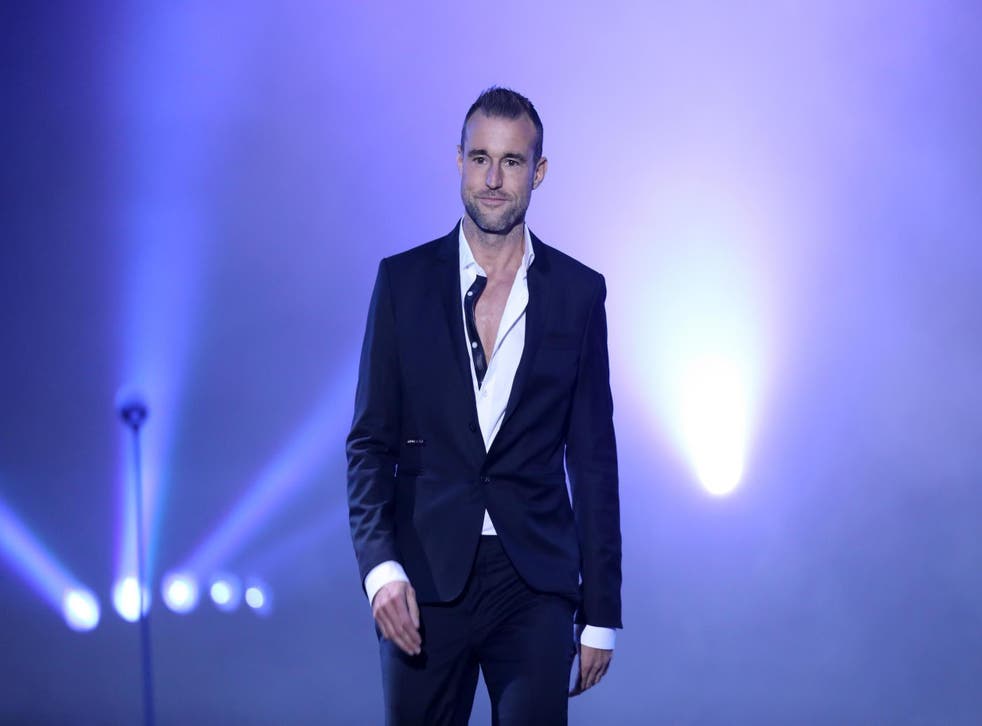 Designer Philip Plein is facing backlash for fat-shaming a journalist after she wrote a negative review of his fall 2019 fashion show.
Fashion writer Alexandra Mondalek published a critical review of Plein's recent New York Fashion Week show on Fashionista, where she described the show as "tragic" and the collection as "disappointing."
According to Mondalek, of the numerous issues with the show, the first was a lack of appearance by Kanye West - who Plein had reportedly been scammed into believed would be performing.
Mondalek also described the German designer's "dinner show" as "disorganised" and explained that there was "seating for, at most, two-thirds of the guests."
As for the clothes, Mondalek referred to the collection as a "regurgitated tasting of other designers' hits from recent seasons past" and recalled one "particularly awful costume" of "a matching black leather corset and ruffle mini skirt and suede-fringed Yeti boots."
New York Fashion Week 2019: Best street style

Show all 54
The writer concluded the review by referring to the Philipp Plein brand as a "tacky joke."
In a series of Instagram stories which have since been deleted but which Mondalek shared to her own social media, the designer responded to Mondalek by publicly criticising her appearance and questioning her trustworthiness.
On a photo of the fashion editor's review, Plein wrote: "I like it when journalists are objective and trustworthy…especially if they write bad after a fashion show just because they did not get paid with food..."
The designer also uploaded a photo of Mondalek on Instagram, where he has more than 1.6m followers, and wrote: "Next time I make sure that you will get enough food. I promise…"
In response, Mondalek shared screenshots of Plein's attack and said: "He found this photo of me on BFA 25lbs ago.
"Talk about professionalism! Plein attacked me on such a disgusting personal level because I said his event was mishandled and his clothes are ugly," she continued. "Body-shaming is NEVER okay and especially not from someone with a platform like his."
Mondalek also criticised the designer's inappropriate response in an article for InStyle, which she wrote because she "felt responsible to hold people accountable for their behaviour, in fashion or otherwise."
The fashion writer, who'd previously reviewed Plein in 2017, concluded her posts on the incident by referring to Plein as a "misogynist with a fragile ego."
"I hope you're proud of yourself for fat-shaming someone who struggles with body image," she wrote.
On social media, people have expressed their support for Mondalek - and urged her to ignore the designer's comments.
Support free-thinking journalism and attend Independent events
"This is absolutely disgusting and I'm so sorry that he is speaking to and about you like this," one person wrote.
The Independent has contacted Philipp Plein for comment.
Register for free to continue reading
Registration is a free and easy way to support our truly independent journalism
By registering, you will also enjoy limited access to Premium articles, exclusive newsletters, commenting, and virtual events with our leading journalists
Already have an account? sign in
Register for free to continue reading
Registration is a free and easy way to support our truly independent journalism
By registering, you will also enjoy limited access to Premium articles, exclusive newsletters, commenting, and virtual events with our leading journalists
Already have an account? sign in
Join our new commenting forum
Join thought-provoking conversations, follow other Independent readers and see their replies