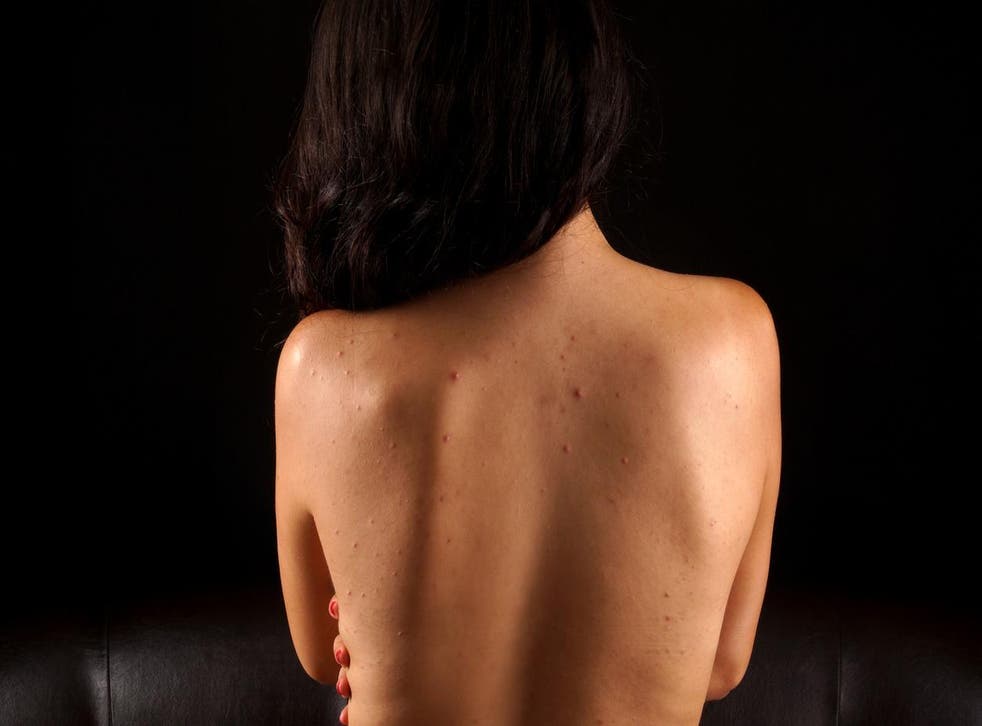 Makeup-free photo series celebrates beauty of common skin conditions
The unretouched images show women with acne, psoriasis and rosacea 
Despite promising progress around body positivity in recent years, there remains one area that many still consider taboo: skin.
However, one photographer is on a mission to break down the stigma surrounding skin conditions like acne, psoriasis and rosacea with a photo series that rejects the culture of "perfect" pictures.
Inspired by her own experience of being a young woman with severe acne, London-based photographer Sophie Harris-Taylor has launched a new project titled Epidermis.
For the photo series, she shot and interviewed makeup-free woman from across the country in a bid to highlight, celebrate and normalise the diversity of skin.
"As someone who's struggled to feel confident within myself, I'm pretty invested in body positivity as a whole," Harris-Taylor told i-D.
"I suffered terrible acne throughout my teenage years and early 20s. This made me feel like I stood out in those awkward years when I was desperately trying to fit in.
"As a young girl, the images, films and magazines that I saw and read showed these unrealistic representations of beauty. If you were far from that, what hope did you have?"
In an effort to capture something honest and truthful, Harris-Taylor photographed twelve barefaced women, some of whom had never even left the house before without their makeup on.
The extraordinary images show a range of women with a variety of skin conditions which, despite being shot in the style of a beauty editorial, remain unretouched.
Part of a growing movement for skin positivity which is currently building in the social media sphere, Harris-Taylor hopes that the photo series will help to make people's perceptions of beauty less homogenised and that women who suffer from skin conditions like these will feel less pressure to hide.
Register for free to continue reading
Registration is a free and easy way to support our truly independent journalism
By registering, you will also enjoy limited access to Premium articles, exclusive newsletters, commenting, and virtual events with our leading journalists
Already have an account? sign in
Register for free to continue reading
Registration is a free and easy way to support our truly independent journalism
By registering, you will also enjoy limited access to Premium articles, exclusive newsletters, commenting, and virtual events with our leading journalists
Already have an account? sign in
Join our new commenting forum
Join thought-provoking conversations, follow other Independent readers and see their replies