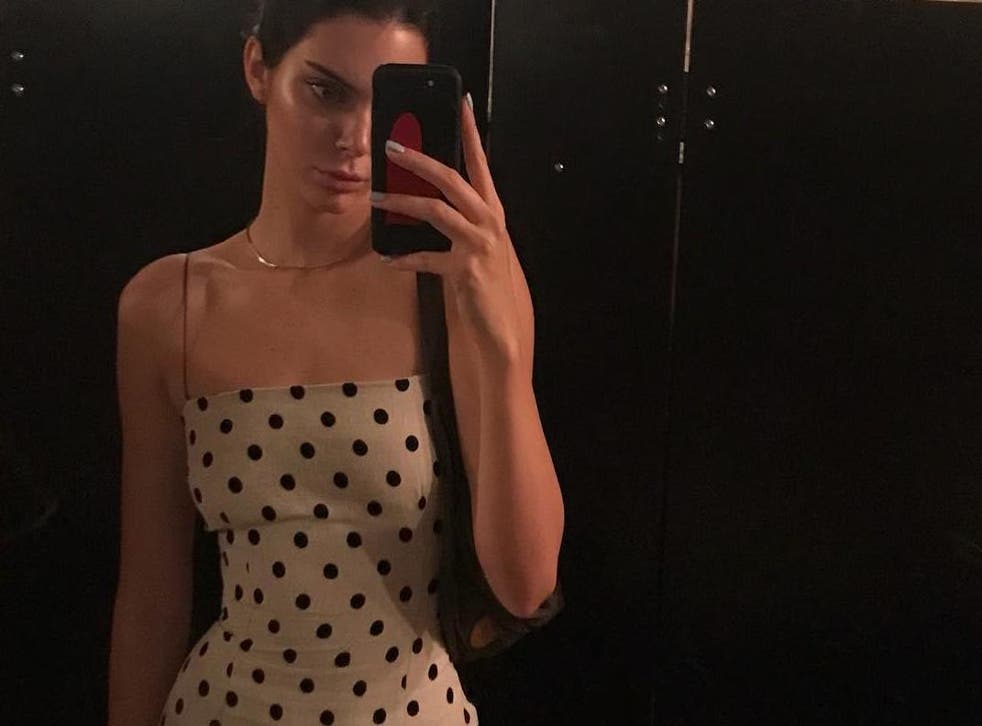 People are praising Kendall Jenner's relatable response to body-shamers
Although it must be difficult to be in the public eye - Kendall Jenner proved she knows exactly how to handle body-shamers by responding to pregnancy rumours in the best possible way.
While millions of fans anxiously await news on the expecting Kardashian sisters, Kylie, Kim, and Khloe, others noticed that a recent selfie Kendall uploaded to Instagram showed her body looking a little fuller than usual, especially around the middle.
Kendall, the highest paid model of the year, posted the photo of herself in a tight polka-dot dress with the caption "loner life," and it didn't take long before hundreds of commenters were asking the reality star if she was pregnant.
The hundreds of comments on Kendall's Instagram selfie range from "Are you pregnant??" to "You look pregnant!"
Despite looking far from pregnant - the rumours persisted until Jenner was forced to address them on her Twitter account.
Proving that she may be the most relatable Kardashian, Kendall retweeted a link to a MTV Australia article questioning whether she is pregnant with, "I just like bagels ok!!!" and people on Twitter think the response is hysterical.
The tweet has been liked over 228,000 times.
Many fans defended the star by describing the very real existence of "food babies."
Another person commented, "I've been pregnant with my food baby for seven years! His name is Jorge. He likes tacos and margaritas!"
Others were impressed with Kendall's honest and relatable response.
One person said, "She just likes bagels. Leave her alone."
While it is never okay to ask someone if they are pregnant, we think Kendall handled it pretty well.
Celebrities - they are just like us.
Join our new commenting forum
Join thought-provoking conversations, follow other Independent readers and see their replies