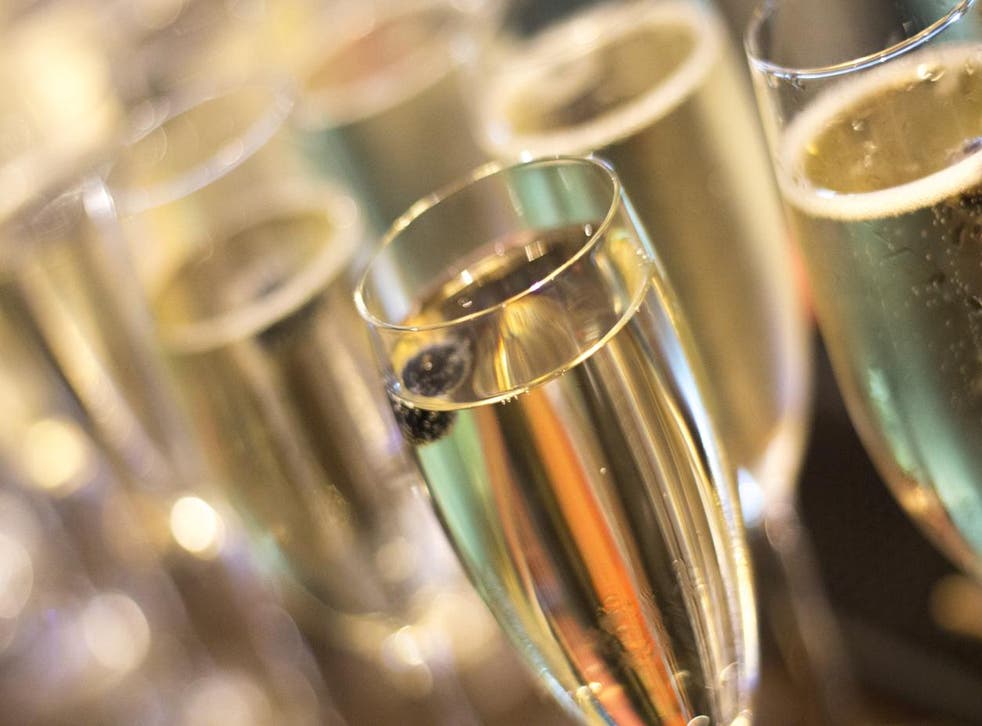 Prosecco smile: Angry Italians slam claims that sparkling wine rots teeth and erodes gums
Politicians have deemed the accusations as 'fake news'
Italian politicians have dismissed reports in the UK media that claim drinking prosecco leads to chronic tooth decay and can erode gums.
Britain's roaring love affair with the Italian sparkling wine began about five years ago and has accelerated at an astonishing rate ever since, but experts have recently claimed that it can offer a 'triple whammy' risk to oral health.
"Prosecco offers a triple whammy of carbonation, sweetness and alcohol, which can put your teeth at risk, leading to sensitivity and enamel erosion," said Prof Damien Walmsley, a scientific adviser for the British Dental Association.
"Carbonated beverages get their fizz from the release of carbon dioxide, which dissolves into carbonic acid. This provides a refreshing taste but also makes these drinks more acidic. Added to that, prosecco comes with about one teaspoon of sugar per flute."
His warnings were echoed by other experts in the industry too. "It is acidic and it has sugar in it so, while a few glasses are fine, if you drink too much of it you are going to have a problem," claimed Dr Mervyn Druian, of the London Centre for Cosmetic Dentistry.
With so much at stake – the UK has become the biggest market in the world for prosecco selling 366 million euros worth last year alone – it's unsurprising that the claims have outraged Italians, so much so, that even politicians have weighed in on the debate.
"Dear Guardian, tell the truth – prosecco makes British people smile too! Stop fake news please," tweeted Maurizio Martina, the agriculture minister.
Teetotal celebrities on why they don't drink

Show all 7
Deborah Serracchiani, the governor of Friuli-Venezia-Giulia also wrote on Twitter, "After Brexit, we need to help the people of Great Britain smile again. In modest quantities, our prosecco works wonders."
"This really is fake news. The British know full well that where there is prosecco there's a smile; in fact they know it so well that they consume more of it by the day," Luca Zaia, her counterpart in neighbouring Veneto added.
The claims have also been disputed by Italian dentists with professor Mario Aimetti, the president of an association of dentists, saying, "There is nothing to justify this crusade against prosecco and the accusation that it is damaging to teeth.
"There are many drinks and types of food that can cause cavities but it's difficult to single out prosecco as a particularly dangerous product.
"Let's not demonise prosecco. The real danger is if you don't maintain dental hygiene."
The British Dental Association has since denied having any specific agenda against prosecco adding that it was really down to the frequency it was drunk and whether it was consumed with food or alone.
Join our new commenting forum
Join thought-provoking conversations, follow other Independent readers and see their replies