'Room rater' Twitter account rates Zoom backdrops of celebrities
John Krasinski received an 8/10 score for 'nice object selection'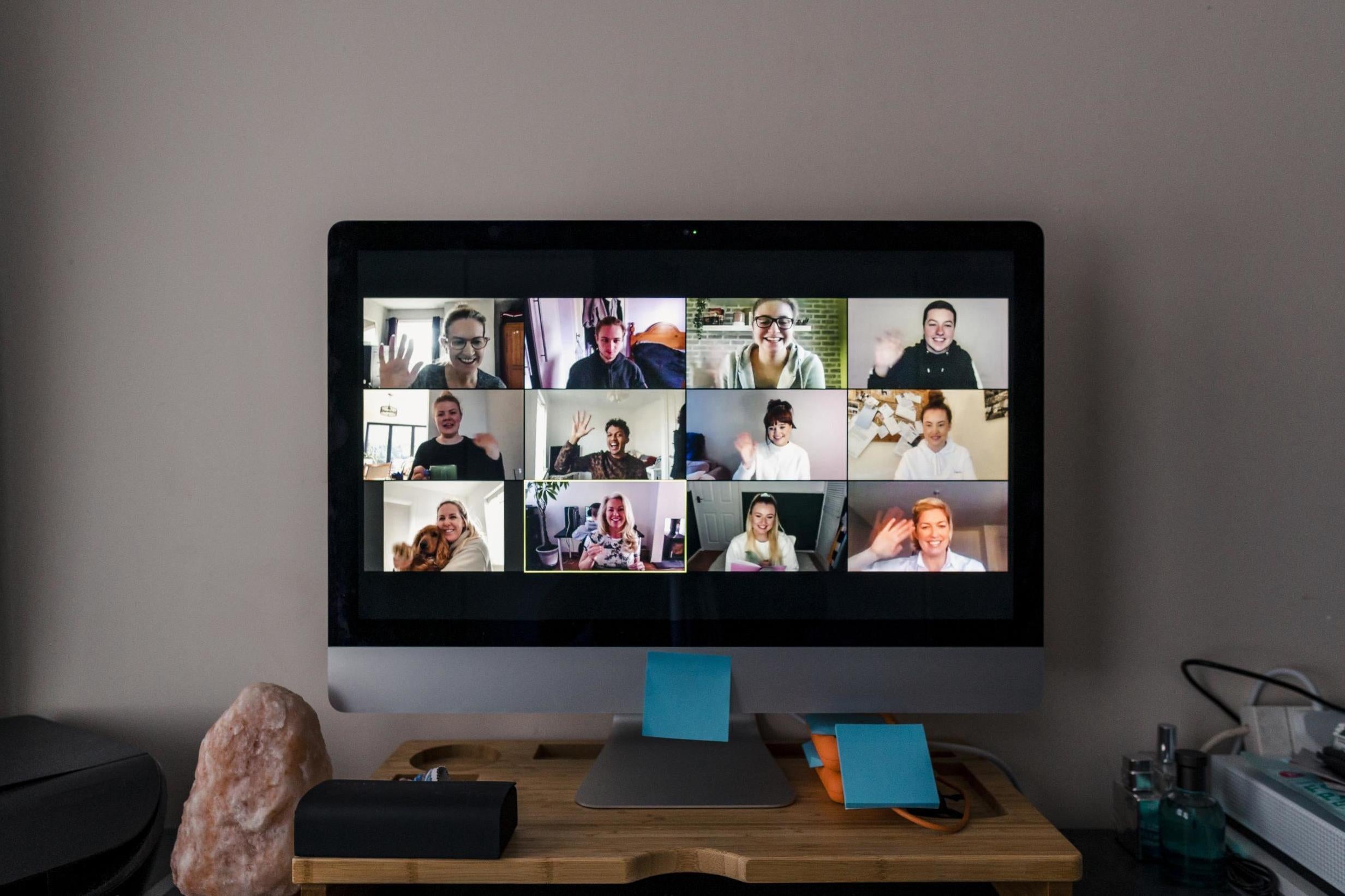 With remote working the norm as a result of the coronavirus pandemic, a reliance on video conferencing has given people a look into the homes of celebrities and other notable figures.
For Claude Taylor, a former travel photographer and Bill Clinton White House staffer who lives in Washington DC, the opportunity to see inside these homes inspired the creation of the Twitter account Room Rater.
On Room Rater, which was launched on 11 April, Taylor takes screenshots of the Zoom calls of celebrities, politicians, and other famous people and offers a rating out of 10 based on their backdrops.
The humorous ratings, which have included John Legend, Celine Dion, Michelle Obama and Bill Clinton, have become popular on Twitter, where Taylor has amassed more than 85,000 followers.
According to Taylor, Gayle King, who has been recording segments for CBS's This Morning from her home, deserves a rating of 7/10 for her room - as her yellow wallpaper is "nice" but "less would be more".
For Vladimir Putin, Taylor was harsher, offering the Russian president a 2/10 rating.
"Nice icon. How's the tea? Are those Trump's chestnuts roasting?" Taylor captioned the screenshot of Putin sitting in front of a fireplace on a Zoom call.
Trevor Noah received a rating on the higher side with an 8/10, as his room looked "fine". According to Taylor, his only criticism was "the other side of that door looks lovely".
When it came to former first lady Ms Obama, Taylor praised the backdrop as being "Sophisticated. Elegant. Classic".
"It's Michelle Obama I wouldn't change a thing," he wrote, granting a score of 9/10.
John Legend and Chrissy Teigen received a perfect score, for what Taylor called "perfection" while Conan O'Brien wasn't as lucky, earning a 2/10 for his hotel-like backdrop.
"Conan. Is this a Holiday Inn Express?" Taylor asked.
The Twitter account has been met with support from people on social media who are grateful for the amusing distraction.
"Room Rater is my new favourite Twitter account," one person wrote.
Join our commenting forum
Join thought-provoking conversations, follow other Independent readers and see their replies