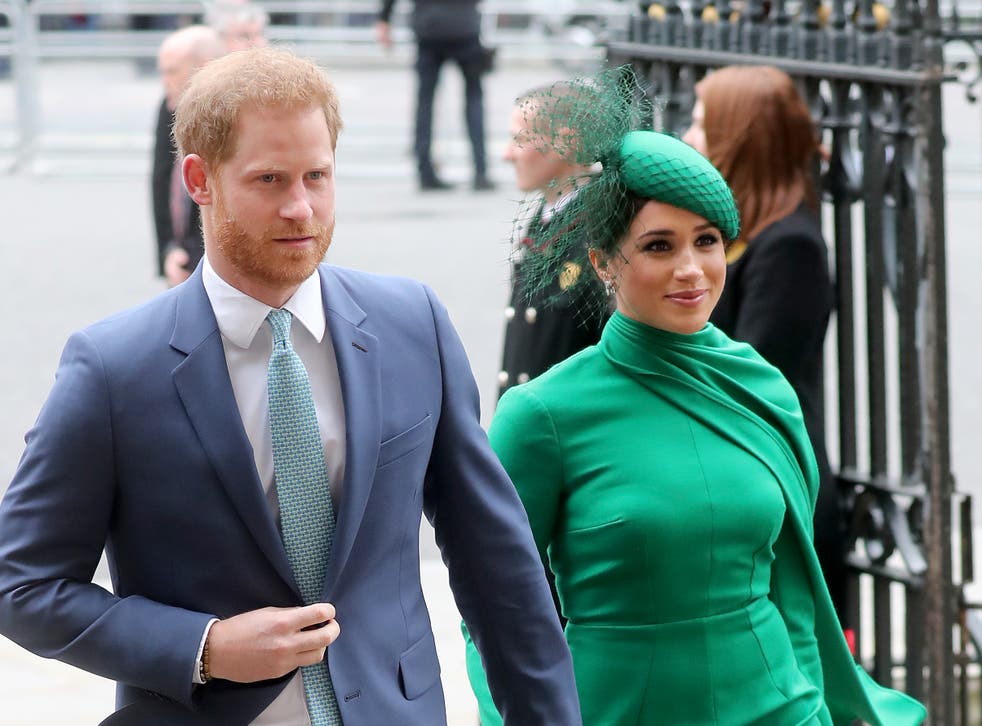 Head of Harry and Meghan's Archewell Foundation leaves role after one year
Catherine St-Laurent changes job to become senior adviser at Archewell
Catherine St-Laurent, the executive director of Duke and Duchess of Sussex's Archewell Foundation, has left the role after just one year.
She will be replaced in the key job at Harry and Meghan's non-profit foundation by James Holt, the couple's UK spokesperson.
She is moving to become a senior adviser at Archewell, the organisation founded by Harry and Meghan which includes the Foundation, as well as Archewell Audio and Archewell Productions.
According to its website, the organisation aims to "unleash the power of compassion to drive systemic cultural change".
Ms St-Laurent, who is launching her own new social impact firm supported by and working with Archewell, joined as the Archewell Foundation's first executive director last April.
Read more:
She was also made Harry and Meghan's chief of staff last year, but no details have been released as to who will fill this role.
Harry and Meghan first announced the launch of Archewell last April, one week after stepping down as senior members of the royal family, replacing the Sussex Royal brand.
The organisation's name was inspired by their son Archie - combining "arche", the Greek word meaning source of action, and "well" as "a plentiful source or supply; a place we go to dig deep".
Following Mr Holt's promotion to executive director, Toya Holness, Archewell's global press secretary, will deal with the UK media from California.
It is not yet known at this stage whether Harry and Meghan will have a press spokesperson based in the UK in the future.
Ben Browning, an Oscar-nominated producer, will become the organisation's new head of content, overseeing audio and production for the Sussexes' multi million-pound Netflix and Spotify deals.
Read more:
He will take charge of the Archewell Productions and Archewell Audio divisions of the company.
Invisible Hand - a social impact and culture change agency founded by Genevieve Roth - has also joined Archewell to focus on "strategic change through storytelling and community building in support of gender and racial equity".
Ms Holness, Archewell global press secretary, said the new appointments will "join a rapidly expanding team that's deeply dedicated to advancing systemic cultural change and supporting compassionate communities across the world".
Earlier this month, the Archewell Foundation made a donation to Mind, one of the UK's leading mental health charities.
The charity praised Meghan for speaking openly about her mental health struggles in an interview with Oprah Winfrey earlier this month, in which she revealed she had experienced suicidal thoughts.
Harry and Meghan's two-hour sit down with Winfrey on 7 March left the monarchy in crisis, after the couple accused the royal family of racism and the institution of doing nothing to help Meghan when she had suicidal thoughts.
The Sussexes also said a family member - not the Queen nor the Duke of Edinburgh - had raised concerns about how dark their son Archie's skin tone might be before he was born.
Additional reporting by Press Association
Join our new commenting forum
Join thought-provoking conversations, follow other Independent readers and see their replies