The symbolic meaning behind all the flowers in Harry and Meghan's wreath for Prince Philip
The flowers nod to the Duke of Edinburgh's birthplace, Naval career and birthday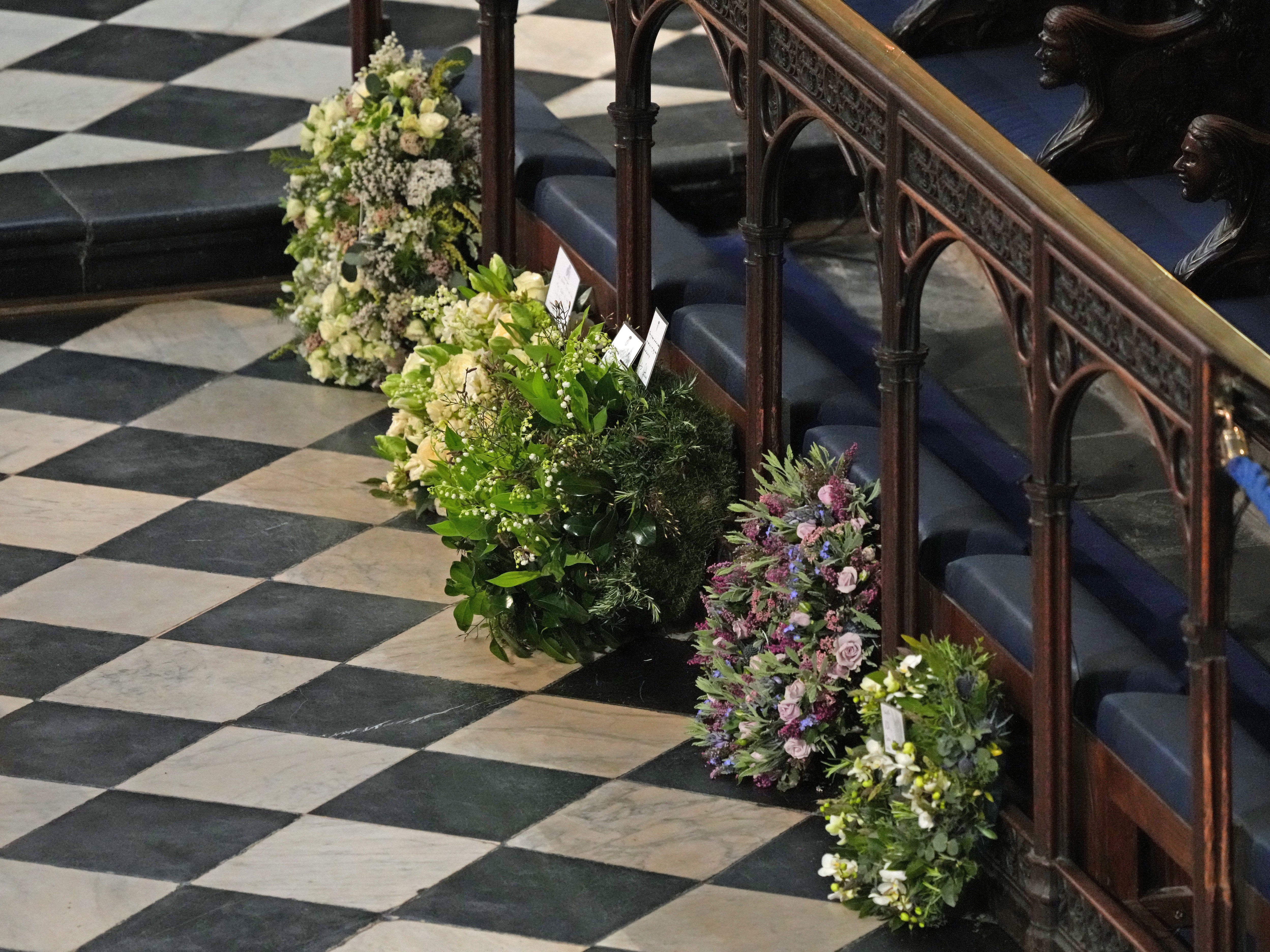 Leer en Español
The funeral service for the Duke of Edinburgh took place on 17 April at St George's Chapel at Windsor Castle.
As a mark of their respect, the Duke and Duchess of Sussex designed a wreath to be laid at the chapel. The wreath contained personally chosen and locally sourced flowers that represented Prince Philip's history.
Prince Harry attended the funeral alone, as his wife Meghan Markle was not given permission by her doctors to travel from their home in California as she is pregnant with the couple's first daughter.
The personalised wreath was accompanied by a card handwritten by Meghan who watched the televised ceremony from home.
This is what each of the flowers in the wreath represent:
Acanthus mollis (Bear's breeches)
Bear's breeches is the national flower of Greece and was used in the wreath to represent Philip's heritage. It is a plant native to the Meditteranean region.
The Duke of Edinburgh was born on the Greek island of Corfu in June 1921 and was sixth in line to the Greek throne. The family had to flee the turbulent country when Prince Philip was very young.
Eryngium (sea holly)
Sea holly was used in the wreath to represent Philip's affinity with the water and represent his decorated career in the Royal Navy.
Prince Philip served during WWII and was one of the youngest Naval officers to be made First Lieutenant.
Campanula
Deriving from the Latin word for bell, Campanula is also known as bellflower and is typically purple in colour.
It is traditionally used to convey feelings of gratitude, affection, constancy and ever-lasting love.
Rosemary
Rosemary was included in Prince Philip's wreath as a symbol of remembrance. In ancient Rome, rosemary was often planted outside tombs as a symbol of eternity.
Additionally, a famous phrase spoken during Shakespeare's Hamlet, says, "There's Rosemary, that's for remembrance; pray you, love, remember."
Lavender
The purple lavender plant can be used to convey a message of loyalty and devotion.
Married to the Queen for 73 years and as the longest-serving consort in British history, it symbolises Prince Philip's devotion to the monarchy.
Roses
The rose is the birth flower for the month of June - Prince Philip's birth month. In ancient Greek culture, they are also a symbol of love, beauty and balance.
The wreath was designed and handmade by Willow Crossley. The florist also arranged the flowers for Meghan and Harry's evening wedding celebrations in Frogmore Gardens and for the Christening of the couple's son, Archie.
Join our commenting forum
Join thought-provoking conversations, follow other Independent readers and see their replies