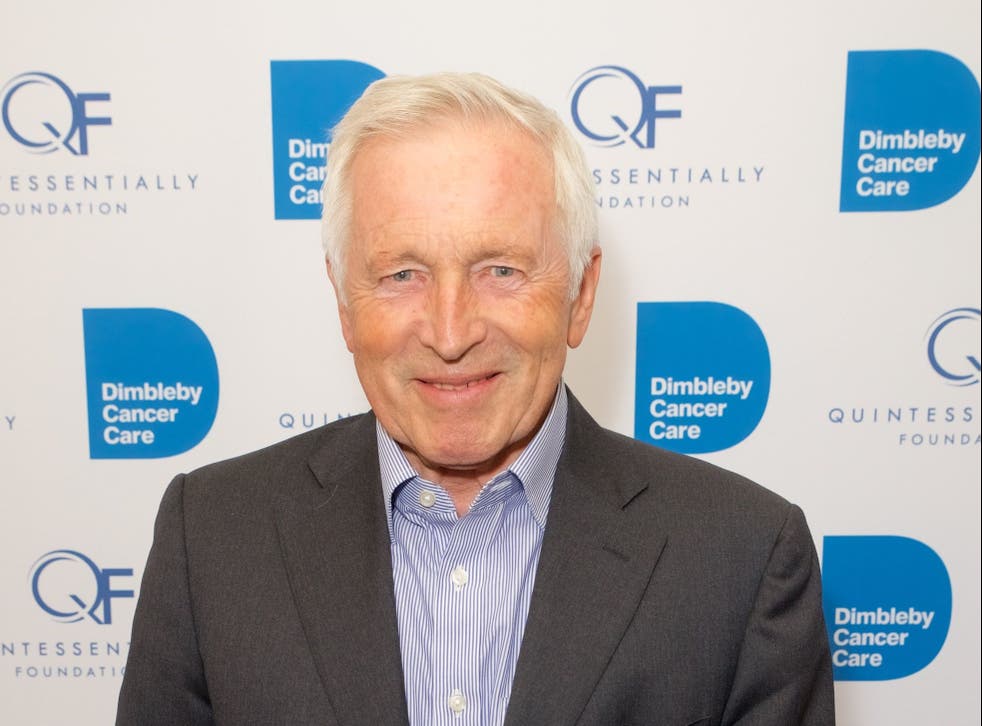 Jonathan Dimbleby 'horrified' by Harry and Meghan's Oprah interview
'I can imagine that it was a matter of extraordinary pain and anguish to Harry's father,' says broadcaster
Jonathan Dimbleby has spoken out about the Duke and Duchess of Sussex's bombshell interview with Oprah Winfrey that aired last month.
In the interview, Prince Harry and Meghan Markle made a series of claims about their time in the royal family, including that a senior member made a racist remark about the colour of their unborn child's skin, and that Meghan was denied help by a palace aide after expressing that she'd had suicidal thoughts.
Now, Mr Dimbleby, a friend of Prince Charles and the author of Prince of Wales: A Biography, has said he was "horrified" by the Sussex's interview.
"I thought it was awful, I was horrified by the interview," he said on "The Send" podcast.
"The whole idea of an interviewer saying, 'share with us your truth', I mean, your view. What's your truth as opposed to my truth?
"It's a lazy form of communication and it's very very misleading, because it sets it up as if it is the truth and a lot of people went along with that. I don't know what happened inside, no one does, no one can possibly know."
Mr Dimbleby went on to say how he thinks other members of the royal family felt about the interview.
"I can imagine it was a matter of extraordinary pain and anguish to Harry's father and his grandmother," he said.
"So you can tell I feel rather strongly that they claim, I'm talking really mostly about Meghan here, claim to revere the institution of the monarchy, claim to love the Queen.
"If you love the Queen and you revere the institution of the monarchy, why do that?"
Join our new commenting forum
Join thought-provoking conversations, follow other Independent readers and see their replies