Meghan Markle's close friend says couple have 'many emails and texts' to support claims made during Oprah interview
'The truth will come out'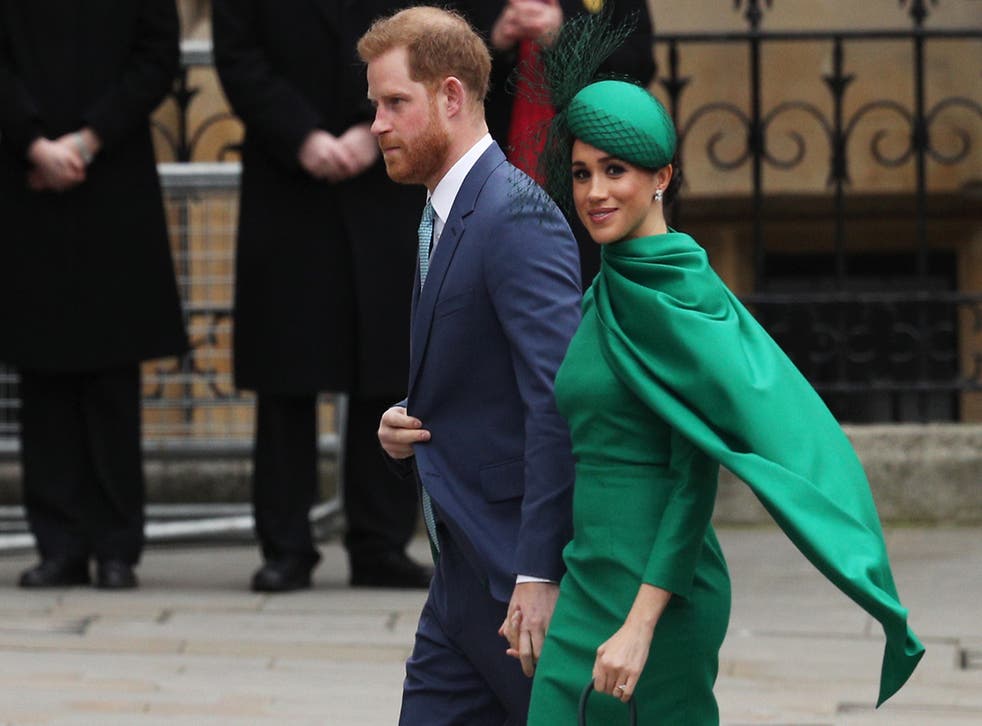 Meghan Markle's close friend Janina Gavankar has claimed that the Duke and Duchess of Sussex have "many emails and texts" to support the claims made during their explosive interview with Oprah Winfrey.
In the interview, aired in the UK on Monday night, Meghan said that comments were made within the palace about the colour of her son Archie's skin and that palace staff ignored her pleas for help when she was struggling with suicidal thoughts.
The 40-year-old actor, who has been friends with Meghan for 17 years, also dismissed allegations of bullying in relation to the Duchess, insisting that the reason a member of royal staff left was due to gross misconduct.
Speaking with Philip Schofield and Holly Willoughby on ITV's This Morning, she said: "I have known her for 17 years and I have seen the way she regards the people around her and the people she works with, and I can say she is not a bully.
"But I can also say that I am personally glad people are doing their due diligence because I also know why someone had to leave, and it was for gross misconduct."
She added: "The truth will come out, there are plenty of emails and texts about that."
Gavankar, who is best known for her roles in Ben Affleck movie The Way Back and Apple TV's The Morning Show, said that the couple would now be focusing on "humanitarian and environmental work".
On the statement published by the Royal Family in relation to Meghan's allegations, Gavanker commented: "After reading this short statement that came out from Buckingham Palace today, I felt two things.
"One side, I thought: I am so thankful that they are finally acknowledging the experience.
"But on the other side, I am well aware that the family and the staff were well aware of the extent of it, and though their recollections may vary, ours don't, because we lived through it with them."
And when asked by Schofield if Meghan was aware that she was appearing on the show, she replied: "Oh yes, absolutely, I talk to them all the time, we watched the special together, actually. We're all happy that we are in a new era, we get to tell the truth.
"Things are different now", she said. "But I will say I don't speak for them, I speak for myself."
Her comments follow a statement released by the Royal Family in relation to the Duke and Duchess of Sussex's interview.
It read: "The whole family is saddened to learn the full extent of how challenging the last few years have been for Harry and Meghan.
"The issues raised, particularly that of race, are concerning. Whilst some recollections may vary, they are taken very seriously and will be addressed by the family privately.
"Harry, Meghan and Archie will always be much loved family members."
Register for free to continue reading
Registration is a free and easy way to support our truly independent journalism
By registering, you will also enjoy limited access to Premium articles, exclusive newsletters, commenting, and virtual events with our leading journalists
Already have an account? sign in
Register for free to continue reading
Registration is a free and easy way to support our truly independent journalism
By registering, you will also enjoy limited access to Premium articles, exclusive newsletters, commenting, and virtual events with our leading journalists
Already have an account? sign in
Join our new commenting forum
Join thought-provoking conversations, follow other Independent readers and see their replies