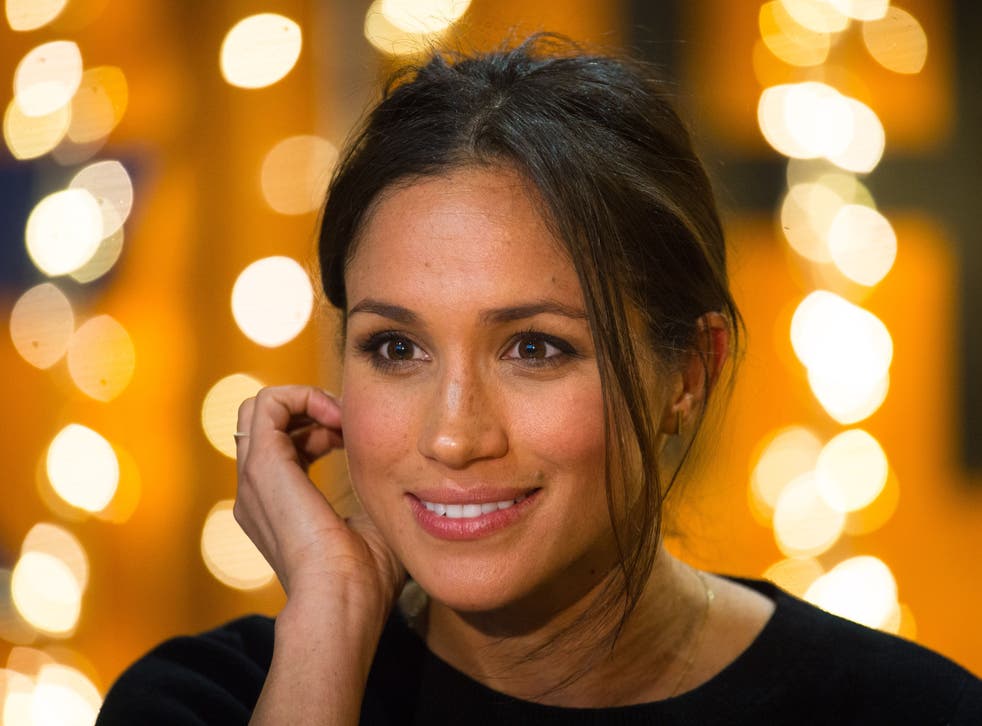 Why is Meghan Markle not attending Prince Philip's funeral?
She will remain in the United States while husband Prince Harry attends his grandfather's funeral
Leer en Español
On 9 April Buckingham Palace announced Prince Philip had died "peacefully" at the age of 99 at his home in Windsor Castle. His funeral is due to take place on Saturday 17 April at 3pm.
Such a high profile funeral would normally draw crowds from across the country, and the globe, but due to coronavirus restrictions, only 30 people are permitted to attend the service at St George's Chapel.
As well as all of the duke's children - Charles, Anne, Andrew and Edward - and his grandson, the duke of Cambridge, it is believed that Prince Harry will be one of a limited number of attendees at the funeral.
The Duke of Sussex is reported to have already travelled from his home in Santa Barbara, California, where he has been for the last 12 months since stepping back from the royal family, to the UK, in order to isolate before the funeral, as per government guidelines.
He is currently staying at Frogmore Cottage, the home of the Sussexes before they stepped back from royal life and moved stateside in 2020.
However, Prince Harry has not been accompanied by his wife Meghan Markle to the funeral. So why is Meghan not attending?
Why is Meghan not present at the funeral?
Meghan is currently pregnant with the couple's second child - their first son is Archie Harrison Mountbatten Windsor.
The couple announced they were expecting their second child on 14 February and in their explosive interview with Oprah Winfrey in March, they confirmed that their baby girl is expected to arrive "in the summertime".
Although did not give a more specific date for the arrival.
Over the weekend a Buckingham Palace spokesperson said Meghan had made "every effort" to try and travel to the funeral from the United States but had not received medical clearance from her doctors to do so.
At 39-years-old, Meghan's pregnancy is considered high risk and doctors typically advise against travelling during the late stages of pregnancy.
Meghan revealed that she had suffered a miscarriage in July 2020, writing in the New York Times: "I knew, as I clutched my firstborn child, that I was losing my second".
Under current Covid-19 protocols, Prince Harry will have to self-isolate at Frogmore cottage until the funeral and then it is understood the ceremony will follow safety protocols including distancing between households.
Has Meghan spoken about the duke's death?
The Sussexes have issued two public notices about the passing of the duke.
First, they updated their Archewell website, to have a single-line message. This was later replaced with a full statement, signed by Prince Harry.
Although it did include reference to Meghan, and their children, saying: "Meghan, Archie, and I (as well as your future great-granddaughter) will always hold a special place for you in our hearts."
Prince Philip's funeral will be the first time Prince Harry has seen his relatives face-to-face since appearing in the interview with Oprah.
Register for free to continue reading
Registration is a free and easy way to support our truly independent journalism
By registering, you will also enjoy limited access to Premium articles, exclusive newsletters, commenting, and virtual events with our leading journalists
Already have an account? sign in
Register for free to continue reading
Registration is a free and easy way to support our truly independent journalism
By registering, you will also enjoy limited access to Premium articles, exclusive newsletters, commenting, and virtual events with our leading journalists
Already have an account? sign in
Join our new commenting forum
Join thought-provoking conversations, follow other Independent readers and see their replies