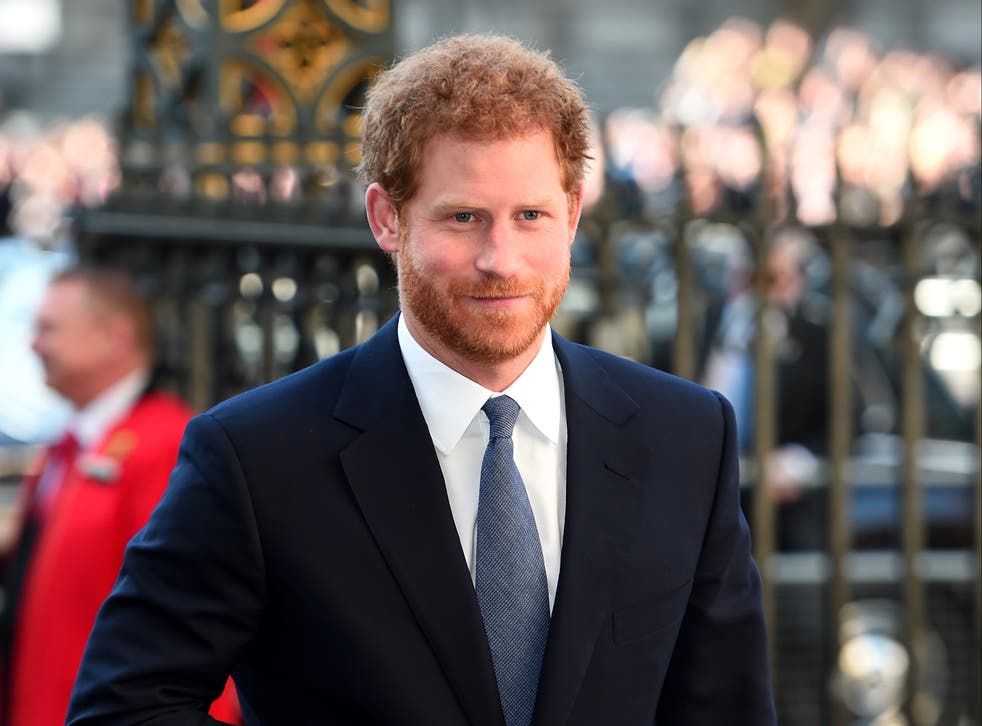 Who's who in Prince Harry's life?
Prince Harry is one of Queen Elizabeth II's eight grandchildren
Prince Harry and Meghan Markle's decision to step back from their roles as senior royals shocked people around the world, as the Duke of Sussex had previously held an integral position in the royal family.
A year later, the Duke, who remains sixth in line to the throne, and Duchess of Sussex have established an independent life for themselves in California.
While the duke and duchess have kept their titles, their decision has seen their patronages and Prince Harry's military titles stripped, with questions lingering over their future relationships with their fellow royals.
However, despite the path Prince Harry chooses, he will always remain a member of the royal family, a destiny that continues to play a large part in his life, as well as the lives of his wife, son and unborn child.
From the Queen and Princess Diana to Meghan Markle and Archie Harrison, these are the key figures in Prince Harry's life.
Read more: What led to Prince Harry and Meghan Markle stepping down
Queen Elizabeth II
Prince Harry is one of the Queen's eight grandchildren, with the royal growing up at Kensington Palace alongside his brother Prince William.
After Harry and Meghan announced their intention to step back from the royal family, the Queen said that the couple and their son Archie will "always be much loved members of my family".
At the time, the monarch also said she recognised the challenges that come as a result of "intense scrutiny".
Prince Philip
Prior to his move to the US, Prince Harry reportedly had a close relationship with his grandfather Prince Philip.
However, according to reports, the Queen's husband, the Duke of Edinburgh, was not pleased with his grandson's decision to step back from royal duties, with Ingrid Seward, author of Prince Philip Revealed, claiming in her biography of Prince Philip that the royal did not understand the choice.
According to Seward, Prince Philip also felt that his grandson's decision was similar to King Edward VIII's, who abdicated from the throne to marry Wallis Simpson. 
"For Philip, whose entire existence has been based on a devotion to doing his duty, it appeared that his grandson had abdicated his for the sake of his marriage to an American divorcee in much the same way as Edward VIII gave up his crown to marry Wallis Simpson in 1936," Seward wrote, according to Vanity Fair.
Most recently, royal critics have urged Prince Harry and Meghan to postpone an upcoming interview with Oprah Winfrey in light of Prince Philip's recent health issues, which have seen him hospitalised for treatment of an infection.
Princess Diana
One of Prince Harry's most notable connections is his relation to his late mother, the beloved Princess Diana.
The Princess of Wales, who married Prince Harry's father Prince Charles in July 1981, gave birth to her second son in 1984, two years after the birth of Harry's older brother Prince William.
Princess Diana died when Prince Harry was just 12 years old, with the royal later revealing the emotional toll walking behind his mother's coffin during her funeral procession had on him.
"My mother had just died, and I had to walk a long way behind her coffin, surrounded by thousands of people watching me while millions more did on television," he told Newsweek in 2017. "I don't think any child should be asked to do that, under any circumstances. I don't think it would happen today."
The 36-year-old has also compared the media scrutiny he and his wife faced to the attention his mother endured, with Prince Harry revealing in a trailer for his and Meghan's interview with Winfrey that his "biggest concern was history repeating itself".
A clip shared ahead of the interview also sees the duke sharing that he cannot imagine what his mother had gone through.
"I'm just really relieved and happy to be sitting here talking to you with my wife by my side," Harry said in the preview. "Because I can't begin to imagine what it must have been like for her, going through this process by herself all those years ago."
Prince Charles
Prince Harry and Prince William's father, Prince Charles, divorced their mother in 1996 after first separating in 1992.
Prince Charles went on to marry his longtime love Camilla Parker-Bowles in 2005.
Following the announcement that Meghan and Harry were expecting their second child, Buckingham Palace said that the Prince of Wales is "delighted".
Prince William
For years, rumours have circulated around the reportedly tense relationship that Prince Harry has with his older brother Prince William.
The alleged rift reportedly worsened following Prince Harry and Meghan's announcement they would be stepping away from their royal duties, with royal biographer Omid Scobie previously claiming in his book Finding Freedom that the brothers didn't speak for months.
Their relationship also suffered a blow with Prince Harry's response to the Queen's decision to strip him of some of his titles, with Prince William reportedly"really sad and genuinely shocked" by his brother's "insulting and disrespectful" towards the 94-year-old.
Kate Middleton, Prince George, Princess Charlotte and Prince Louis
The Duke of Sussex is the Duchess of Cambridge's brother-in-law and the uncle to the couple's three children.
Meghan Markle
Prince Harry and Meghan began their relationship after being introduced through a mutual friend. After dating for a little more than two years, the couple became engaged in November 2017.
The duke and duchess married in a royal wedding in 2018.
Of the early days of their relationship, Prince Harry recently told James Corden that by the second date, he had started to think they had something "special".
"The second date I was starting to think wow this is pretty special," he said. "The way that we hit it off with each other and were just so comfortable in each other's company."
Archie Harrison Mountbatten-Winsor
The couple, who are currently expecting their second child, welcomed their son Archie on 6 May 2019.
Prince Harry previously opened up about fatherhood, revealing that when he became a father "everything changed".
"The moment you become a father everything really does change because then you start to realise, well, what is the point in bringing a new person into this world when they get to your age and it's on fire?" Harry said during a video for the launch of WaterBear Network. "We can't steal their future. We really can't. That's not the job we're here for."
James Corden
Corden, whom Prince Harry recently opened up to about his decision to step back from the royal family, among other topics, has been a close friend of the duke for a number of years.
The Late Late Show host attended the couple's royal wedding in 2018, at the time revealing that he and the duke had been friends for about seven years.
"It was so lovely. I've known Prince Harry about seven years now and it was wonderful," he said of the couple's nuptials. "It was one of the most beautiful ceremonies I've ever been to. It was gorgeous, it was a whole affair, it was happy, it was joyous, it was uplifting." 
Charles van Straubenzee
Charles van Straubenzee is one of Prince Harry's closest friends, after the pair met at Ludgrove School.
In addition to being named one of Archie's godparents, van Straubenzee, who was an usher in Harry and Meghan's royal wedding, also gave a speech at their reception.
According to Scobie's biography, van Straubenzee shared a series of amusing anecdotes before telling the crowd that "Diana would be so proud and happy to see that Harry [has] found love with such an amazing woman".
Join our new commenting forum
Join thought-provoking conversations, follow other Independent readers and see their replies