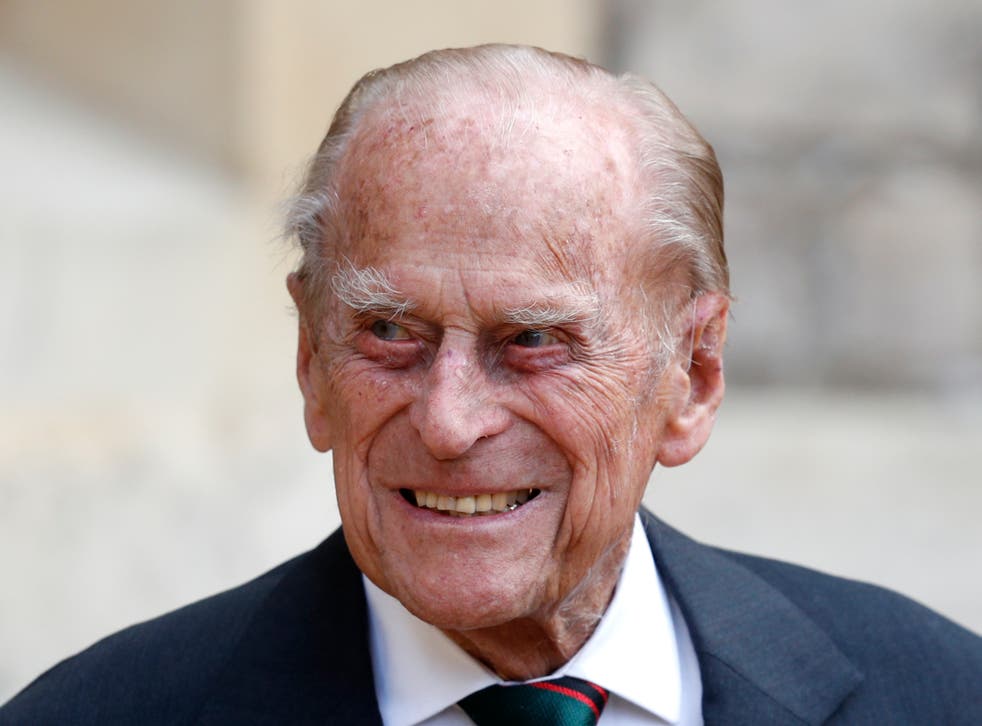 Prince Philip 'didn't want to live to 100', he previously told royal author
The duke reportedly told Gyles Brandreth that 'I certainly don't want to hang on'
Buckingham Palace announced that Prince Philip died at the age of 99 on 9 April at Windsor Castle, just two months away from his 100th birthday in June.
But now in a new book, Philip: the Final Portrait, written by author and actor Gyles Brandreth but not yet published, he reveals that the Duke of Edinburgh did not wish to see in his centenary.
During research for the book, which is to be published later this month, Brandreth visited the duke at Buckingham Palace and shared a drink with him.
According toThe Times, during one of their discussions, the date of which is unknown, the duke revealed he was not afraid of death and had no desire to "hang on".
In one undated instance, he told Brandreth: "Death is a part of life. You've got to face it. You've got to accept it with a good grace.
"When you get to my age, there's a lot of it about."
The Duke of Edinburgh said he was "quite ready to die," adding, "it's what happens sooner or later."
The royal referenced his mother-in-law, Queen Elizabeth, saying he didn't want to live as long as she did - she died at the age of 101 in 2002, having been born in 1900.
He reportedly told Brandreth: "I certainly don't want to hang on until I am 100, like Queen Elizabeth [the Queen Mother]. I can't imagine anything worse."
In his conversation with Brandreth, the pair touched on whether the duke considered his life to have been one filled with fun.
The duke said: "Fun? I don't think I think much about fun. Do you think much about fun?"
When Brandreth told him "Yes, now and again", Prince Philip continued: "Really? I suppose the polo was fun. Playing cricket was fun, in the old days. The carriage driving is fun - when you don't fall off the box seat. Then it's just bloody painful."
Asked if his life had been good and worthwhile, the duke mused and hinted at his acts of service, which include founding the Duke of Edinburgh Award scheme which has made an impact worldwide.
He replied: "I don't know about that. I've kept myself busy. I've tried to make myself useful. I hope I've helped keep the show on the road. That's about it, really."
The duke's life will be commemorated with a small funeral for 30 people on Saturday 17 April at St George's chapel in Windsor.
Join our new commenting forum
Join thought-provoking conversations, follow other Independent readers and see their replies