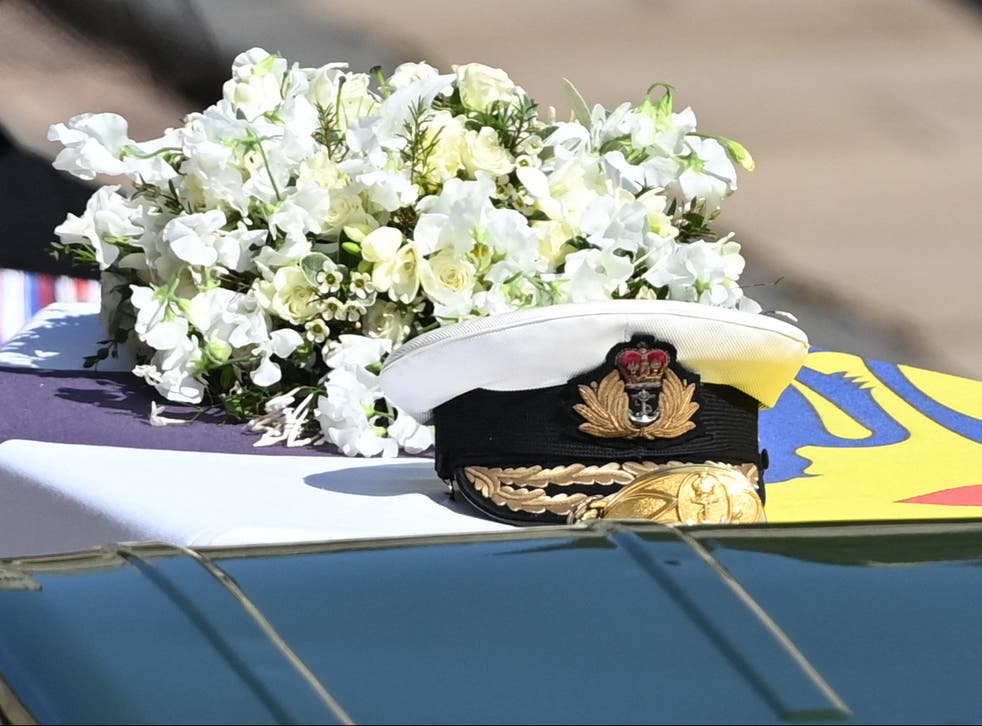 Queen left handwritten note on Prince Philip's coffin
Monarch signed letter with duke's pet name for her
Leer en Español
The Queen left a handwritten note on the coffin of Prince Philip as he was buried yesterday at a funeral service in Windsor.
The Duke of Edinburgh died peacefully at home on 9 April in Windsor Castle at the age of 99.
He was married to the Queen for 73 years and had been by her side in duty since she first took to the throne in 1952. The pair first met as children and married in 1947.
At his funeral, a wreath was laid on the duke's coffin, which included a handwritten note by the Queen in which she signed off using Prince Philip's pet name for her – "Lilibet".
It is also the nickname the Queen's father, George VI, originally gave to her as a child, as she had trouble pronouncing her own name.
The coffin was draped in Prince Philip's personal standard flag, and laid on top was his Admiral of the Fleet naval cap and sword.
The Queen's wreath featured white flowers chosen by the monarch including freesia, lilies, sweet peas and roses. The handwritten card alongside it read: "In loving memory."
Due to coronavirus restrictions, the original plans for the funeral, known as Operation Forth Bridge, had to be largely scaled back.
Just 30 mourners were able to attend the service inside the chapel and separate households were obliged to sit socially distanced.
Despite her four children all being present, the Queen was forced to sit alone in the chapel as her husband was buried in the Royal Vault at St George's Chapel.
The monarch reportedly carried a special memento of her life with the Duke of Edinburgh – a small photograph of the couple as newlyweds in Malta – into the church inside her handbag.
Join our new commenting forum
Join thought-provoking conversations, follow other Independent readers and see their replies