Where will Prince Philip be buried?
Duke of Edinburgh's funeral to take place on Saturday at Windsor Castle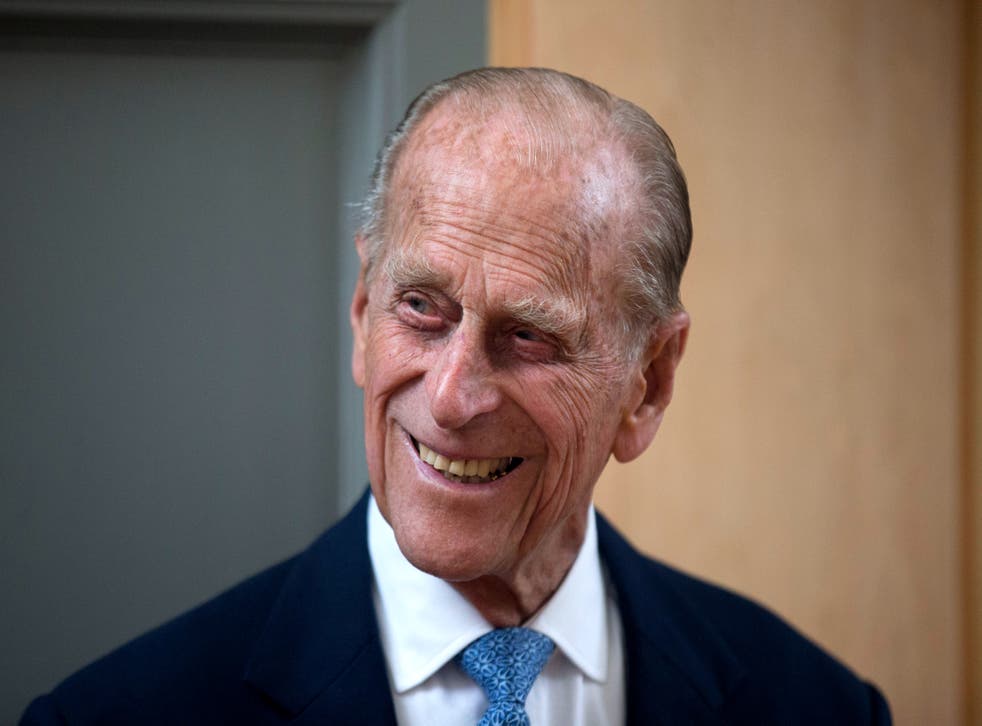 On Friday 9 April, Buckingham Palace made the announcement that the Duke of Edinburgh had died "peacefully" at Windsor Castle.
The 99-year was married to the Queen for 73 years and will have a ceremonial royal funeral that will be held on Saturday 17 April at St George's Chapel on the grounds of Windsor Castle.
Senior members of the royal family are expected to attend, including the Duke and Duchess of Cambridge and the Duke of Sussex.
It will be the first time Prince Harry has seen his family since his bombshell interview with Oprah Winfrey in which he and Meghan Markle made a series of shocking revelations about their time in the royal family, including their claim that someone had made a racist remark about the colour of their unborn child's skin.
Ahead of Saturday, here's everything you need to know about where Prince Philip will be buried.
Where will Prince Philip's body prior to the funeral?
As it is not a state funeral, Prince Philip will not lie-in-state. Instead, ahead of the funeral, he will lie in rest at Windsor Castle. This is in line with the Duke of Edinburgh's wishes.
Heads of state are always entitled to a state funeral, but the Queen is also permitted to grant a state funeral to someone with her approval and a parliamentary vote.
Some of the most recent state funerals include those of Sir Winston Churchill in 1965 and former prime minister William Gladstone in 1898.
Princess Diana and the Queen Mother both had royal ceremonial funerals.
Due to coronavirus restrictions, Prince Philip's funeral will be attended by 30 people. His body will be taken from Windsor Castle to St George's Chapel in a ceremonial procession.
Members of the Royal Family will walk behind the processions as his body is transported in a modified Land Rover hearse the duke helped design in 2005.
Where will it be moved to after the funeral?
After the funeral service, Prince Philip's body will be interred in the Royal Vault at St George's Chapel, for a temporary period.
In a private ceremony with the Queen and her close family, the duke's coffin will be placed on a marble slab and lowered by an electric motor into the Royal Vault below the chapel.
The Royal Vault was created in 1804 and 1810 for George III who died in 1820 and is buried there along with his wife Queen Charlotte and their daughter Princess Amelia. He is one of three kings buried there.
When Princess Margaret died in 2002, she was cremated and her ashes were initially placed in the Royal Vault.
Will his body remain there forever?
While Prince Philip will initially be buried in the Royal Vault, when the Queen dies, his remains will then be moved to the gothic church's King George VI memorial chapel, where he will be finally laid to rest next to his wife.
The small memorial chapel is the resting place of the Queen's father George VI, the Queen Mother and the Queen's sister Princess Margaret.
George VI was initially buried in the Royal Vault after his death in 1952 but was moved to his namesake chapel when it was built 17 years later.
The remains of Princess Margaret were moved to the George VI memorial chapel shortly after her death to join those of her mother. The Queen Mother died a matter of weeks after Princess Margaret.
Register for free to continue reading
Registration is a free and easy way to support our truly independent journalism
By registering, you will also enjoy limited access to Premium articles, exclusive newsletters, commenting, and virtual events with our leading journalists
Already have an account? sign in
Register for free to continue reading
Registration is a free and easy way to support our truly independent journalism
By registering, you will also enjoy limited access to Premium articles, exclusive newsletters, commenting, and virtual events with our leading journalists
Already have an account? sign in
Join our new commenting forum
Join thought-provoking conversations, follow other Independent readers and see their replies