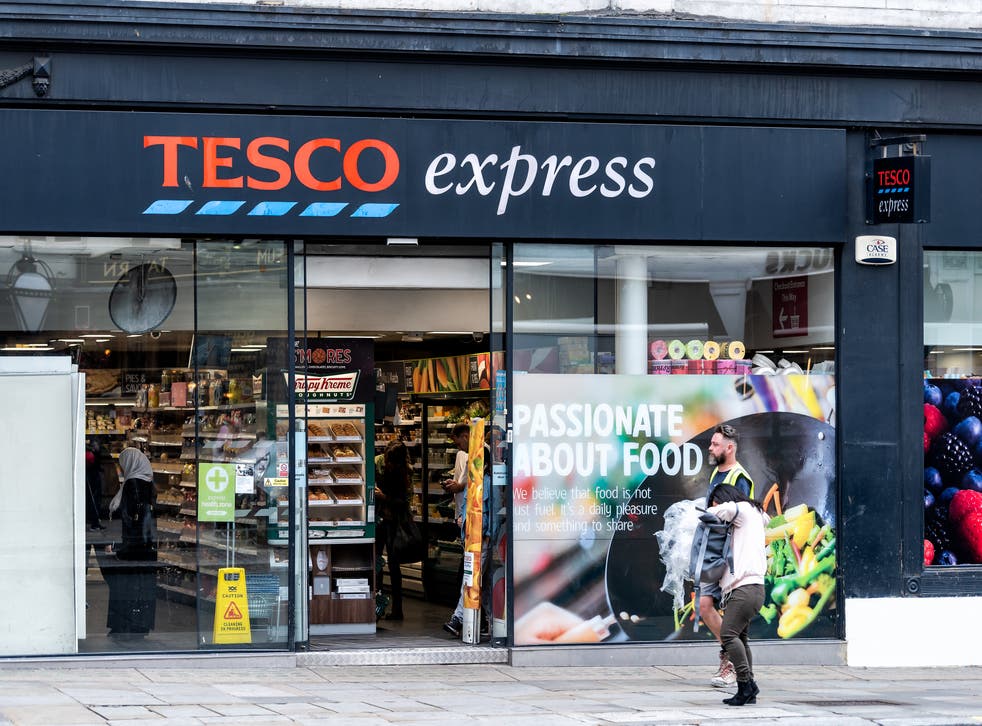 Supermarket face mask rules: The policies at Tesco, Sainsbury's, Asda, Morrisons and others
Matt Hancock has urged supermarkets to get stricter with those breaking the rules
The government has required everyone to wear a face mask in shops in England since 24 July 2020, unless the person is medically exempt.
Until recently, this rule has been encouraged but not strictly enforced by the major brands, with shoppers still permitted to enter the store without a mask and without needing to prove they are medically exempt.
Speaking last year when the rule was announced, Helen Dickinson, CEO of the British Retail Consortium, said: "While retailers will play their part in communicating the new rules on face coverings, they must not be the ones enforcing these rules.
"With hundreds of incidents of violence and abuse directed at retail staff every day, we welcome the announcement that enforcement will be left to the authorities, rather than potentially putting hardworking retail colleagues in harm's way."
However on 11 January - as coronavirus cases continue to rise and England is in a third lockdown - the government said it was getting tougher on face mask enforcement in supermarkets after infections and deaths across the country reached "crisis point."
In Monday's Downing Street briefing, the health secretary, Matt Hancock urged supermarkets to ban shoppers who refuse to wear face coverings. "That's the right approach, and I want to see all parts of society playing their part in this," he said.
On Tuesday, the big four supermarkets confirmed they would all be adopting a policy of refusing entry to non-mask wearers. 
So what are the rules now across all supermarkets?
When do I have to wear a mask?
In England you are required by law to wear a face mask in shops and supermarkets (places which offer goods or services for retail sale or hire), as well as shopping centres and indoor markets.
According to the government, a face covering is "something which safely covers the nose and mouth. You can buy reusable or single-use face coverings.
"You may also use a scarf, bandana, religious garment or hand-made cloth covering but these must securely fit round the side of the face."
What are the individual policies at each supermarket?
Morrisons
Morrisons became the first supermarket to enforce stricter rules on mask wearing, announcing that shoppers who refuse to wear a mask without a medical exemption will be told to leave stores.
Chief executive David Potts pleaded with customers to "be kind", telling people: "Those who are offered a face covering and decline to wear one won't be allowed to shop at Morrisons unless they are medically exempt."
Sainsbury's
Sainsbury's said it would be posting trained security guards at shop entrances, rather than shop staff, to challenge any customers not wearing a mask or shopping in groups.
In an email to customers, chief executive Simon Roberts added: "When shopping in our stores, you must wear a mask or visor unless you have a medical exemption.
"Security guards will support our colleagues at the front of store and will challenge customers who are not wearing masks or who are shopping in groups," adding that these steps will "go a long way to keep everyone safe".
Tesco
Tesco said it would no longer "let anyone into our stores who is not wearing a face covering, unless they are exempt in line with government guidance".
It added: "To support our colleagues, we will have additional security in stores to help manage this."
Asda
An Asda spokesperson said: "If a customer has forgotten their face covering, we will continue to offer them one free of charge but, should a customer refuse to wear a covering without a valid medical reason and be in any way challenging to our colleagues about doing so, our security colleagues will refuse their entry."
Waitrose
Waitrose has confirmed all customers must wear a face covering in store from this week. It said "this new approach will be rolled out across stores over the next few days".
"Marshals will be positioned at the entrance of all supermarkets. They will have disposable masks available for customers who do not have their own and will deny admission to anyone refusing to comply."
Aldi
Aldi confirmed to The Independent that face masks are now mandatory in stores and they will provide masks, free of charge, to those who forget. Anyone without a medical exemption who refuses to comply will not be permitted store entry.
Giles Hurley, chief executive officer, said: "The safety of our colleagues and customers is our number one priority."
Can I be arrested or fined for not wearing a face covering?
The Prime Minister recently doubled the fine for first offenders failing to wear a mask - without medical exemption - to £200.
Repeat offenders can face a fine of up to £3,200 and if retail staff working in stores don't follow the rules, employers will face fines of up to £10,000.
Who is exempt from wearing a face covering?
The government says anyone with an age, health or disability reason for not wearing a face covering can carry an exemption card, but they do not need to show the card and it is not required by law.
Customers and staff who can be exempt from face mask rules include:
Children under the age of 11
People who cannot put on, wear or remove a face covering because of a physical or mental illness or impairment, or disability
Where putting on, wearing or removing a face covering will cause you severe distress
If you are speaking to or providing assistance to someone who relies on lip reading, clear sound or facial expressions to communicate
Join our new commenting forum
Join thought-provoking conversations, follow other Independent readers and see their replies