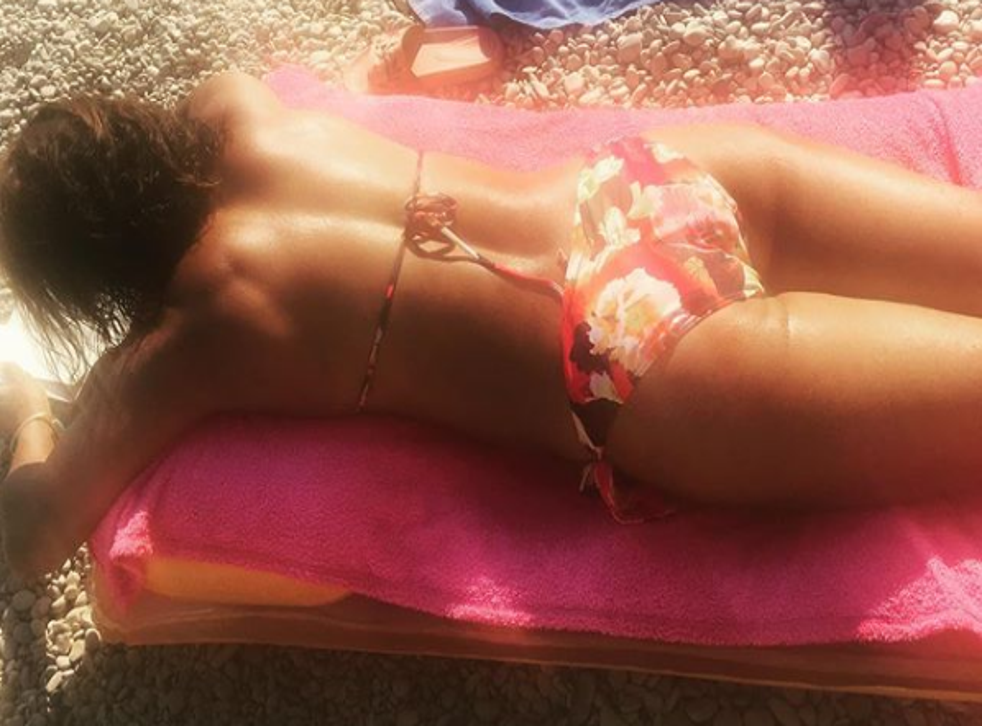 Loose Women's Saira Khan receives death threat after posting Instagram bikini photo
The post has sparked a heated debate
Loose Women panellist Saira Khan has revealed how she received a death threat after criticising a Muslim preacher on Instagram.
Accompanying a picture of her in a bikini, Khan wrote: "I woke up to news that A Muslim Preacher is saying that 'plucking eyebrows' for Muslim women is a sin - here's my response - kiss my 🍑 you backward prehistoric dinosaur!"
The post sparked a debate in the comments, provoking supportive messages, criticism and even a death threat.
The comment has now been deleted from Instagram but Khan, 47, took a screenshot and tweeted it.
"Keep your f****** mouth shut! Your not a Muslim nor do you represent anything to do with Islam!!! Your white masters have given you what you desire as a sell out reporter!!! If you value your life keep the f*** out of Islam [sic]," the person wrote.
Khan also flagged the comment to the Metropolitan police.
A spokesman from the Metropolitan Police said: "The Met's digital contact team @MetCC have DM'd a 47 year old woman with a view to formally reporting an allegation of malicious communications. Enquiries continue."
Her Instagram post was in response to a YouTube video of Australian preacher Umm Jamaal ud-Din criticising women who pluck their eyebrows - she claims doing so is "sinful."
And many people commented on Khan's Instagram post claiming the same:
"It's not about being backwards. Plucking eyebrows is a sin. Anything to attract yourself to the outside world is a sin but most muslims pick and choose what they want to show and what the want to hide," one person wrote.
But others praised Khan for speaking out:
"Way to go Saira don't let them get to you!" one wrote.
"Best response ever! I wish more muslim women would respond to misogyny openly!" added another.
Anyone in the public eye will know that online trolling and death threats are not entirely unusual, and this is not the first time Khan has spoken out about the subject.
In May this year, she was criticised for taking part in a photoshoot alongside other Loose Women stars in their swimming costumes.
A man wrote a post saying he was "disgraced" and that she shouldn't "show her body to everyone."
But Khan responded by telling the man to "go and do one", calling him a "narrow minded, misogynistic, brainwashed, backward idiot."
Join our new commenting forum
Join thought-provoking conversations, follow other Independent readers and see their replies