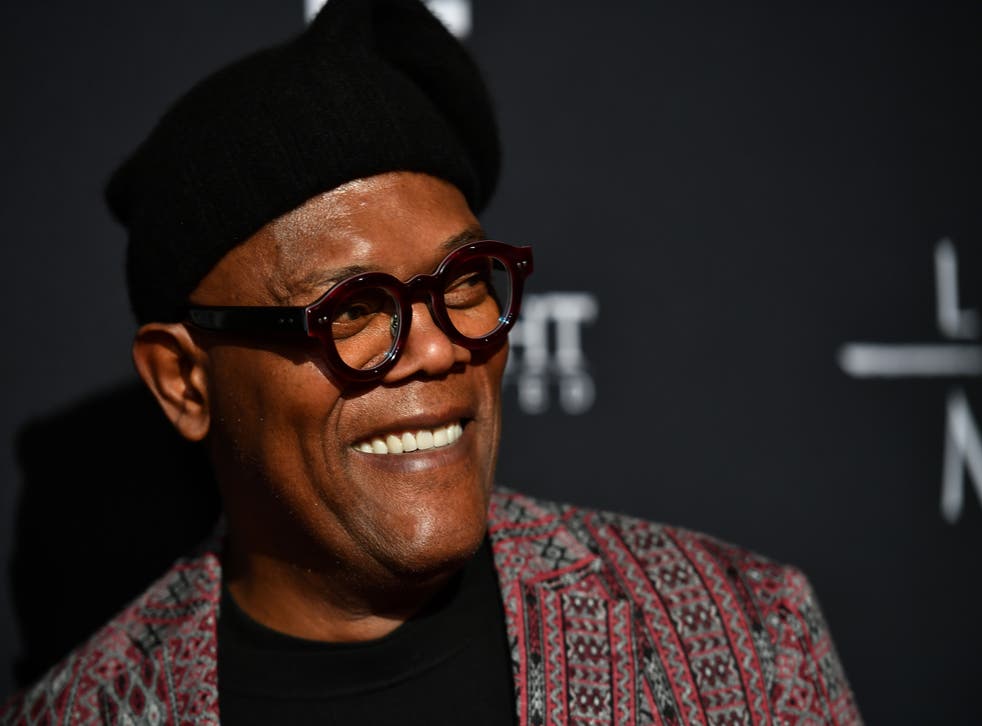 Samuel L. Jackson teaches fans to swear in 15 languages
'Let's do some cussing!', he declared
Joanna Whitehead
Friday 18 September 2020 17:22 Comments
Leer en Español
Samuel L. Jackson has made good on a promise to teach his fans to swear in 15 languages.
The Hollywood actor pledged on Tuesday to treat his fans to some colourful wordplay providing 2,500 of his followers registered to vote in the forthcoming US election.
The Pulp Fiction star partnered with the US non-profit organisation HeadCount which organises voter registration drives.
Writing on Twitter, the Jackie Brown star directed his 8.5 million followers to visit the organisation's website, register and share that they were entitled to vote by using the hashtag #GoodtoVote.
In return, he said, if 2,500 people registered, "I will teach you to swear in 15 languages".
True to his word, Jackson treated his followers to nearly two minutes of the legendary actor cursing his way through a range of languages including Icelandic, Thai and Basque.
In a video shared online, Jackson tells fans: "You showed up…for our voter action goal. Now, [it's] time for me to hold up my end of that bargain. Let's do some cussing!"
Jackson then proceeds to work through a series of large flashcards with swear words and the related language underneath.
While the English translations are not provided, many of the phrases are directives to "f*** yourself" or "f*** your mother".
The 71-year-old rounds up the footage by encouraging viewers to "pass this on, make sure you get other people to register to vote and make sure you go out and vote too."
The 2020 US election is set to take place on 3 November, with sitting President Donald Trump up against Democrat Joe Biden.
In June, the Snakes on a Plane star criticised Trump for hiding out in a White House bunker following protests at the death of George Floyd.
The president was taken to a secret hideout as an emergency precaution amidst growing public anger.
Writing on Twitter, Jackson said: "No way that Muthaf***ah was hiding out in the basement!! He said he was watching the Secret Service Ninjas kick protester a**!"
Register for free to continue reading
Registration is a free and easy way to support our truly independent journalism
By registering, you will also enjoy limited access to Premium articles, exclusive newsletters, commenting, and virtual events with our leading journalists
Already have an account? sign in
Join our new commenting forum
Join thought-provoking conversations, follow other Independent readers and see their replies