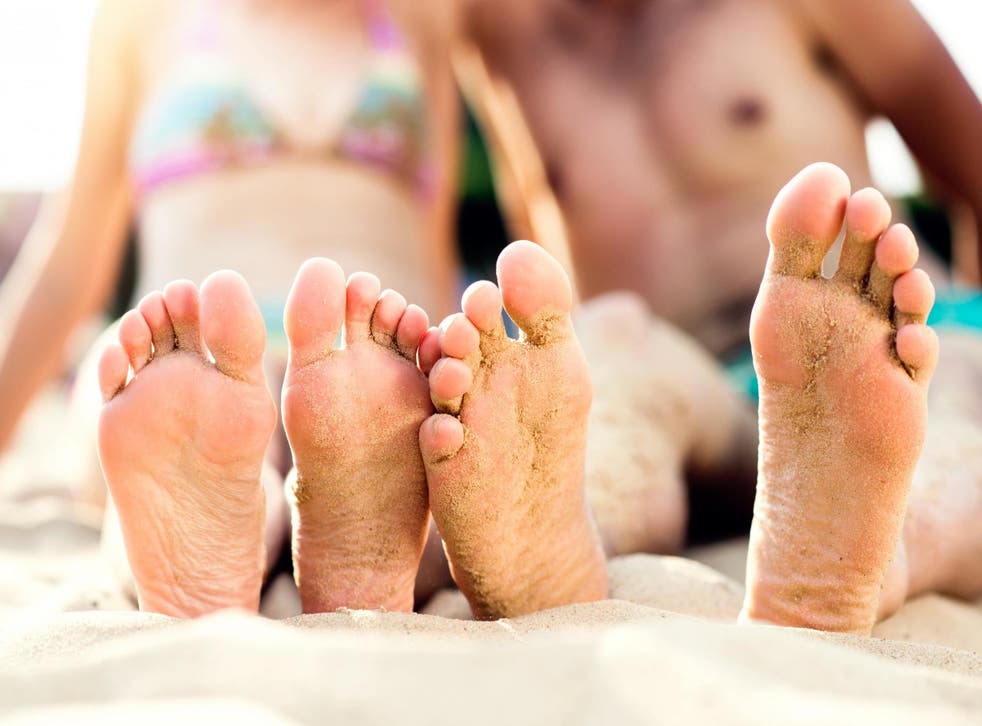 How to get rid of sandy skin at the beach - secret revealed
The ultimate holiday hack for a sand-free summer
Ever returned home after a day at the seaside with sand in places you didn't even know sand could reach? Beach, please.
Rather than giving your skin an unwillingly aggressive exfoliation, a recent Mumsnet post has revealed that the secret weapon to sand-removal is in fact talcum powder.
As finely demonstrated by a father on YouTube in the below clip, it's the perfect holiday hack after a family day at the beach.
All you need to do is add a sprinkling of talc to the sand-infested area and the powder will soak up all of the moisture and dry the sand, allowing you to shake it off with just a few taps. Child's play? Certainly. Magic? Perhaps.
When it comes to seaside hacks, the canny users over at Mumsnet have endless tricks up their nifty sleeves.
One suggested hiding valuables in your child's nappy, preferably a clean one, as it's not exactly the first place theives would look.
Another suggestion was to bring hammam towels instead of usual, heavy-duty ones. This lighter alternative will take up far less space in the car and will dry much faster.
Also, remember to bring plenty of ziplock bags too - the organisational opportunities are endless. Snack bags, rubbish bags, a safe place to store leaky bottles...the world is your plastic-enclosed oyster.
Register for free to continue reading
Registration is a free and easy way to support our truly independent journalism
By registering, you will also enjoy limited access to Premium articles, exclusive newsletters, commenting, and virtual events with our leading journalists
Already have an account? sign in
Register for free to continue reading
Registration is a free and easy way to support our truly independent journalism
By registering, you will also enjoy limited access to Premium articles, exclusive newsletters, commenting, and virtual events with our leading journalists
Already have an account? sign in
Join our new commenting forum
Join thought-provoking conversations, follow other Independent readers and see their replies