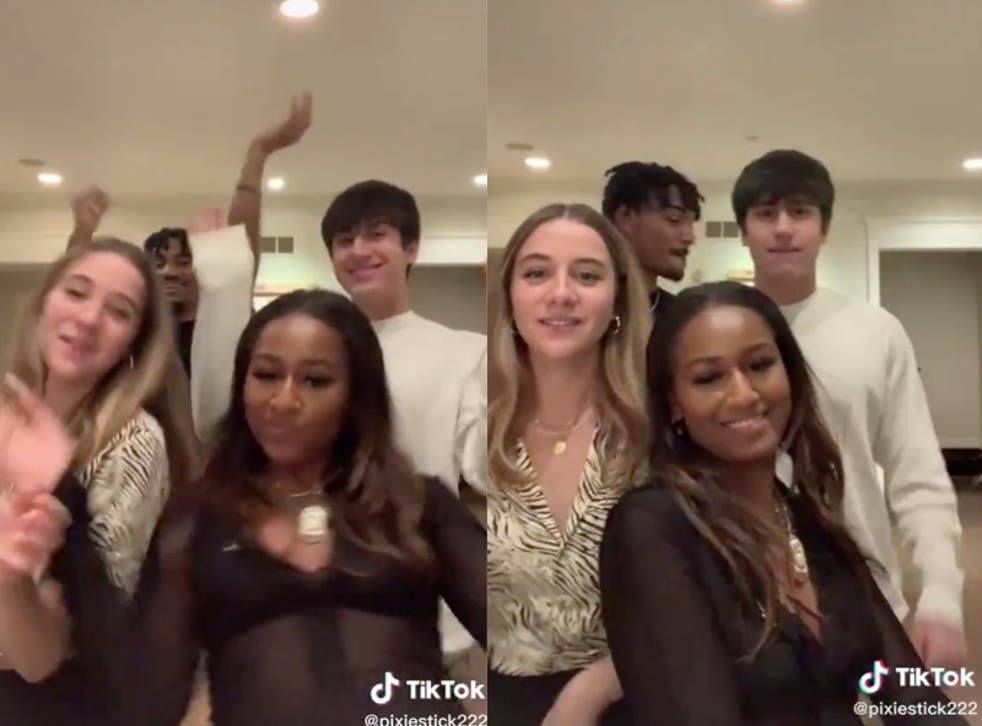 Sasha Obama TikTok dance video goes viral: 'Living her best life'
'Sasha Obama is the vibe that 2020 needs'
Sasha Obama has again gone viral after making an appearance on TikTok, this time in a clip showing her dancing with her friends.
In the short video, which has since been deleted from TikTok but reposted on Twitter, former president Barack Obama's daughter does a popular choreographed dance along with six friends to Pop Hunna's Adderall (Corvette Corvette).
Shortly after TikTok users recognised the 19-year-old, who is currently a sophomore at the University of Michigan, her name began trending on Twitter, with one video of the clip viewed more than 1.7m times as of Wednesday.
The rare sighting of Sasha also prompted numerous people to share their joy over seeing the teen having fun.
"So happy that Sasha Obama is living her best life & doing teenage sh*t. Straight excellence," one person tweeted.
Another said: "Sasha Obama out here being a teenager. LOVE IT."
Others expressed their desire for videos featuring Sasha to become more common on TikTok, so that the teenager's friends wouldn't have to delete the clips every time they went viral.
"Why don't we normalise Sasha Obama being on TikTok so her friends don't have to delete every time it goes viral please I would love to see her be a normal girl like the rest of us," someone else suggested.
Sasha, the youngest daughter of the former president and former first lady Michelle Obama, first went viral on TikTok in October when a friend uploaded a clip of the 19-year-old lip-synching to Moneybagg Yo's Said Sum remix featuring the City Girls rappers JT and Yung Miami.
As with her latest TikTok, the reaction to the video was overwhelmingly positive, with rapper JT sharing her appreciation for the clip by retweeting it with a heart-eyes emoji.
Join our new commenting forum
Join thought-provoking conversations, follow other Independent readers and see their replies