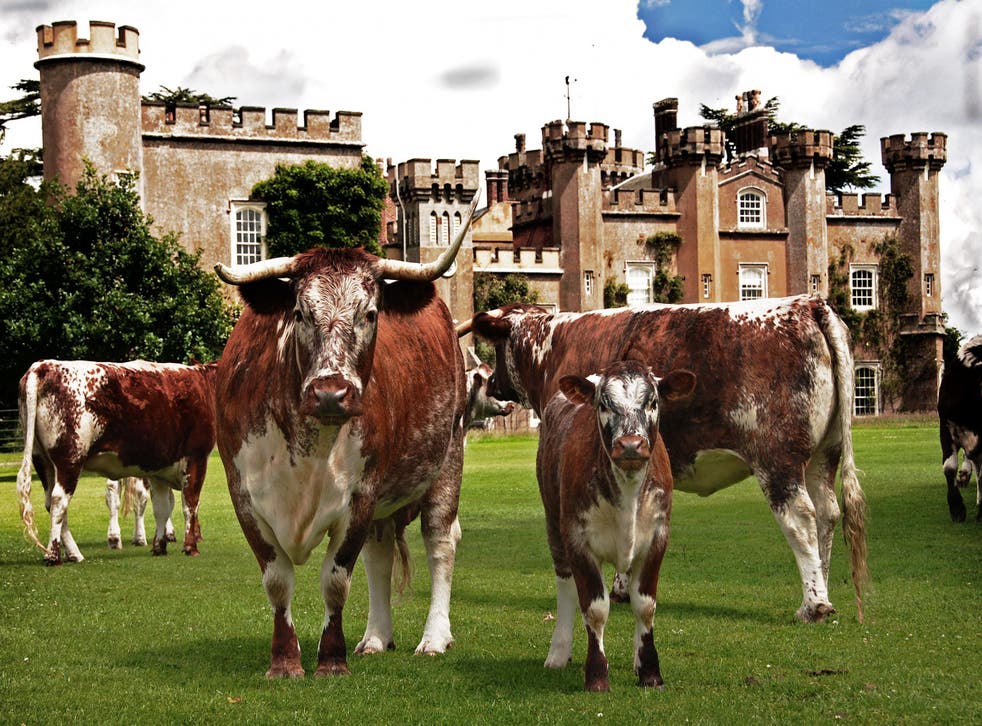 Rewilding: how it's helping the UK's endangered species flourish
Discover why handing back land to free-roaming animals is allowing some creatures to find a place to call home once more
Has there ever been a time when you have looked out across London'​s skyscrapers and gridlocked roads, its concrete pavements and constant bustle of people, and imagined what it might have looked like before? Before the infrastructure, before man — a time when "London" was merely "land surrounding a river", untamed and unkempt. What insects, what birds, what mammals might have thrived there?
For an idea, look to West Sussex. Just 50 miles south of the capital lies the 3,500-acre Knepp estate (kneppsafaris.co.uk). Once a site of intensive farming, today it is the location of one of the UK's foremost rewilding projects: an expanse of land that has been "given back" to nature — with astonishing results.
The brainchild of Sir Charles Burrell, whose family has owned the estate for more than 200 years, and his wife Isabella Tree, the couple, pictured above, made the unprecedented decision to scrap their unprofitable farming business and give up control of their land to nature, embracing the ideas put forward by Dutch ecologist Dr Frans Vera in his book Grazing Ecology And Forest History.
At the heart of the Knepp​ project lies Vera's theory of "grazing ecology": the belief that grazing animals are fundamental to the creation and sustainment of complex, rich habitats. Through trampling or puddling, rootling or debarking of trees — even through seed dispersion, via dunging — the presence of grazing animals is believed to shape landscapes in such a way as to make them inhabitable for a wide range of other fauna, and flora, too.
So, old English longhorn cattle, Exmoor ponies, Tamworth pigs and deer were introduced onto the Knepp​ estate; grazing animals to act as proxies for those wild cattle, ponies, boar and deer that would have roamed in ancient times.
In tandem with the restoration of natural water courses, and the abandonment of all land maintenance, the fields and hedgerows began to flourish and some special animals arrived.
That all started in 2001. Today, Knepp is a biodiverse haven, which all manner of species call home — the endangered nightingale and turtle dove, the peregrine falcon, red kite and house sparrow. Most impressive of all, is the estate's population of purple emperor butterflies — the country's largest.
What the Knepp project represents is an unconventional — yet successful — approach to conservation.
Protecting the kiwi
In New Zealand, charity Kiwis for kiwi, in association with Old Mout​ Cider, has created predator-free islands on which to nurture and protect the endangered kiwi. Like Knepp, it is an environment mimicking that which existed before the arrival of man; a time when New Zealand was inhabited almost exclusively by birds, and had no mammal predators at all. In the case of this project — and the one at Knepp — it's about going back to nature to move forward.
Join Old Mout Cider in the fight to help save the kiwi by signing up to the campaign
Register for free to continue reading
Registration is a free and easy way to support our truly independent journalism
By registering, you will also enjoy limited access to Premium articles, exclusive newsletters, commenting, and virtual events with our leading journalists
Already have an account? sign in