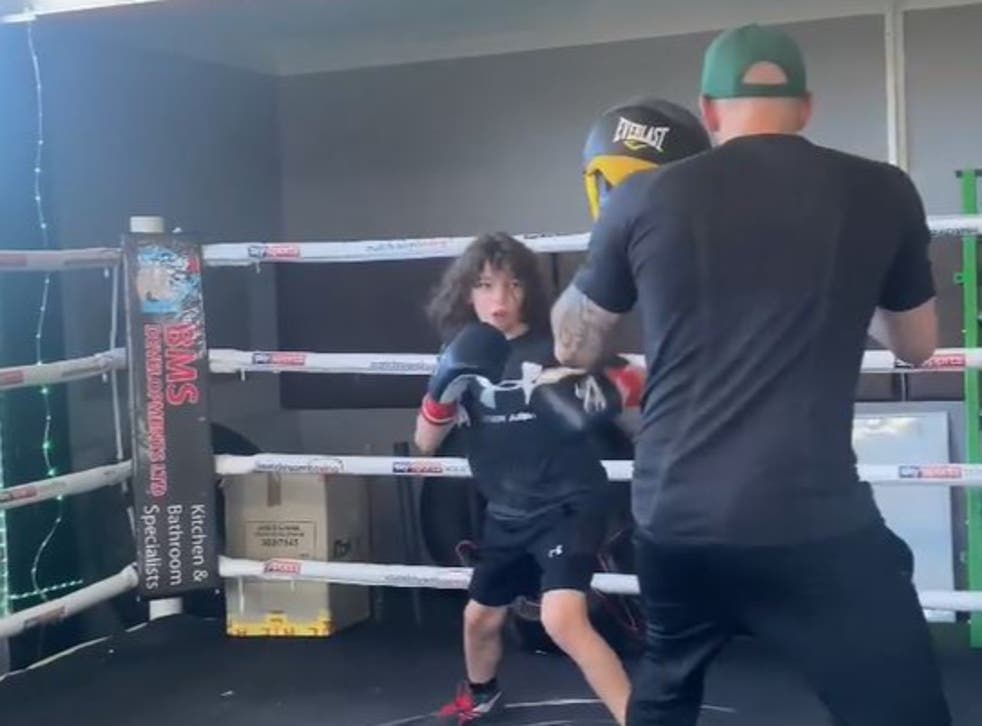 Young kickboxing champion receives scoliosis diagnosis from a stranger via Instagram DM
Ruben Dougherty is a six-time world champion in jiu-jitsu and kickboxing
A 10-year-old kickboxing and jiu-jitsu champion received an unexpected message from a stranger on Instagram that led to him being diagnosed with scoliosis.
Ruben Dougherty, 10, is a six-time world champion in the two sports and regularly shares photos and videos from his various competitions on an Instagram page run by his mother, Laura Dickinson.
However, Dickinson received a direct message from an unknown woman who had seen Dougherty's videos and explained that it looked like he might have scoliosis.
Dickinson decided to take her son to the osteopath just in case and he was later diagnosed with scoliosis, which is a condition where the spine twists and curves to the side.
It can affect people of any age, from babies to adults, but most often starts in children aged 10 to 15.
The NHS states that scoliosis can improve with treatment, but it is not usually a sign of anything serious and treatment is not always needed if it's mild.
"I was just thinking, you know, you always think worst case scenarios, like he's not going to be able to walk, he's going to have an operation, he's never going to be able to fight again. All that hard work and he's going to have to stop fighting," Dickinson told the Liverpool Echo.
"I was really upset, crying to family members. It's the unknowing. It's something that's got to be monitored. It's not like we know and we know what we've got to deal with. It's like a waiting game now."
For now, Dougherty has been told he may continue with kickboxing. Jiu-jitsu, however, is currently on pause while he waits for test results.
As for how he has taken the news, Dickinson said: "He was upset at first, but he was just happy he could continue something. I think if they said 'stop everything', he'd pull his hair out.
"He trains everyday. He loves it. He's always active."
Join our new commenting forum
Join thought-provoking conversations, follow other Independent readers and see their replies