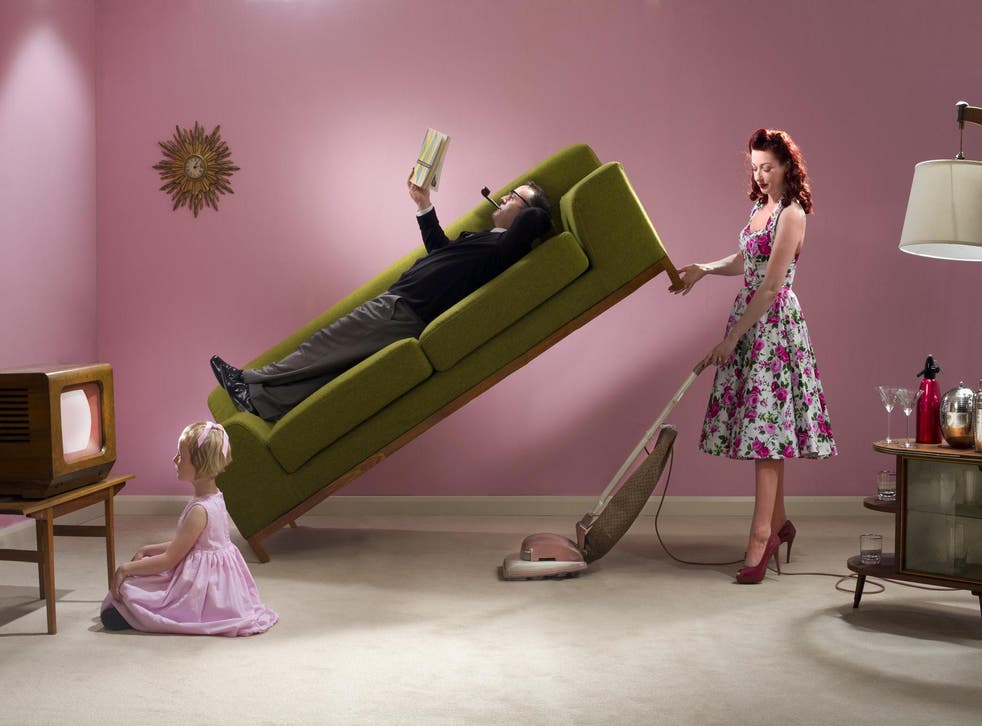 Ban on ads promoting harmful gender stereotypes comes into force
New rules prevent advertisers from depicting scenes of a sexist nature
Advertising that endorses harmful gender stereotypes has officially been banned by watchdogs.
New rules set out by the Advertising Standards Authority (ASA), which come into effect on Friday, means companies will no longer be able to depict scenes the promote gender stereotypes, such as women doing household chores while their male partners relax with their feet up.
Other scenarios that would come under fire according to the new guidelines include school girls being shown to be less academic than boys, women struggling to park a car and men having difficulty changing an infant's nappy.
Advertisements aimed at new mothers could also be troublesome if they suggest that looking attractive or maintaining a pristine home are priorities over their emotional wellbeing.
The guidance, as outlined on the ASA website, does not prevent advertisers from featuring only one gender, nor does it stop them from showing "glamorous, attractive, successful, aspirational or healthy people or lifestyles".
Smoking ads throughout the years

Show all 18
The new code follows a review of gender roles as depicted in advertisements by the ASA, which found evidence that harmful stereotypes "can restrict the choices, aspirations and opportunities of children, young people and adults".
The rules were first announced in December 2018, meaning advertisers have had six months to prepare for them to come into effect.
At the time of the announcement, Ella Smillie, gender stereotyping project lead at the Committees of Advertising Practice (CAP), said:
"The evidence we published last year showed that harmful gender stereotypes in ads contribute to how people see themselves and their role in society.
"They can hold some people back from fulfilling their potential, or from aspiring to certain jobs and industries, bringing costs for individuals and the economy. We've spent time consulting on new standards to make sure they target specifically those images and portrayals we found cause harm."
The CAP will carry out a year-long review following the ruling to ensure it is in fact preventing harmful gender stereotypes from being depicted in adverts.
Join our new commenting forum
Join thought-provoking conversations, follow other Independent readers and see their replies