This cardigan has a 30,000 person waiting list
Is this the most popular sweater in the world?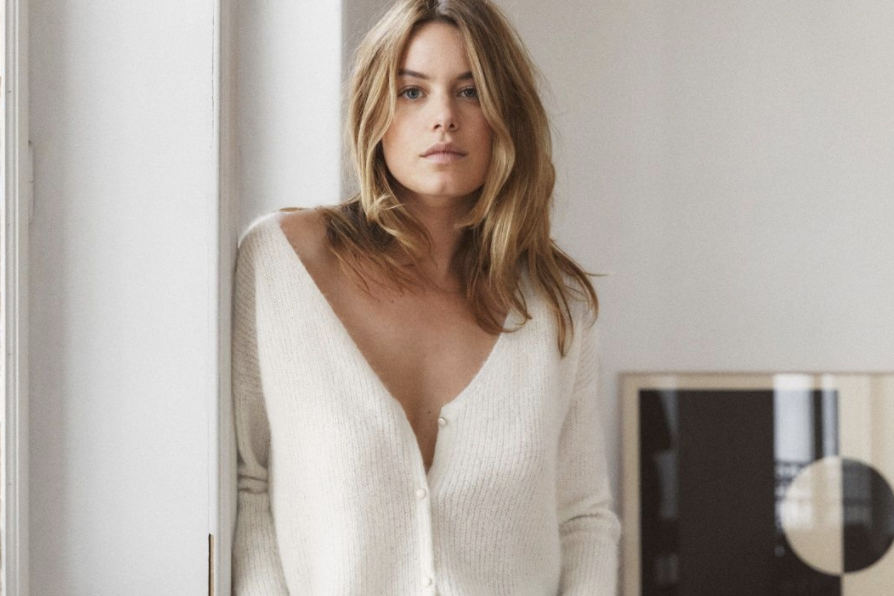 Would you join a wait list for a sweater? It turns out over 30,000 people would - and have.
Made by the French-inspired brand Sezane, The Barry Cardigan may be the most coveted cardigan in the world.
The wait list for what we're assuming must be one of the most comfortable, luxurious, flattering sweater in the world has just reached 30,000 people, and now we really want to get our hands on it.
If you are wondering whether the sweater was a limited edition piece, it turns out it's not. The Barry Cardigan, which retails for £90 ($120), is actually part of La Liste, Sezane's permanent collection of iconic Parisian pieces, and is restocked pretty regularly. But since it was first launched in September 2017, the sweater has sold out multiple times. So why the sweater-mania?
According to Sezane's website, "You will never get bored of your Barry jumper because: whether in light grey, ecru, nude, or black, it is perfect for all occasions." The sweater can also be worn frontwards, as a classic look or backwards, for a more sexy, sliding-off-the-shoulder look. While that sounds great, the hype may be due to influencers.
In addition to the hundreds of customers who love the versatile cardigan, the sweater also seems to be a hit among well-known influencers including @SincerelyJules and @PrettyLittleFawn, who have both been spotted wearing the sweater. This means it may be even harder to purchase the Barry Cardigan when it restocks.
But if you're committed to securing your own Barry Cardigan, the good news is the sweater is set to restock on November 29 and again on December 13 - so set your alarm clocks.
Join our commenting forum
Join thought-provoking conversations, follow other Independent readers and see their replies