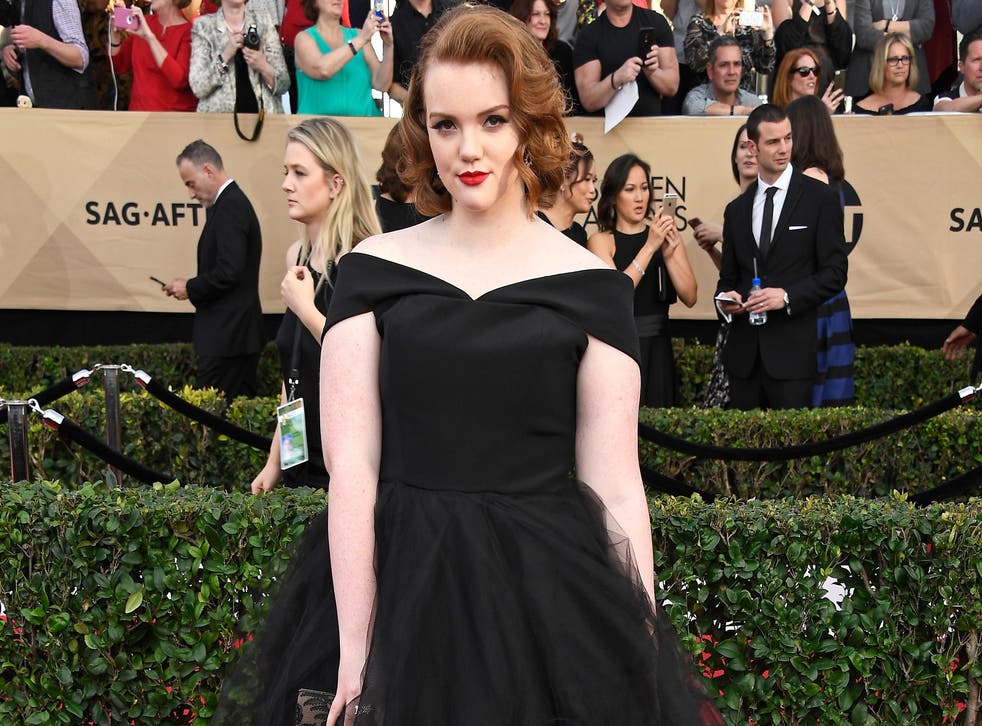 Stranger Things actress Shannon Purser comes out as bisexual
The actress was prompted to disclose her sexuality following a discussion about 'queer-baiting' on Twitter
The Stranger Things actress Shannon Purser has come out as bisexual.
On Wednesday, the 19-year-old, who plays the character Barb in the Netflix series, shared a screengrab of a note on Twitter confirming her sexuality for the first time.
"I figure now is as good a time as any to get personal," she wrote. "I've only just recently come out as bisexual to my family and friends. It's something I am still processing and trying to understand and I don't like talking about it too much."
The actress said she was prompted to disclose her sexuality after becoming embroiled in a discussion about "queerbaiting" – a term reportedly used by many fan groups which accuses producers and writers of television shows of creating subtle hints of homo-erotic feelings between characters without directly making them gay – on another show she is on Riverdale.
In the note, Purser said she had never heard of the term until the day and clarified she was not dismissing fans of the show who suggested it had 'queer-baited' two characters by reportedly showing a kiss between two female leads and then no relationship coming of it.
Stranger Things 2 in pictures

Show all 5
"Thank you to all the people who kindly reached out to me and educated me about the reality [of] your feelings about queer-baiting and I apologise to those who were hurt," she wrote.
Purser then shared a succession of subsequent tweets reiterating her Christian beliefs and said she was "encouraged" to hear from other LGBT Christians after revealing her own sexuality.
Join our new commenting forum
Join thought-provoking conversations, follow other Independent readers and see their replies