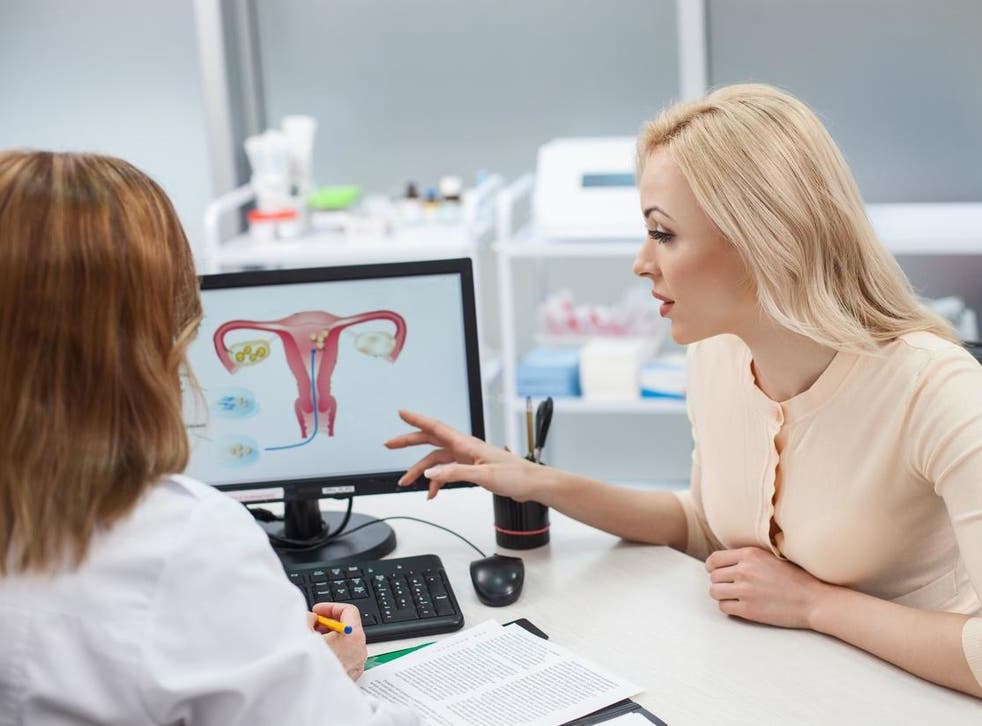 Cervical Screening Awareness Week: Everything you need to know about smear tests
Cervical screening can prevent 75 per cent of cervical cancer cases
Something that almost every woman in the UK will experience, cervical screening, can prevent 75 per cent of cervical cancer cases.
However, smear test attendance is plummeting, with figures showing an increasing number of women failing to attend due to embarrassment.
So, if you're one of the women that has been putting it off or you simply want to be prepared when the time comes, here's everything you need to know about getting a smear test.
During the ongoing coronavirus pandemic, some smear test protocol may be changed to ensure safety of both staff and patients.
Why do I need a smear test?
Cervical screening tests – or smear tests – are used to detect abnormal cells of the cervix.
While it's not a test for cervical cancer itself, it helps discover cells that, if left untreated, could have the potential to develop into cancer.
Most women's results show that everything is normal, but for around 1 in 20, the test picks up some abnormalities.
These cells may go back to normal on their own but in some cases they will need to be removed so they don't become cancerous.
Who are smear tests for?
The NHS Cervical Screening Programme was introduced in the 1980s and is available to every woman over the age of 25 who has a GP.
While it is possible for women to develop cancer at any age, it is extremely rare for women under 25.
Michelle Keegan vlogs about having her smear test to raise awareness of cervical cancer
How often do you need to have one?
How regularly you need a cervical screening test depends on your age and if you have had any recent abnormal test results.
Generally, women aged 25-49 are invited every three years, women aged 50-64 every five years and women over 65 are only invited if they haven't been screened since they were 50.
What happens during a smear test?
The test is usually carried out by a nurse – you can request a female – at a GP practice, although some well woman clinics and sexual health clinics offer them too.
During your appointment, you will be asked to undress from the waist down and lie on a couch, although you can usually remain fully clothed if you're wearing a skirt.
The nurse will gently put an instrument called a speculum into your vagina. This holds the walls of the vagina open so the cervix can be seen.
A small soft brush will then be used to gently collect some cells from the surface of your cervix.
Does it hurt?
While some women find the procedure embarrassing or a little uncomfortable, for the majority it isn't painful at all.
If you do experience any physical discomfort, tell the doctor or nurse.
Mastectomy: Stand Up To Cancer launches powerful photo campaign

Show all 13
Sometimes easier said than done, relaxing as much as possible and taking slow, deep breaths is thought to make the process a lot better.
Can I have a smear test when I'm on my period?
It's advised to have your test when you are not on your period so that a sample can be taken from the cervix without being diluted by menstrual blood.
If possible, you should try to book your appointment during the middle of your menstrual cycle (usually 14 days from the start of your last period), as this can ensure a better sample of cells is taken.
Do I still need to be screened if I've only had sex with women?
Yes. The HPV virus which causes cervical cancer can be transmitted between women as it's passed through bodily fluids and skin-to-skin contact so it's still advised that you attend.
What happens if there's an abnormal result?
The results from your test should arrive two to six weeks following your appointment.
If they abnormal, you may be asked to go for a colposcopy – a procedure which effectively looks at the cervix with a magnifying glass so they can get a better look at the cells.
Depending on the results from this, you may need to attend for a follow-up appointment or if treatment is needed, it could be done there and then.
If this is the case, the cells will be removed and sent off to be tested. Six months later, you will be called back for a repeat cervical screening test, where they will check to see if you have high-risk of HPV.
If everything is fine, you will go back into the normal cycle of testing. However, some women may need further treatment.
Why was there a surge in screening rates in 2009?
Following the diagnosis of Big Brother star Jade Goody in 2008, and her subsequent death a year later at the age of 27, an extra 400,000 women went for their screening.
Goody publicly battled the disease which sadly took her life on Mother's Day in March 2009.
Her story made many women realist the importance of regularly going for the checks.
What are the survival statistics for cervical cancer?
According to Cancer Research UK, survival rates have increased in the last 40 years from 46 per cent to 63 per cent who live for ten years or more following their diagnosis.
Join our new commenting forum
Join thought-provoking conversations, follow other Independent readers and see their replies