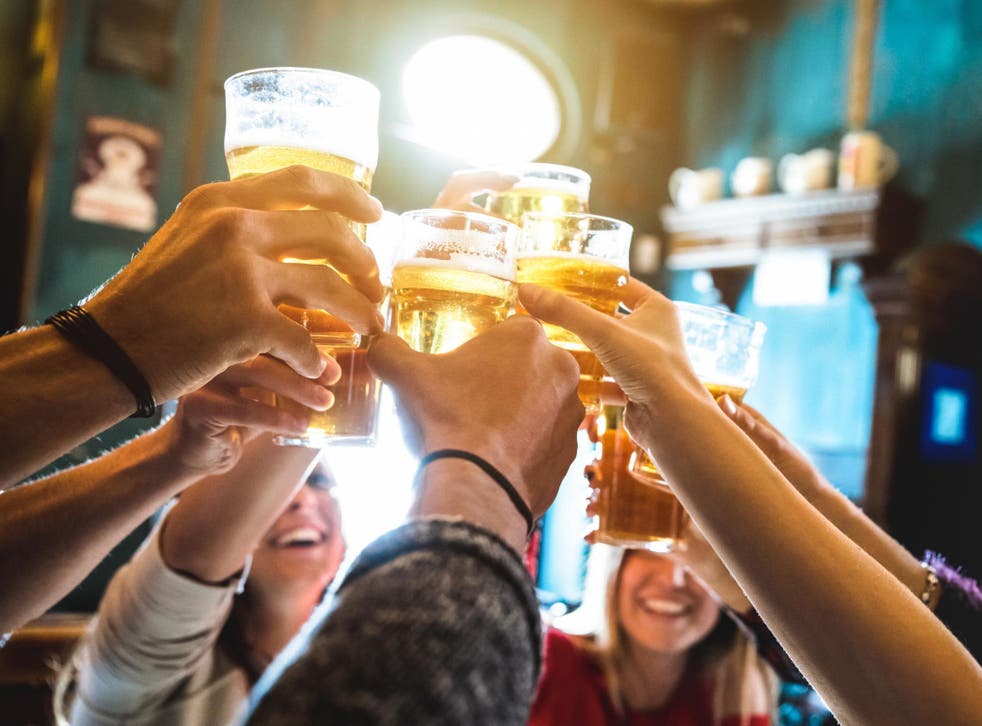 Pub 'banter' and social media posts could be harassment, equality watchdog warns employers
The EHRC contacted 400 employers directly to warn them of the new guidance 
Employers must train their staff that pub "banter" and social media posts could count as sexual harassment, warns the Equality and Human Rights Commission.
The equality watchdog has written to more than 400 employers warning them they need to "step up" against bad behaviour in the workplace and create clear guidelines for staff on what is acceptable.
In the letter sent to British business leaders, chair of the commission Rebecca Hilsenrath explained the new guidance on how to effectively tackle sexual harassment.
It is uncommon for the watchdog to contact CEOs directly but Hilsenrath said "recent high-profile cases" have shone a light on the continued harassment women face at work.
#MeToo movement – In pictures

Show all 24
The EHRC says it hopes the guidance will become statutory and enforceable by law in the future, and available to use in employment tribunals.
Employers are advised to develop an anti-harassment policy, engage with staff, reduce risks, make reporting simple, provide training, act immediately when a complaint is lodged and take steps to protect staff.
The letter says employees should be explicitly warned that they face losing their job if they are found guilty of harassment, which can include incidents outside of the office at work social events, such as pub drinks or leaving parties.
And just because one employee perceives something to be "banter", it doesn't protect them against harassment claims, clarifies the EHRC.
This includes facial expression, banter, mimicry, jokes, pranks and posts on social media.
It can also include making promises in return for sexual favours, spreading rumours, asking intrusive questions about a person's sex life, unwelcome touching, hugging, massaging or kissing.
ACAS, the non-government advisory body, defines sexual harassment as "unwanted conduct of a sexual nature" and emphasises the perpetrator doesn't need to intend for it to be harassment.
"Something can still be considered sexual harassment even if the alleged harasser didn't mean for it to be. It also doesn't have to be intentionally directed at a specific person," it says.
Research from October 2019 by the Young Women's Trust found one in four women are scared they will be sacked if they report sexual harassment at work.
The study, which was released to celebrate the 2nd anniversary of the #MeToo movement, also found just six per cent of women who were sexually harassed had reported the incident.
The majority of people in their twenties don't think #MeToo positively changed their workplace.
More than 1,000 twentysomethings took part in the poll, which asked them to state how they thought #MeToo had impacted their working lives, and only two per cent said they'd noticed a positive change.
Register for free to continue reading
Registration is a free and easy way to support our truly independent journalism
By registering, you will also enjoy limited access to Premium articles, exclusive newsletters, commenting, and virtual events with our leading journalists
Already have an account? sign in
Register for free to continue reading
Registration is a free and easy way to support our truly independent journalism
By registering, you will also enjoy limited access to Premium articles, exclusive newsletters, commenting, and virtual events with our leading journalists
Already have an account? sign in
Join our new commenting forum
Join thought-provoking conversations, follow other Independent readers and see their replies